As a child, I could never make up my mind about what I wanted to be; I loved ballet, and actually wanted to be a professional ballerina, but like most children I grew up - and eventually took up filmmaking.
I started working in production, and during this time gained a huge love of Pinterest. It gave me an outlet to develop my own personal style, then play around with make-up and recreate images of real women. I started doing that in my spare time and it evolved into a blog.
'You Look Disgusting' was actually the first film I posted on my Youtube channel. I had no idea the response it would receive - I just knew I needed to find a way to communicate what I was going through, and film making was really the only way I knew how. As a teenager, my skin was always clear. It was only after starting my blog and YouTube channel that my acne developed. For a while, it put me off posting - and after realising how relatively normal it is, and growing tired of trying to hide it - I spoke to a friend of mine and plucked up the courage to post about it.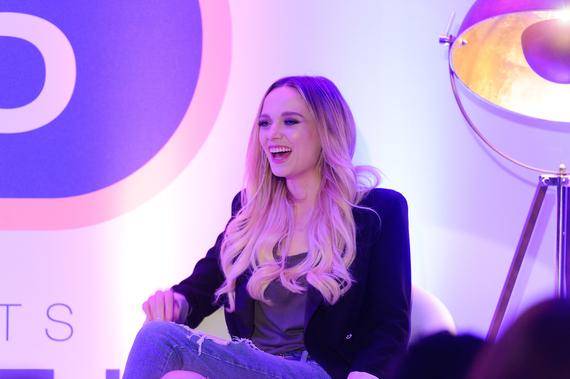 Sharing with others what you're going through is a great way of overcoming and dealing with it. The impact of 'You Look Disgusting" meant that a lot of the online abuse actually ended due to the film. And I was completely blown away by the support - I had no idea that I would ever reach over 26 million views - and touched that so many women related to what I was saying.
One thing I've always wanted to do on my channels is keep things real about beauty. I want my audience to know that it's okay to have bad skin days, it's okay to have no makeup days and sometimes things do go wrong! To me, It doesn't matter if a product costs £1 or £100 - If it works, I want my audience to know about it, and the same goes for something that doesn't work too.
That's the reason why I loved taking part in E45's recent Straight Up Sessions event - teaming up with Nicola Adams and Gizzi Erskine to debate and encourage women to keep things just a little bit simpler. One thing I've always done is surrounded myself with good people - people who are there for you in the good times, bad times and will call you out during your idiotic times.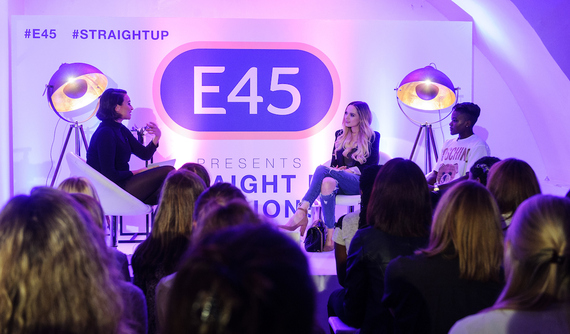 Keeping things Straight Up is an amazing rule of thumb to live by - for example, I found my wardrobe was really stressing me out, and I could never work out what to wear - so I simplified it! I donated 99% of all my clothes to charity and started again. Less clothes meant less stress and I know that every item could work together. You can apply this to all walks of life, and the results are amazing.
And thanks to my presence online, I know that no matter what I say or do, people won't like everything - and that's OKAY. I've been through a lot sharing my acne story, and the people and friends I've made along the way have changed my life for the better.
So for anyone that's worried out there, or scared to take the next step, my best piece of advice is not to be afraid! And most importantly, to try not to put too much pressure on yourself to be perfect. You never know what you might achieve!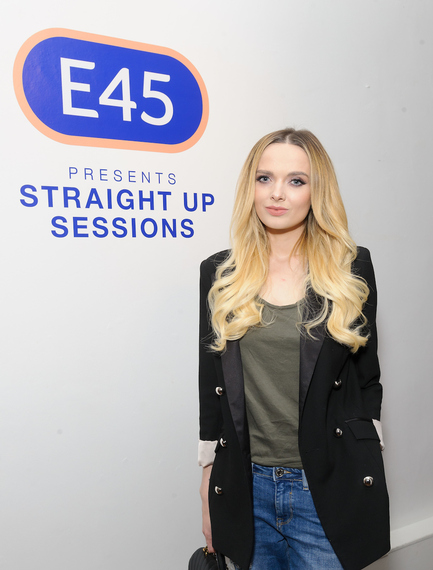 I took part in Straight Up Sessions, an event hosted by E45 to debate the pressures and confusion in women's lives. For skincare which is absolutely no fuss or fads visit boots.com to find out more.
My Pale Skin Blog - http://mypaleskin.blogspot.co.uk/
My Pale Skin YouTube - https://www.youtube.com/user/mypaleskinblog
My Pale Skin Blog Instagram - https://www.instagram.com/mypaleskinblog/?hl=en