It is tradition to finish a meal with a good pudding. I think you will agree that, a 'good pudding' must possess certain elements in order to satisfy and delight, as it should. It has to look good, taste good, be light but filling, be comforting and of course, have the suitable level of sweetness. Perhaps it must be available in smaller or larger portions, dependent on the space you have left to enjoy it. An easy to digest pudding, particularly after a substantial dinner, can make a huge impression on your guests as well as your own digestive system. There are many pudding variables to consider, including those which you might not have considered yet...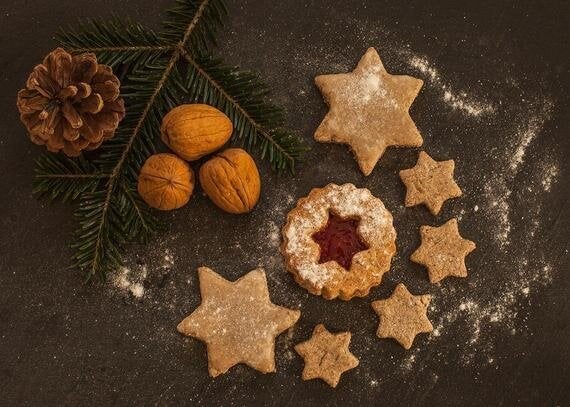 Discover a healthier twist on your favourites!
Sugar continues to be a hot topic for debate, with some choosing to give it up entirely. This is carried out by increasing the fresh fruit or dried fruit content (dates are a popular sweetener) or swapping refined white sugar for a different sweetener such as stevia, coconut sugar or maple syrup. Without going into too much detail, swapping large quantities of refined sugar for healthy alternatives, such as xylitol or coconut sugar is highly recommended and beneficial.
It is worth noting; dried fruit can be very high in sugar, additives and preservatives. Dried fruit ferments, particularly after digesting a large meal and this can cause bloating, indigestion, fatigue and headaches. Therefore, if you are opting for Christmas pudding with a high dried fruit content, choose a smaller portion after a meal. If you really cannot do without, go for two smaller portions, giving your digestion break in between!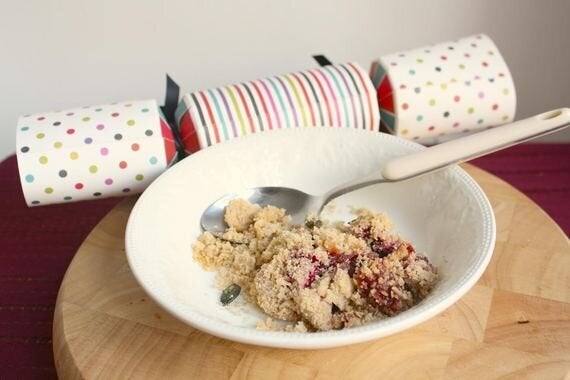 When switching regular refined sugar for coconut sugar, it is an exact replacement 1:1. Both white sugar and high fructose corn syrup are 'empty' as far as nutritional content is considered. For xylitol the replacement in recipes is that you use one third less as it is sweeter than normal white sugar.
Coconut sugar contains several nutrients including minerals: Iron, Zinc, Calcium and Potassium, as well as short-chain fatty acids and health benefiting antioxidants. Coconut sugar also contains inulin which is a fibre that may help to slow down the absorption of glucose in the blood, resulting in a lower GI to normal sugar. The composition of coconut sugar is as follows; 70%-80% sucrose, 3% glucose and 9% fructose. Compare that to the composition of normal white sugar; 50% glucose, 50% fructose but no nutritional content - see the difference! Coconut sugar is a great nutritional alternative to sugar that has a caramel taste and looks like brown sugar.
Minced Pies to Jammy Pies
Take out the mincemeat (dried fruit) and replace with a homemade cranberry jam filling. Adding cinnamon and nutmeg to both the cranberries and the pastry, brings a touch of Christmas spice to the pies.
Christmas Puddings to Christmas Crumbles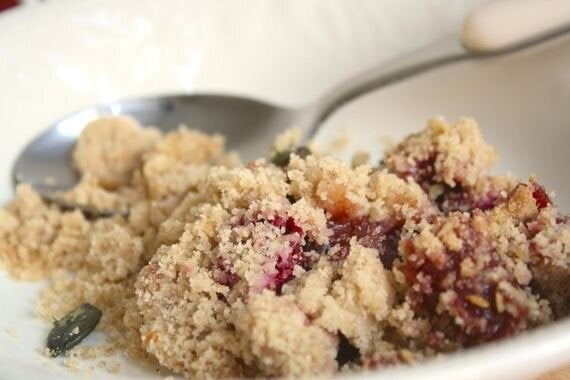 Sometimes there can be dried fruit hiding in the Christmas cake. We recommend that you try the Nutmeg cake; a moist Victoria sponge with nutmeg and cinnamon (just a dash) butter icing - a real sweet delight! Get the Nutmeg Cake Recipe here.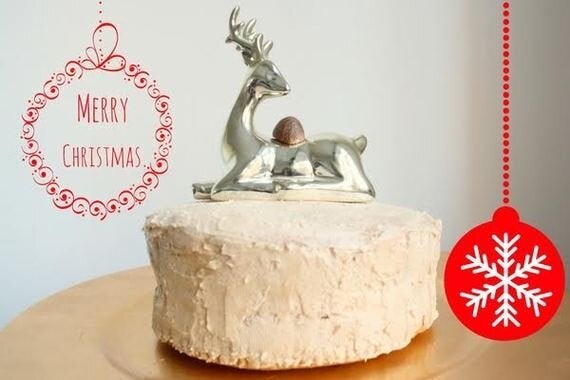 A much loved recipe that's a real hit - be sure to save room for the Golden Moments. With just three ingredients, this super quick dessert has a big taste! It will keep your guests keep coming back for more! Heres the Golden Moments recipe:
226g/8oz desiccated coconut
Line 1 or 2 baking trays with baking parchment.
Beat eggs well. Stir in coconut and sugar.
If you have time, leave mixture to stand for up to 20 minutes. If not, don't worry!
Dip hands in cold water. Shape mixture into 16 'pyramids', using your hands and place on baking tray.
Bake at 180 C /gas 4 for 25-30 minutes or until golden.
Remove from sheets and cool on a wire rack.
Store in an airtight container to retain moisture.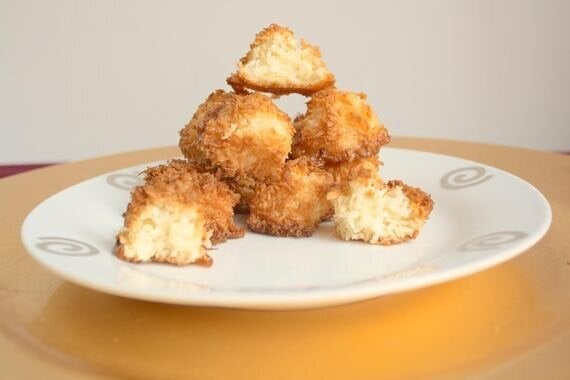 Looking for the ultimate dairy free cream or custard? Try oatly cream for a great tasting replacement or use cinnamon infused coconut cream: just open a tin of coconut milk- leave over night, take the cream off the top, add the cinnamon & mix well. Serve & enjoy!
There you have it! It's easier than you think to satisfy your sweet, post dinner cravings - and it can be hugely more nutritional than traditional dessert options!