You wouldn't be alone in wondering whether PND was an illness of the millennial generation as they start to become mothers - with the statistic that mental health issues effects 1 in 5 mums (and 1 in 10 dads) but most of the baby boomers not having come across many mums who struggled in their time.
Whilst I'm sure social media has increased millennials' feelings of loneliness and therefore increased cases of PND, I also think it's down to how women are now brought up (that's for another post!), more medical understanding of mental health issues, and the fact that millennials are talking more openly about it.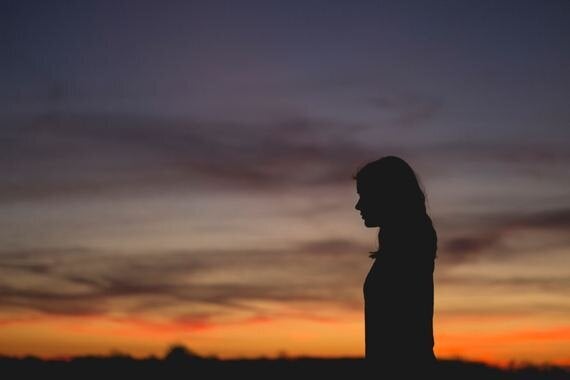 Photo by Alex Jones on Unsplash
The fact that there is better medical understanding, and help available, definitely helps. It means that new mums are less worried that they will be sent to hospital, or have their baby taken away. Although there are still some worries. I was contacted a couple of months ago by a mum who had come to one of my local events to help mums meet, saying she was worried she was suffering with PND. But she didn't want to go the GP as she was so worried that she would be put on anti-depressants, so she was just battling on alone. Having felt very similarly when I struggled with PND, I told her that I also hadn't wanted to take anti-depressants, so I was well aware of the other options. I encouraged her to go to her GP.
But what made me sad about this, was that I'd met her over 6 months previously (and if I'm honest I can't remember what she looks like!), had mentioned in passing that I had had PND, and I was the closest person she felt she could talk to. If I saw her walking down the road I wouldn't know I had. This is why it's so important that we talk about our struggles. I'd be amazed, given the fact that 1 in 5 mums now struggle with some form of mental health issue, if she didn't have someone closer to her also struggling, or who had.
So was PND around in previous generations?
Through my MummyLinks work I've been lucky enough to meet a number of mums who have survived the PND struggle, and whilst most of them are millennials, some are Baby Boomers, or even the Silent Generation.
When I met Janie Felstead I asked her if she felt this was a new issue, and she said:
"PND isn't new. It's just not something that previous generations haven't felt able to talk about. It was something to be ashamed of and was hidden."
She was unfortunate enough to struggle with pre- and post-natal depression and anxiety, but she hid it from her husband. Only her mother was aware, and whilst she did everything practically she could to help - including private psychiatrists and the like - it was all very much kept hush-hush.
She also agreed that loneliness played a major factor in her difficulties. When she found herself pregnant she was married for a second time, but still living with her parents at their country club in Hertfordshire. This kept her busy helping out, and around those who loved her. But unfortunately soon after, her parents decided to sell up and move across the country to Hampshire. Her husband at the time worked in London, so she decided it best to buy a house in the middle of her parents and her husband.
"This was my biggest mistake. The area was full of old people, and I was a bit shy, so I became very lonely. I had no support. I should have either moved to Hampshire with my parents, or to London."
She described getting so lonely, that one day she was out walking the pram and in the distance saw another mum with a pram and a dog. So she walked over and asked to join her. This ladies name was Michelle, and they have been firm friends since.
"She saved me" Janie said.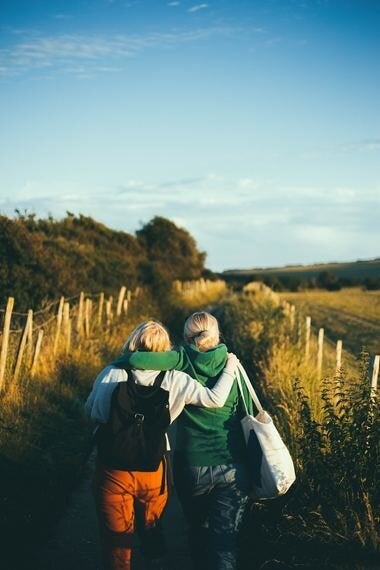 Photo by Joseph Pearson on Unsplash
This was thirty-odd years ago, so you would have thought with all the new technology nowadays, it would be easier to meet mum friends. We've got Facebook to keep in touch, Whatsapp to message, and apps like Happity to find activities. So why are mums still struggling with loneliness?
But as Janie found, and I think is even more of an issue nowadays, mums often live far from their family, and may have moved away from a city or friends to find a suitable "family home". And maybe this is a mistake?
A few months ago I also had the pleasure of talking on Radio Jackie about MummyLinks to a lady called Sarah Onions. She invited me on as she had written a book about her mother's experience of PND back in in 50s - "Don't Bring Lulu". She says:
"PND affects each generation of women. My mother Doris Moody accused my father of trying to kill her near Brighton in 1958. There was a lack of understanding then but worse - she had none of the resources provided online. Support is crucial for mother at one of the most vulnerable times in their lives."
PND is an awful illness, which has been around for generations. But now we are really starting to hear about it. This is thanks to the many celebrity mums opening up, and now other mums telling their story.
If you would like to tell your story as part of the 2018 #ShoutieSelfie campaign to raise awareness please get in touch.