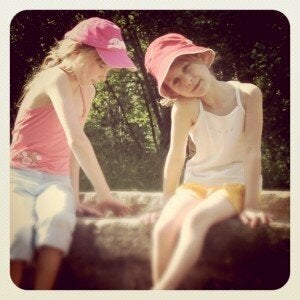 I love old photographs. In a world where camera phones and selfie's are the in thing, there's still nothing quite like an old photograph. They say a picture can speak a thousand words, and if you look hard and long enough I believe that's true.
The other morning I lifted the big dusty box down from the top of my wardrobe containing all my photographs. As I opened the pretty box and lifted out each album memories flooded back, some that I had forgotten others that reminded me of different places and times.
One album was of the early days of my first daughter. As I leafed through it was hard to look at the face staring back at me from the pages, my pale white face and dark sunken eyes revealing trauma that had nearly taken both our lives. The photographs clearly showed how ill I still was physically but it didn't tell the whole story for beneath the pale stricken face lay emotional trauma in the form of PTSD and perinatal anxiety from a traumatic birth.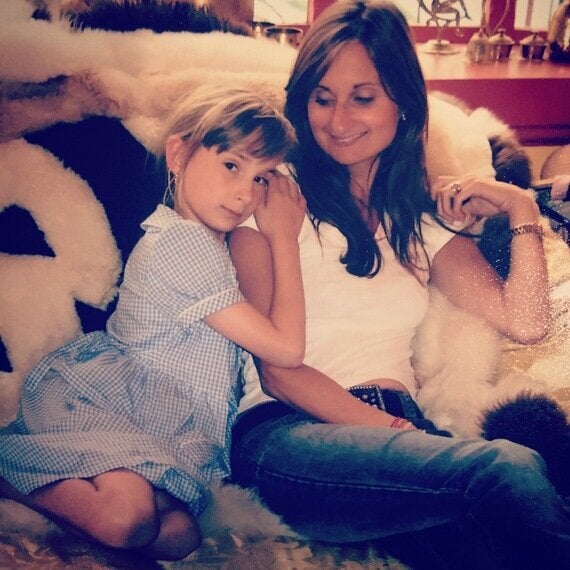 However it was the photographs of my daughters that taught me something.
As I turned the pages of each album there was photograph after photograph of my beautiful babies. My Kathryn, tiny and dainty with her big, brown, doe eyes and her golden hair. My Alisha, chunky and chubby with big blue eyes and dark curly hair. As I looked at all the memories the tears began to fall and heavy sobs racked my body, because I realised that my babies were happy. Smiles, giggles and laughter lit each page. From feeding the sheep at the farm, to being pushed on the swings at the park and building sandcastles on the beach.
You see for me the smiles mean so much, because I've always doubted I was a good mummy. As PTSD ravaged my mind I believed I was a burden to my family. In fact some days I believed my family would be better off without me. Yet, as I looked at the pictures my heart could see how foolish that was. I was there, there for my babies, doing everything I could and giving them everything I could. I loved them with a strong love that nothing could break and it was that love that saved me, that drove me on to get help no matter what. Despite the pain I felt inside my babies came first, they were my world and still are. There were days where my anxiety was so bad that those simple trips to the farm took every bit of energy I had, but the smiling photographs showed me how the battle was worth it because to my babies their mummy was there, holding their hands, cuddling them and loving them completely. I thought about all the days that I worried how my PTSD was affecting them and felt racked with guilt for the things I couldn't do. But really all they needed was my love. That's love made sure I was there no matter the battles that raged in my mind, I was there every night to tuck them in bed and there everyday at the school gates for them to run into my arms. I was there in the middle of the night when their temperatures raged and there to kiss better their scraped knees. There at every parents evening and every school assembly. We baked cakes and made dens. I held them in my arms as babies, as toddlers and young women, next to my heart enveloping them in my love and the photographs showed that my love shone through, through the pain, though the darkness to light up their hearts and give them what they really needed which was that love.
Looking at old photographs can be mesmerising and the hours can quickly slip away. But for me they were hours well spent, because they helped me remember despite everything, I was a good mummy - after all.