What do Miranda Kerr, Jessica Alba and Jennifer Aniston all have in common? Well besides the obvious, these ladies are joining the green revolution and creating their very own line of organic beauty products.
Going green in beauty is big business. According the Soil Association, the UK's largest organic certifier, sales of organic health and beauty products grew 17% in 2013 and it expects this figure to grow further in 2014.
Organic beauty products are giving conventional beauty products a run for their money with scientific research helping to create highly sophisticated formulas which in turn has seen a rise in serious beauty claims. From clinically proven anti-ageing to skin sensitivity relief, organic skin care in particular is taking green beauty to a new level. And this is all done without the need to use certain harsh chemicals and GM ingredients, which means the formulas are cleaner as well as greener. If you care about what you put in your body, what you put on your skin should be just as important.
But choosing an organic beauty product is about so much more than what you put on your face or body. True, these products are jam packed with skin loving plant extracts and botanicals, but when you buy an organic beauty product, you are not just looking after your own skin, you are looking after the planet. Organic ingredients are grown without pesticides, which helps protect wildlife and the environment.
It also means farmers get a better deal and workers are paid a proper wage, helping them look after themselves and their families and lifting them out of poverty (many ingredients are grown in developing countries, where the challenges of poverty are a daily battle). By choosing organic beauty you are not just making a difference to your skin, you are helping change people's lives for the better.
When you are looking to buy an organic beauty product, the first thing to do is look for a certifier's logo to make sure the product has been certified by a third party. Currently there is no legal requirement for any beauty brand to get its organic products certified in the UK, which means you may not always be buying a truly organic beauty product.
Certified organic beauty products have to follow high standards in order to claim that they are organic, so if you see a logo like the Soil Association on the packaging, you know that you are getting the real deal.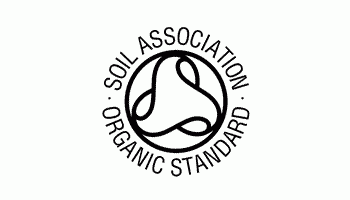 Going organic doesn't mean having to throw out all your other beauty products. To celebrate all things wonderful about organic beauty, the Soil Association is launching a week-long festival from 8th-14th September. It is encouraging you to make one small change to your beauty routine - swapping a conventional moisturiser for an organic brand, for instance -to make a big difference; not just to yourself, but to the world around you.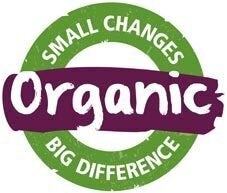 Organic beauty favourites including Neal's Yard Remedies, Pai Skincare, Pukka, Bamford, Essential Care, Therapi, and Nourish are among hundreds of brands taking part in Organic Beauty Week, offering exclusive discounts and treatments. For more information go to: www.soilassociation.org/organicbeautyweek or follow @soilassociation #organicbeauty for daily updates on events.
Related