Easter is upon us; that wonderful time of the year when we start to emerge from winter hibernation and make plans to get out and about in the spring sunshine (well, here's hoping!).
This is the first school holiday of the year when the days are longer. On Easter Sunday, which is on April Fool's Day this year, sunrise is at 6.36am, sunset at 7.33pm, giving us almost 13 hours of light to make the most of outside. That's 13 hours to race down hills, wander through beautiful bluebell woods, take part in Easter egg hunts and explore the countryside by bike. Even if the great British weather disappoints, favourite indoor attractions around the UK have exciting plans for affordable holiday activities.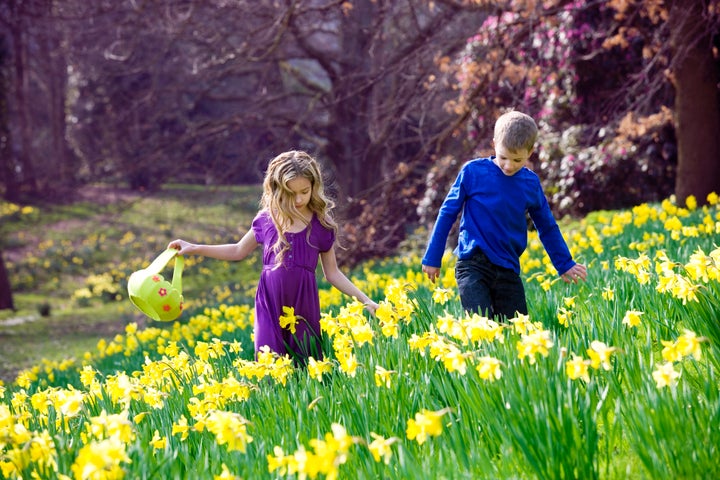 1. Go down to the woods today...
The Woodland Trust has a fabulous map to find the nearest woods to you, if you fancy taking your little ones on a walk on the wild side. The Forestry Commission also has an invaluable map of Britain's woods and forests, while the National Trust has details of the best woods to discover a carpet of spring bluebells, sure to delight even the most urban kids.
One lovely walk is in Ashdown Forest, the East Sussex inspiration for Winnie the Pooh author, AA Milne. The two-mile-long Pooh Walk passes locations from his books - from the pine trees of Gills Lap (Christopher Robin's Enchanted Place) the walk descends into a hollow (the 'Heffalump Trap'), loops over to Hundred Acre Wood and descends to Wrens Warren Valley ('Eeyore's Gloomy Place').
2. Coo over newborn lambs and other baby animals
Easter this year is at the tail-end of lambing season, with many farms and agricultural colleges opening their gates to visitors to admire newborn lambs. Bocketts Farm in Surrey is a working sheep farm, with over 350 lambs born over the season, giving you a good chance of seeing one being born. Their Easter Eggstravaganza runs from 30 March to 15 April, including Meet the Shepherd seasons, a fun Easter trail, the chance to cuddle animals and milk goats, tractor rides, pony rides and watch the hilarious pig races. Trampolines, giant slides, two indoor play barns and outdoor adventure trails make for an action-packed day out. Search for lambing live events to find your nearest farm.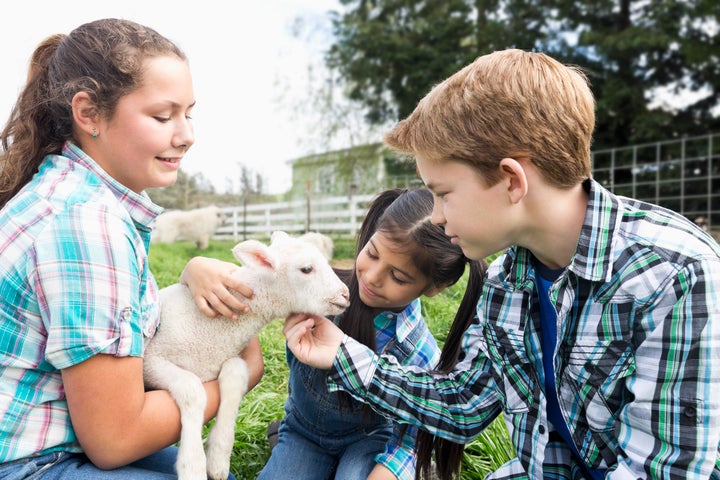 3. Watch a spectacular open-air performance in London's famous Trafalgar Square
On Good Friday, 30 March, over 100 performers bring their spectacular and moving portrayal of the final days of Jesus to the centre of London. The Passion of Jesus is a 90-minute production, completely free of charge. Performances are at 12 noon and 3.15pm, with visibility maximised through the addition of large screens.
4. Roll eggs in Edinburgh
Egg-rolling is a long-standing Easter tradition that takes place all over the world, but Arthur's Seat in Holyrood Park is a particularly popular (and steep) spot for this egg-citing event. Bring your hard boiled and decorated eggs to roll down the steep hillside of this extinct volcano and enjoy the epic vistas over Edinburgh and the surrounding countryside. There are also popular egg-rolling events at Avenham Park in Preston, Holcome Hill in Lancashire, Bunker's Hill in Derbyshire and at Devil's Dyke in the South Downs. Once the eggs have been rolled, children love letting off steam racing or rolling down the same hills.
Caerphilly Castle is the largest castle in Wales, and second largest in Britain after Windsor Castle. Its fortress walls and moats secured the castle a starring role in the TV series Merlin and make it a family must-visit. This Easter, from 30 March to 2 April, the huge castle hosts a monster medieval birthday bash, with knights marching through the Welsh town to the castle to do battle. Combat displays, siege weapons and stunt teams trying to capture the castle will make this an unforgettable Easter event in celebration of the castle's rich 750-year history.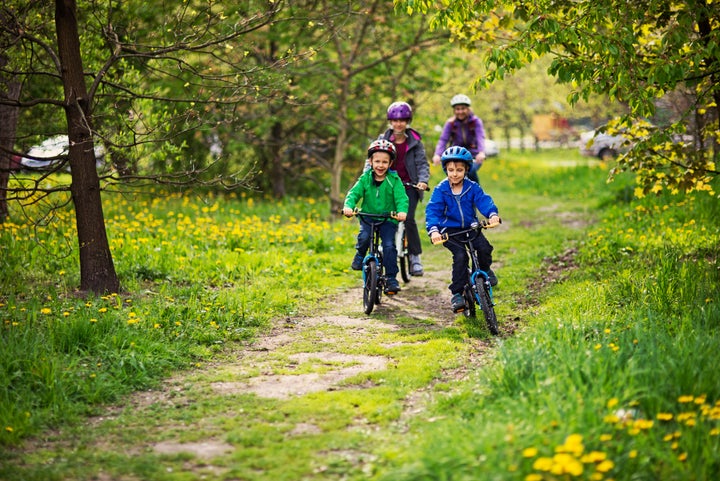 If your children lap up tales of knights and castles and want in on some retro action, the Tower of London is well worth a visit this Easter. They can take part in lively battle re-enactments, help the guards repel the Red Earl and the world's first cannons! Plus, there are the famous crown jewels to gasp over.
Back by popular demand for a third year, Power UP features 180 playable consoles spanning 40 years of gaming history, from nostalgia-inducing classics like Pong and Pac-Man through Mario to Minecraft. Game on! Pit parents against kids in multiplayer showdowns, introduce your children to your own childhood favourites and test out some of the latest virtual reality experiences at this ultimate gaming extravaganza. Also well worth visiting is the spectacular, interactive Wonderlab. You can see lightning strike before your eyes, play with forces on giant slides or travel through space under a canopy of stars.
8. Pedal for trolls
Even little legs should be up to this flat, traffic-free three-mile cycle trail along a repurposed 19th-century train track in the Isle of Wight. The Troll Trail crosses old railway bridges – watch out for trolls hiding beneath – and past intriguing sculpture installations and beautiful countryside.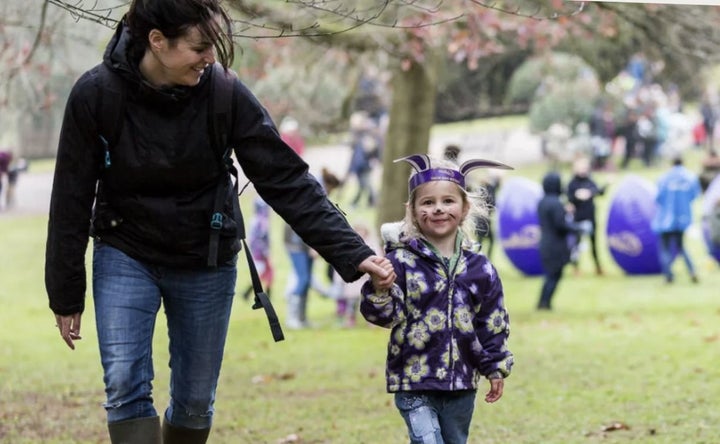 9. Visit an Easter country show
Thame Country Fair, Oxfordshire's leading country show, is on Easter Sunday and Monday and makes a fun-filled family day out. Enjoy the thrills and spills of horseboarding (a great spectator sport as competitors ride a wheeled surfboard dragged by a horse and rider), amazing dog displays and ferret racing and have a go at falconry, fly fishing and other country pursuits.
10. Enjoy an egg hunt
Either put on an egg hunt at home, or take part in one of the fun-filled Cadbury Easter Egg Hunts at over 250 National Trust locations in England, Wales and Northern Ireland. Every child is rewarded with a treat and you can enjoy a day out being active and outdoors in spectacular locations.
Whatever you decide to do this Easter, we hope you have a cracking good time.
Experience the joy of giving this Easter by sharing Cadbury treat-sized bags with friends and family. Cadbury Dairy Milk Freddo Faces, Cadbury Dairy Milk Giant Buttons, Cadbury Curly Wurly, Cadbury Chomp and Cadbury Fudge are just too good not to share.