This time of year is so full of promise: spring and Easter are nearly here there is so much for you and your family to look forward to. Here are some suggestions for fun ways to build the momentum and magic to the Easter weekend celebrations...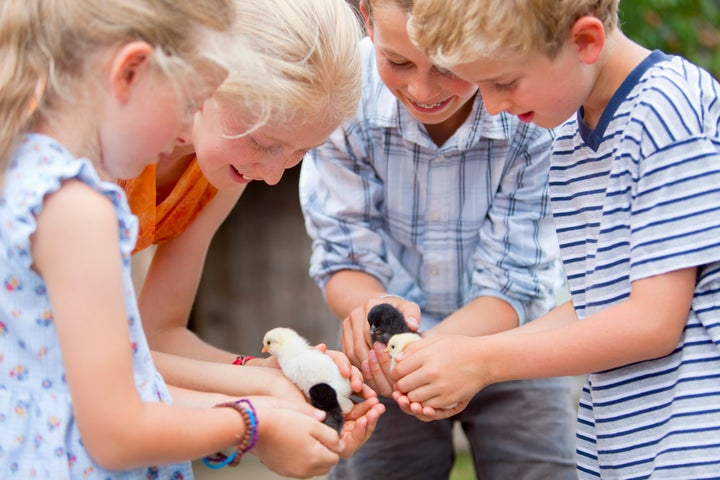 1. The clocks go forward
This year the clocks change on March 25, just one week before Easter. The bad news is feeling a bit woozy for a few days of getting up an hour earlier but the really excellent news is daylight at the end of the day; light to play outdoors with the kids after school and after work. Hurrah!
2. The Easter bonnet parade
Children love the Easter tradition of going into school for the last day of term and proudly showing off their homemade Easter bonnets. There are hundreds of inspirational and easy makes on Pinterest. Start getting in extra card, tissue paper, pipe cleaners, glitter and bags of cotton wool balls for fluffy bunny tails and hours of hat making with your kids. Even if crafting isn't your thang you can buy coloured straw hats very cheaply and staple a few fluffy Easter chicks to the brim. Job done.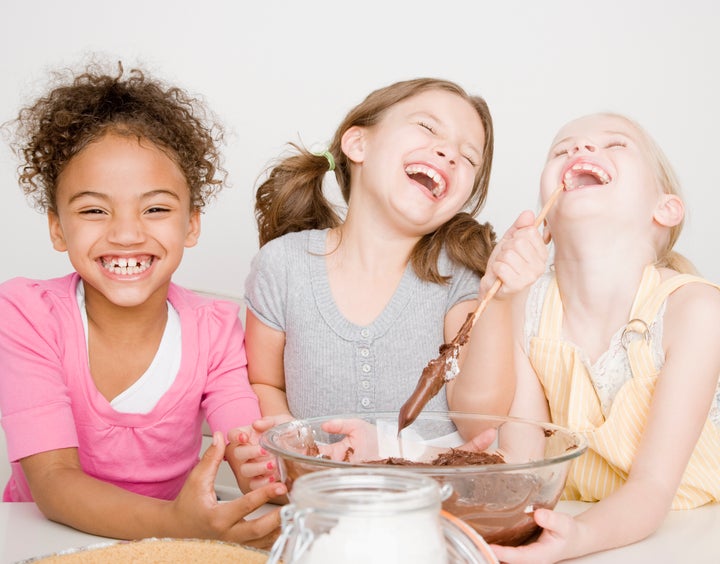 3. Planning the big bunny of all Easter egg hunts
You can create complicated clues and treasure hunts for children needing a bit more of a challenge for their chocolate treats. Or what about an after-dark hunt or upping the ante by insisting children search in a three-legged race? Find lots more ideas for memorable Easter egg hunts here and we've done the hard thinking for Easter age-appropriate egg hunt clues and riddles too. You're welcome.
4. Spring is in the air
Easter is on April Fool's Day this year, so in the lead up to the celebrations, you can't help but notice buds greening and the flowering of blossom, spring flowers like daffodils and bluebells and a general buzz in the (hopefully warm) air. Time to ready the barbecue, set up the swing and scatter some grass seed. Hurrah! And why not head down to a city farm or live lambing event to have a cuddle and a coo over all the newly hatched chicks and ducklings and newly born lambs and piglets. Ahhh!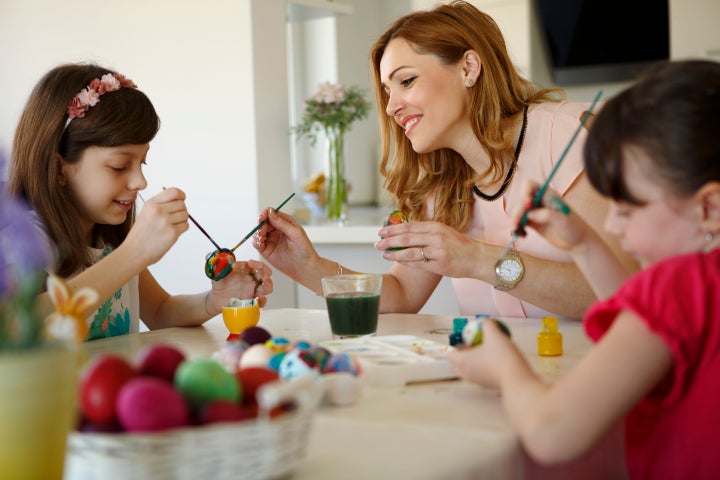 5. Easter baking (with chocolate, of course)
6. Decking your home in homemade Easter decorations
Up the excitement of the Easter countdown by decorating your home with decorations made together with your children. We've got suggestions for all sorts of easy-to-make creations, like bunny bunting or table decorations of blown eggs, painted and dyed.
Whatever you do together in preparation for Easter, aim to give your time and attention generously and make a bank of happy Easter memories with your family for many years to come.
Experience the joy of giving this Easter by sharing Cadbury treat-sized bags with friends and family. Cadbury Dairy Milk Freddo Faces, Cadbury Dairy Milk Giant Buttons, Cadbury Curly Wurly, Cadbury Chomp and Cadbury Fudge are just too good not to share.