Good art can completely re-vamp your living space or give a room a point of interest. These prints are inspired by literature and books, and they're all beautiful. So whether you're into the classic or the more contemporary, just like books, there's something for everyone.
Down The Rabbit Hole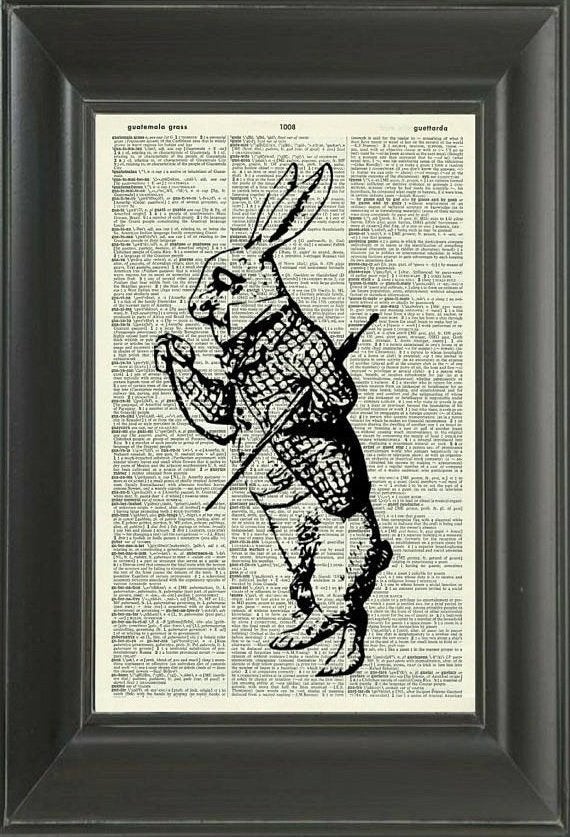 Alice In Wonderland Print, MerryKittyArt on Etsy, £5.91
The white rabbit has been edited and animated over the years, but here he is, back to his truest form. He's been printed onto a 1960s vintage dictionary, and we love the effect.
No Place Like Home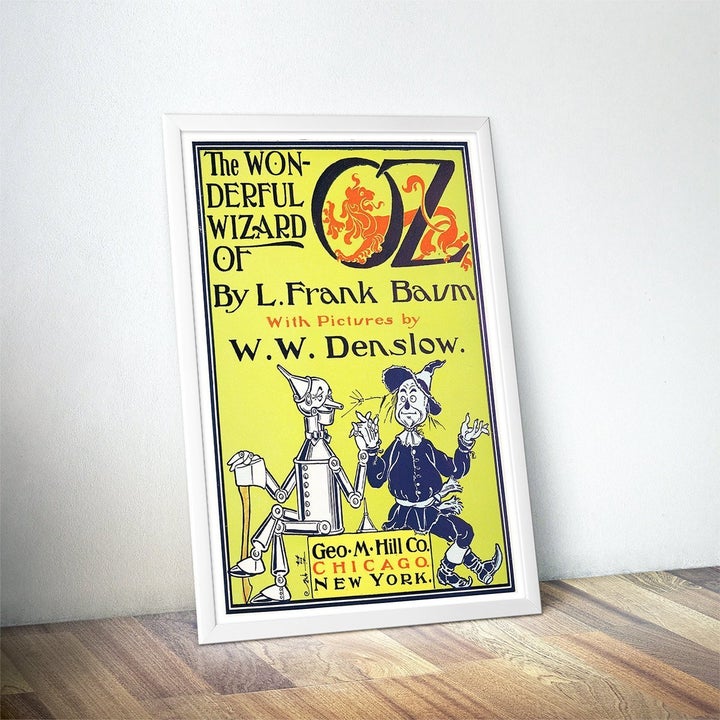 Wizard Of Oz Gift, Dare To Dream Prints on Etsy, £12.09
It doesn't get much more iconic than The Wizard of Oz. Add a pop of colour to any room in the house, and show your appreciation for one of the greats.
Old Sport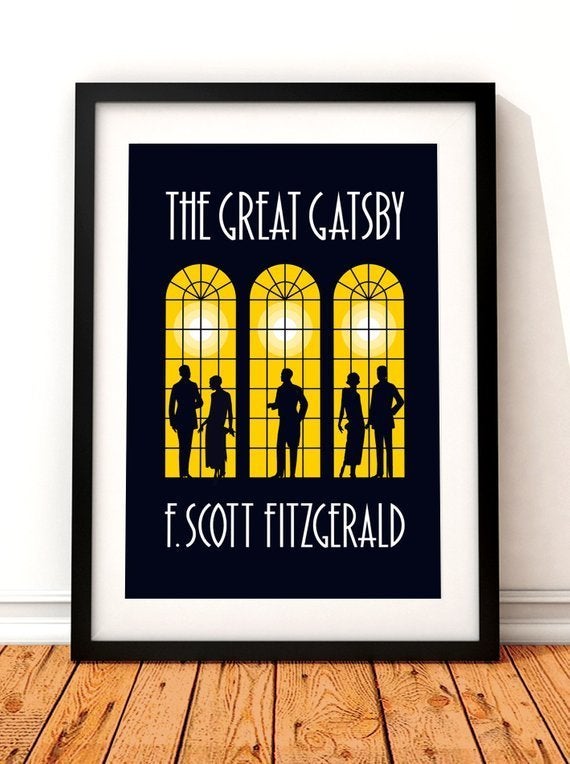 The Great Gatsby Book Cover Print, The Indoor Type on Etsy, £9.89
Add some 1920s glamour to your space with a Gatsby print that would work in any room in the house. Go on old sport, you know you want to.
Hogwarts Express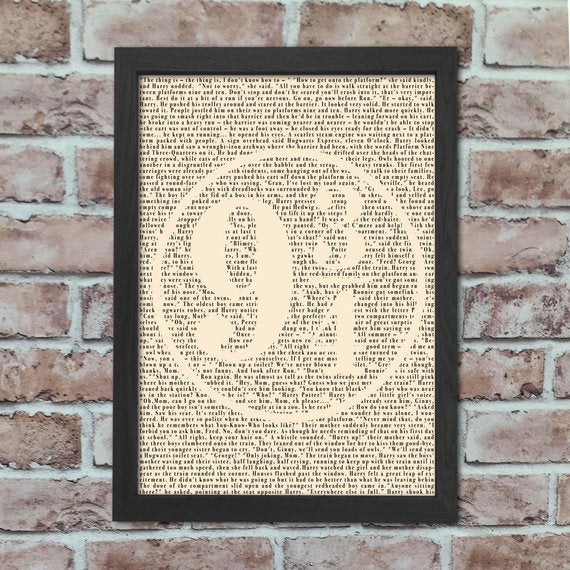 Inspired Harry Potter Art Print, Evenstar Designs Shop on Etsy, £8
If you're a Harry Potter super fan but are trying to keep it subtle, this is the one for you. Those tiny words are all from the book itself – Mrs Weasley advising Harry how to get through the barriers at platform 9 and 3/4 for the first time.
Monochrome Poirot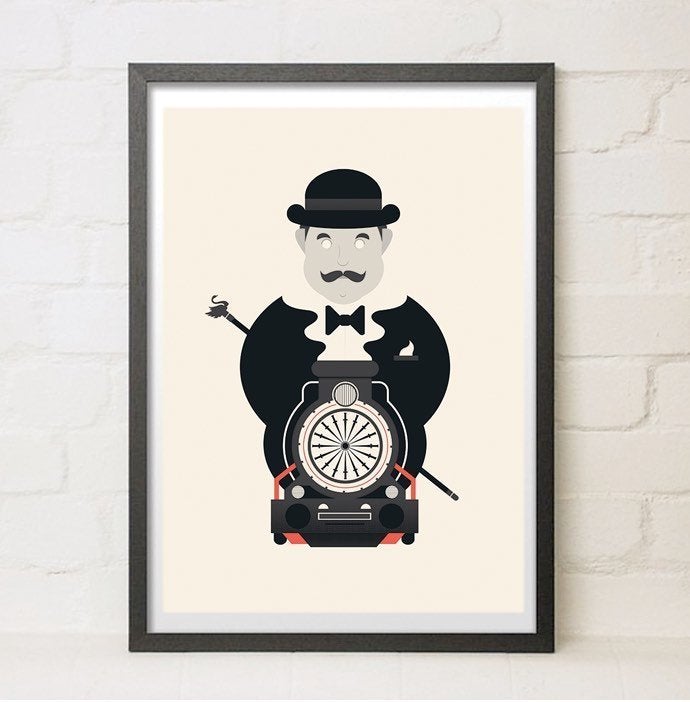 Murder On The Orient Express Hercule Poirot Print, MattNeedle on Etsy, £18
Poirot and his moustache have gone down in literature history, so it makes sense that Agatha Christie's detective has been immortalised on this fantastic print. The monochrome means it could fit into any colour scheme, which is an added bonus.
Magnificent Middle Earth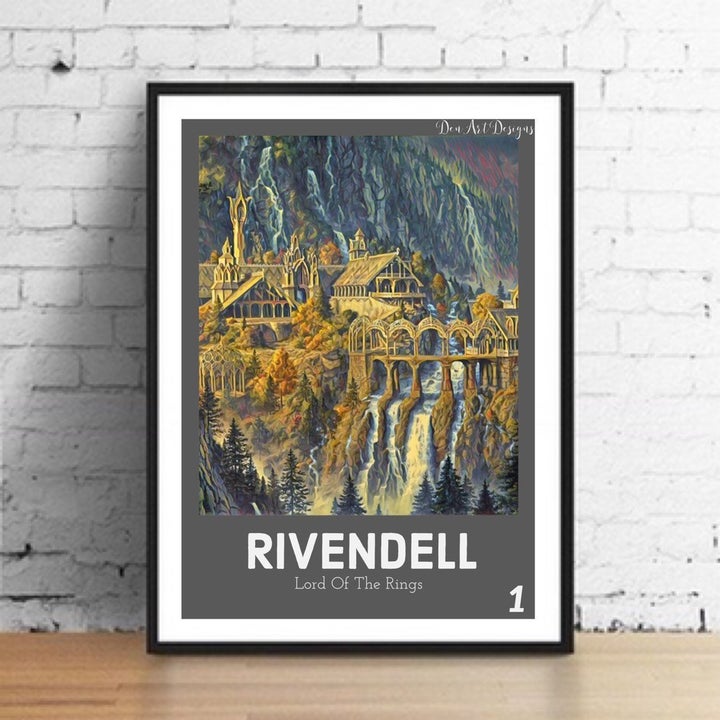 Lord Of The Rings Hobbit-Inspired Print, Den Art Designs on Etsy, £9.49
Escape to Middle Earth with this Tolkien-inspired print. The Elven town of Rivendell features in The Hobbit and The Lord of The Rings, so it's a double whammy. Result.
Tintin And Snowy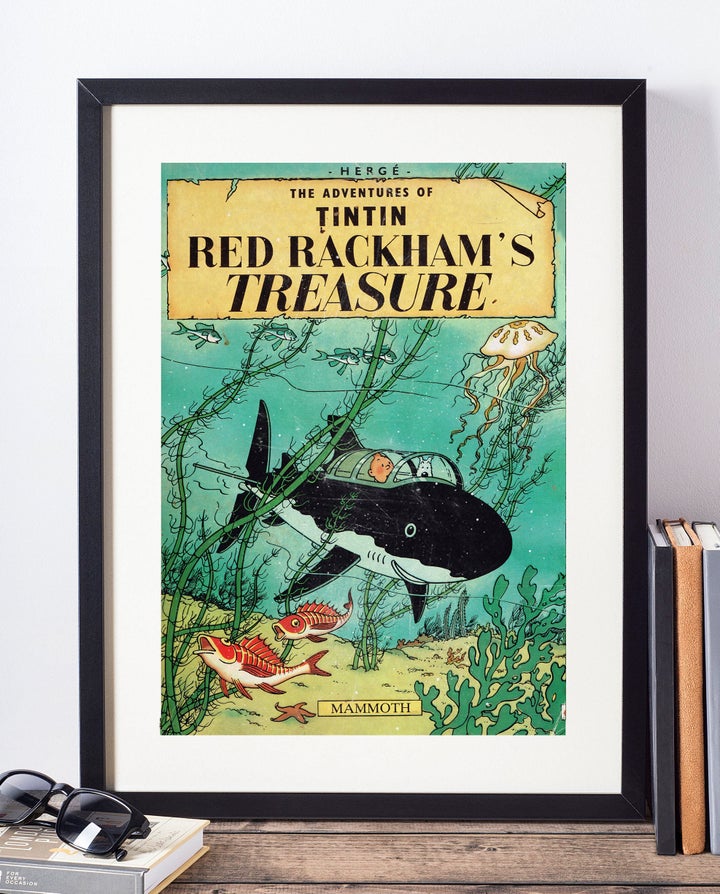 Tintin Vintage Book Cover, Pixel 8 Prints on Etsy, £8.99
It doesn't get much more iconic than Hergé's Tintin comics. There have been various TV shows and movies featuring the Belgian cartoonist's journalist and adventurer, but the original line drawings have a place in our hearts.
Freedom Of Expression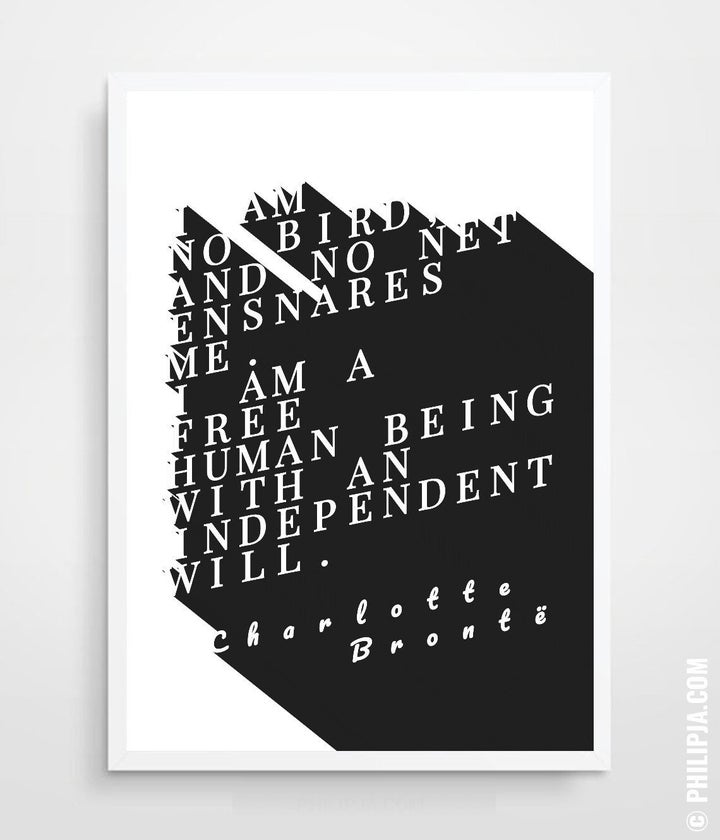 Jane Eyre/Charlotte Bronte, Strength Of Character on Etsy, £5.95
This is such a magnificent quote from Charlotte Bronte. It's one for the bedroom or bathroom – amp yourself up while you're getting ready for the day.
Wise Words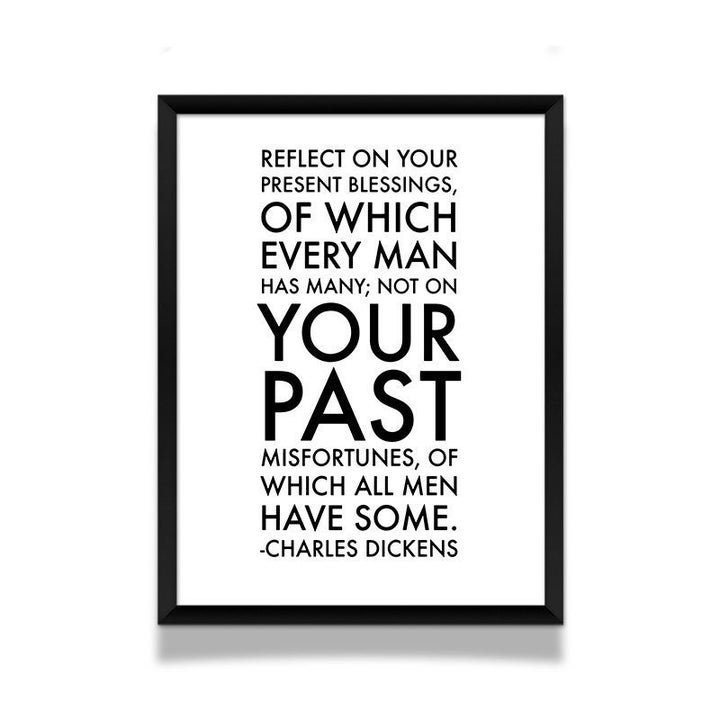 Charles Dickens Poster, Paper Prints And More on Etsy, £18.53
Solid life advice from Dickens, this print is all about inspiring you to look forwards not backwards, and we're into it. The perfect print to take into the New Year to help you crack those resolutions.
Get Foxy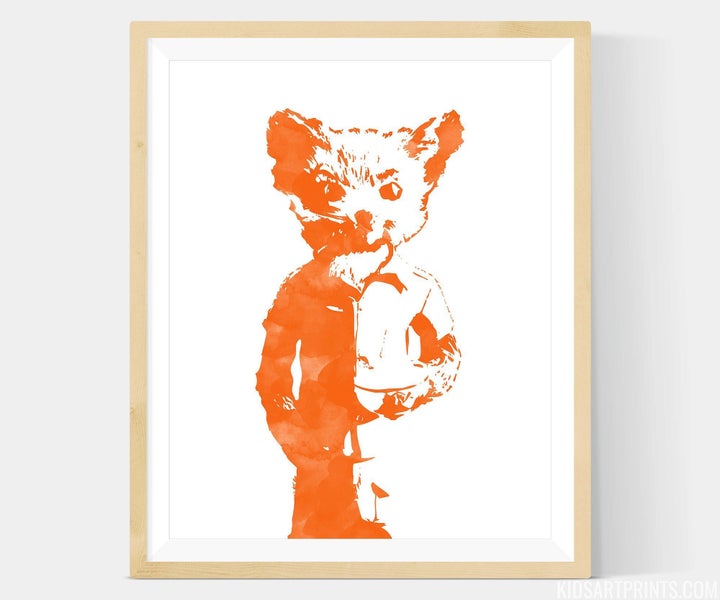 Fantastic Mr Fox Print, ShelbyNichole on Etsy, £12.09
We love the vibrant orange colour on this print, that will bring a pop to any plain white walls. Perfect.
Enamoured With An Ass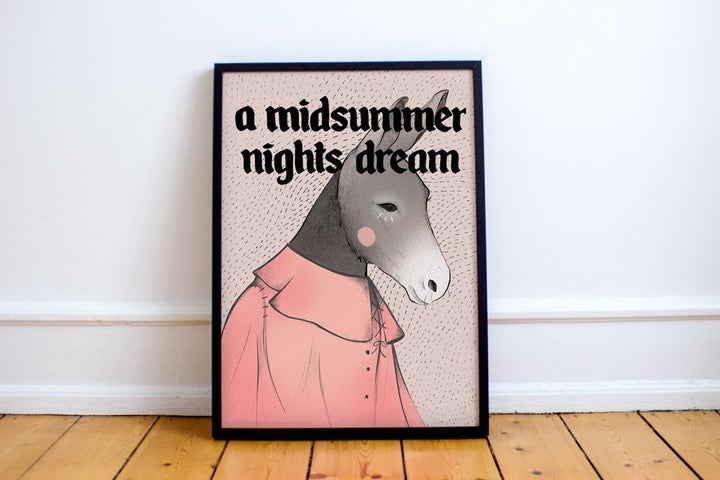 A Midsummer Nights Dream Poster, WestAndGeneral on Etsy, £10
Celebrate one of Shakespeare's greatest and most well-known works – A Midsummer Night's Dream. And if you don't get the reference yet? Head to the bottom of the class.
Good Vibes Only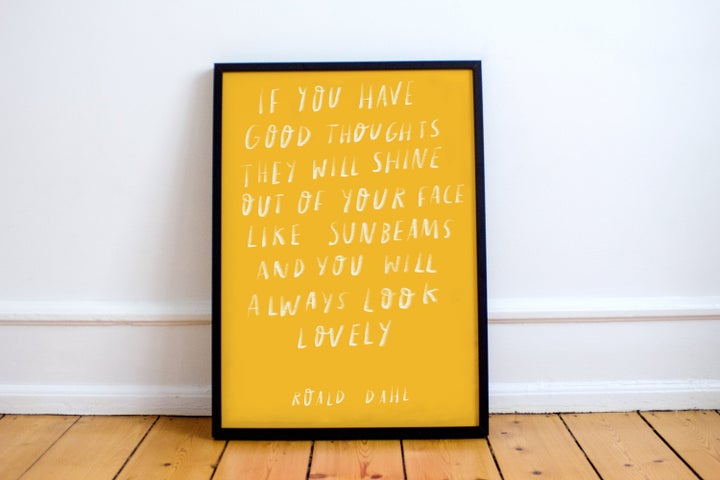 Roald Dahl Quote Print, WestAndGeneral on Etsy, £10
Oddly, this quote comes from The Twits. Paired with the racy yellow and jolly type, this is a print that'll always make you smile, no matter your mood.
Lucky Goodbye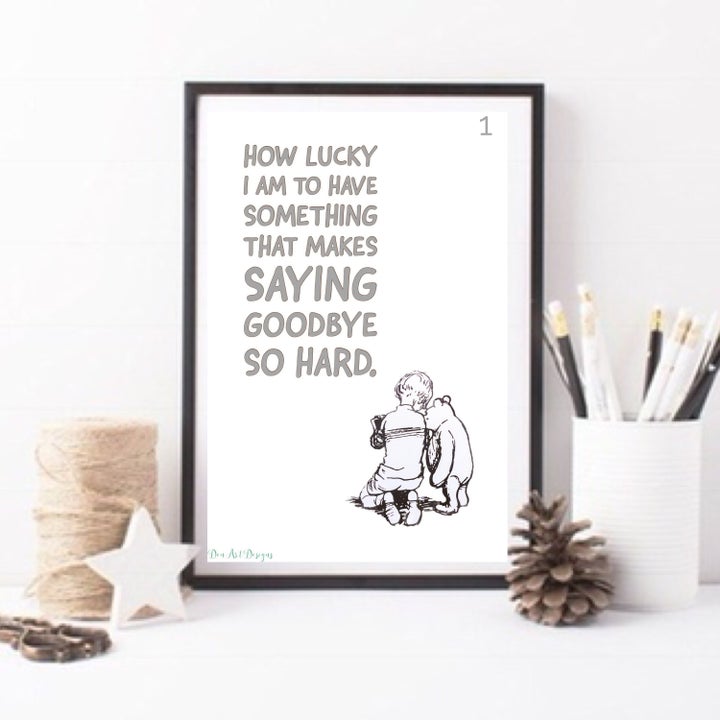 Winnie The Pooh Goodbye Quote Poster, Den Art Designs on Etsy, £9.49
A lovely print with a heartfelt sentiment – what could be nicer?
We all work hard to earn our money – so it shouldn't feel like hard work to spend it well. At HuffPost Finds we'll help you find the best stuff that deserves your cash, from the ultimate lipstick to a durable iron to replace the one that broke (RIP). All our choices are completely independent but we may earn a small commission if you click a link and make a purchase.