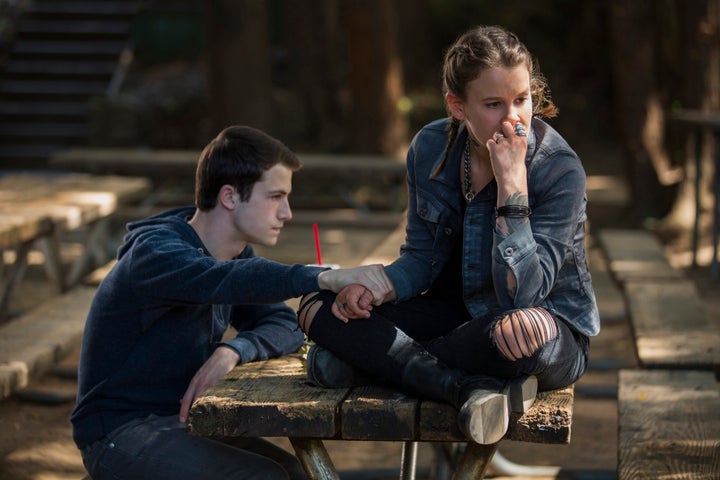 29 years ago next month, the boy I loved took his own life.
I was 16 years old, ill-equipped to deal with loss, let alone losing someone I cared for in such a violent way. There was little guidance on how to cope available to me; in a time before the internet and search engines, the community around me - including my school - had very few resources and actual knowledge on how something this huge impacts a teenage mind. The school doctor prescribed me little red pills to help take away the nightmares and off I went, with no knowledge of how to survive this tragedy.
It wasn't just me that was trying to survive. His parents split up, his sister spiralled out of control and his best friend joined him six months later, through such pain and loneliness. It was a period of my life that has defined the rest of it; but it wasn't until 2017, some 28 years later, watching Netflix's controversial series 13 Reasons Why that I started to process the impact that this person's one action has had on me. Something that counselling had failed to do.
I felt blame, I felt guilt. I felt like I should have done something more. I should have been able to stop it. I should have changed things. I should have been better, nicer, so that he would have wanted to live. Watching Clay's tape in series one finally showed me that my feelings were wrong and that I couldn't have known what was in his head, that I couldn't have changed the outcome. I cried so much that night but I came through feeling somehow better. The final episode showing Hannah's suicide was not the part that impacted me the most (we knew it was coming after all), it was learning that however much you love someone, you cannot control their actions and eradicate their pain.
Series 2 has been just as controversial, with many demanding the series be axed or at least the violent male rape scene cut. But for me, these 13 episodes have shown us that it is possible to take a different road in order to survive pain, sexual assault and suicide. I didn't realise until the end that the show is about Clay, and not Hannah. It is his story not hers. Through her death he is stronger, he has more friends, he has been able to start to let go and take the power back. By stopping Tyler and the impending shootings, he has changed the narrative.
Jessica, by taking the stand and facing her rapist, experiences peace even though Bryce's privilege means he only gets three months probation. Of course, she is only just starting on her recovery journey, but we can physically see a new inner strength and determination for it not to define her life.
Many blame social media and an increased gaming obsession for the fact that 84 men take their own life every week in the UK and female suicide is at the highest rate for a decade, but I blame silence. We need to talk about mental health. We need to take about all the ugly stuff that happens in the world. We need to start the conversation, and more importantly, start to listen. This series is an enabler for this and one that every parent should watch.
If 13 Reasons Why had been around all those years ago would my recovery have been different? Yes.
Would he have still taken his own life? That we will never know.
Useful websites and helplines:
Mind, open Monday to Friday, 9am-6pm on 0300 123 3393
Samaritans offers a listening service which is open 24 hours a day, on 116 123 (UK and ROI - this number is FREE to call and will not appear on your phone bill.)
The Mix is a free support service for people under 25. Call 0808 808 4994 or email: help@themix.org.uk