Almost 200,000 people in England who have undergone hernia mesh surgery could be at risk of severe complications such as being unable to walk, according to a new report.
Experts told the BBC's Victoria Derbyshire show that 570,000 people in England have had hernia mesh surgery in the past six years. They estimated the risk of complications is between 12 and 30 per cent, meaning as many as 170,000 people could be affected.
HuffPost UK previously heard from 12 people who've experienced life-changing complications due to hernia mesh, two of whom required treatment in intensive care. Some patients reported being unable to work long after their operation due to severe pain, while others said complications led to suicidal thoughts.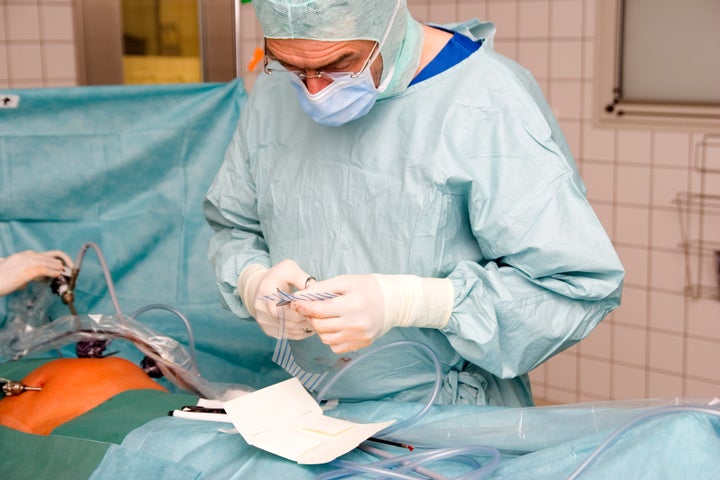 Hernias occur when an internal part of the body pushes through a weakness in the tissues that hold muscles together. Hernia mesh is a synthetic material similar to nylon that is inserted into the body to "patch" up the weakened area.
Gayle Devlin, 43-years-old, from Falkirk, Scotland, underwent hernia mesh surgery in 2009 but was still experiencing pain three years later. After a number of visits to her GP, she was rushed to hospital in intense pain, where a CT scan revealed the mesh had slipped and cut into her small bowel.
The NHS nurse and mum-of-two developed sepsis and spent the next seven days being treated in intensive care. Her family were told to prepare for the worst.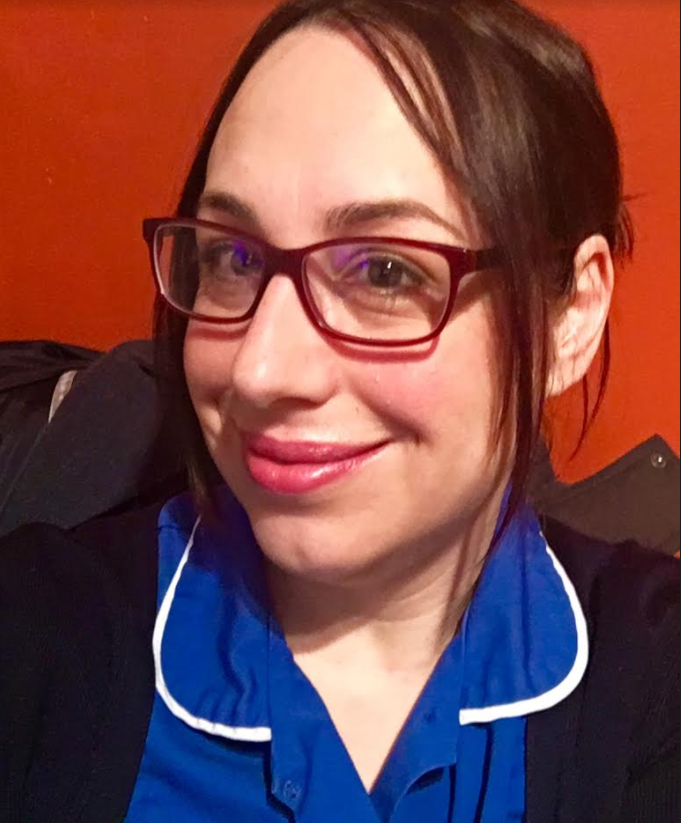 Although she has now recovered physically, when Devlin spoke to HuffPost UK in April, she said the ordeal has had long-term implications for her mental health.
"I feel very angry and distressed and I get anxiety now," she said. "When I get a sore stomach at all now, I feel very anxious that something else is going to happen. It has left me a different person."
The new figures on hernia mesh come in the wake of the vaginal mesh scandal, where hundreds of thousands of women worldwide reported severe complications, such as being unable to walk or have sex. In July the Department of Health suspended the use of mesh to treat stress urinary incontinence. Campaign group Sling The Mesh, which originally formed to petition the use of vaginal mesh, is now calling for further investigation into hernia mesh.
Despite the new figures, the Medicines and Healthcare Products Regulatory Agency (MHRA), which regulates medical devices in the UK, said it has "not had any evidence which would lead us to alter our stance on surgical mesh for hernia repairs or other surgical procedures for which they are used".
"The decision to use mesh should be made between a patient and clinician, recognising the benefits and risks in the context of the conditions being treated and in line with National Institute for Health and Care Excellence guidance," a spokesperson told HuffPost UK.
"We encourage anyone, patient, carer or healthcare professional, who is aware of a complication after a medical device is implanted, to report to us via the Yellow Card scheme, regardless of how long ago the implant was inserted."