The Duchess of Cambridge has spoken candidly about her "utterly rotten" experiences of pregnancy, as well as her journey into motherhood.
"You are pulled to your toughest and the most unknown places that you hadn't necessarily known about before," she said.
Here are five things we learned about the Duchess from her first ever podcast interview.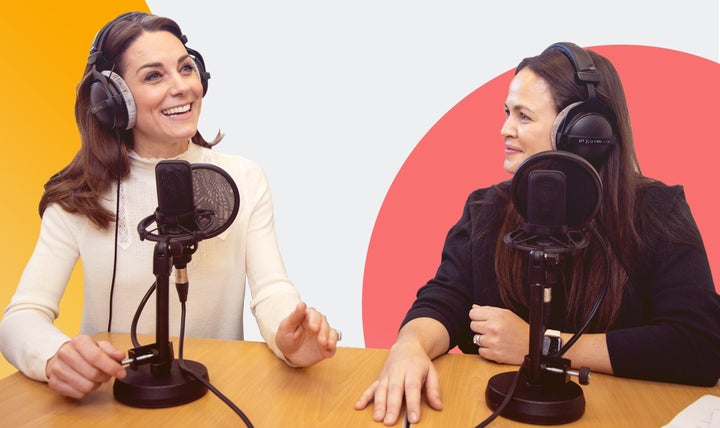 She used hypnobirthing during labour
The Duchess revealed she used hypnobirthing, which includes techniques such as deep breathing and visualisation, to help her through pregnancy and birth, saying she discovered the "power of the mind over the body".
Hypnobirthing helped her deal with hyperemesis gravidarum – a severe form of morning sickness, which she described as "utterly rotten" – during her pregnancies. She also used the techniques during labour.
"I saw the power of it, the meditation and the deep breathing and things like that ... and I realised that this was something I could take control of, I suppose, during labour," she said.
"It was hugely powerful and because it had been so bad during pregnancy, I actually really quite liked labour! Because it was an event that I knew there was going to be an ending to."
She was intimidated by that first post-birth photocall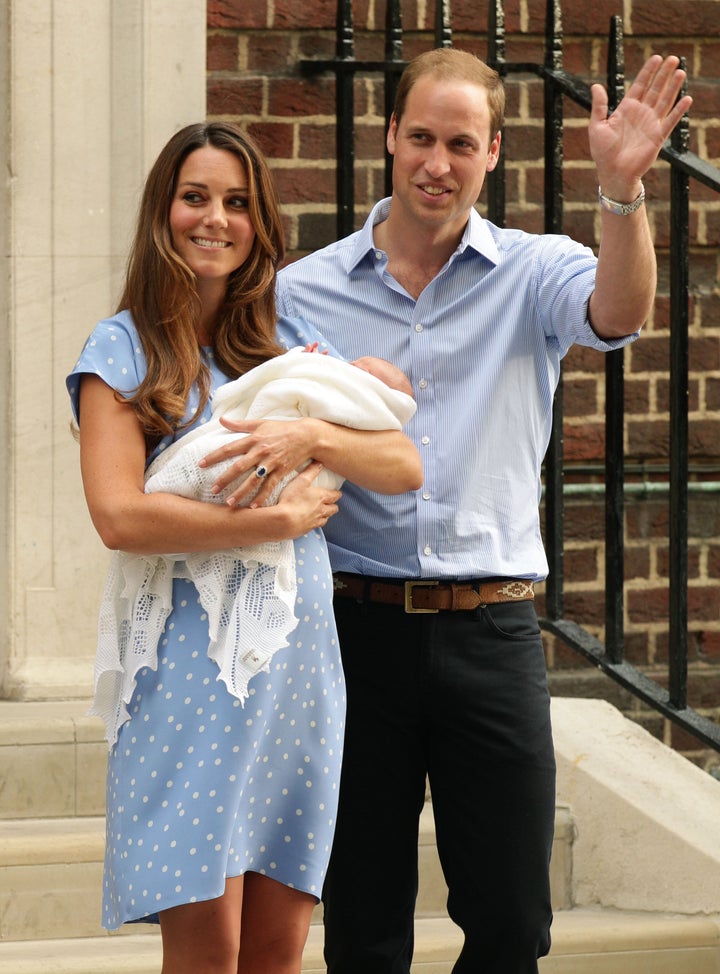 But on the podcast, Kate revealed that while she looked cool as a cucumber on the outside, it was a different story on the inside. Asked how she found doing that first photocall, she replied: "Yeah, slightly terrifying, slightly terrifying, I'm not going to lie.
"Both William and I were really conscious that this was something that everyone was excited about. And, you know, we're hugely grateful for the support that the public had shown us, and actually for us to be able to share that joy and appreciation with the public, I felt was really important," she said. "But equally it was coupled with a newborn baby, and inexperienced parents, and the uncertainty of what that held, so there were all sorts of mixed emotions."
She practised the car seat manoeuvres with William
Remember when Kate passed baby George to William, who then secured him in a car seat and drove off? The seemingly seamless manoeuvre was carefully choreographed, Kate revealed, but still didn't go exactly to plan.
"We were like: 'What do we do? He's going to be in a swaddle. How is this even supposed to work?" she laughed.
"We'd even tried to practise with a little doll at home – but it just never works out the way you've planned it. It was quite hard to do that, I think, on the world's stage, but he did a very good job."
She underestimated how parenthood would impact her life
The Duchess revealed she didn't know she was going to have a boy with George, saying she wanted the gender to be a "surprise". She then pointed out that you can't plan for every element of a pregnancy and parenthood.
"The challenge is then when you're sent home with your newborn baby, particularly as a first-time mother, and you're like: 'Oh my goodness, am I okay to do this?'" she said.
"Particularly with your firstborn baby, you think everything is going to go back to the way it was before. I think I totally underestimated the impact it was going to have on our lives, really. And I think unless you've got children, you don't realise – no amount of planning and preparation can get you ready for that moment."
Things didn't necessarily get easier with Princess Charlotte and Prince Louis, she said, adding: "No pregnancy is the same, no birth is the same."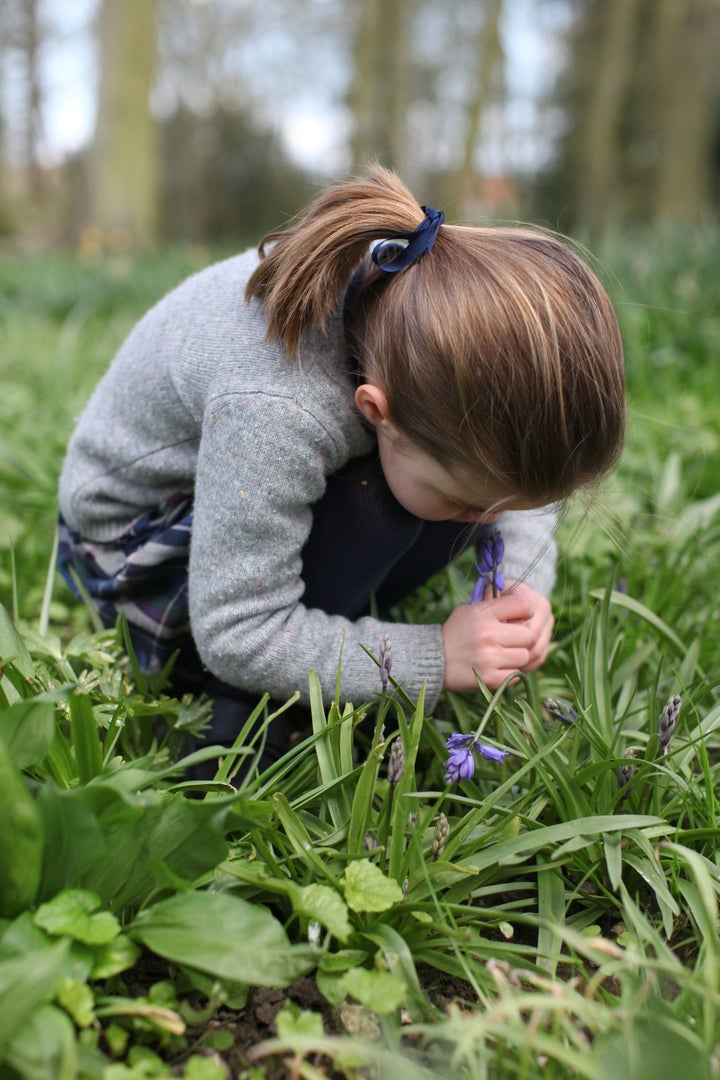 She experiences 'mum guilt'
When asked if she ever experiences "mum guilt", Kate replied: "Yes absolutely! I think anyone who doesn't as a mother is actually lying.
"Even this morning, coming to the nursery visit here, George and Charlotte were like: 'Mummy how could you possibly not be dropping us off at school this morning?'
"It's a constant challenge, you hear it time and time again from mums. Even mums who aren't necessarily working, aren't pulled in the directions of having to juggle work life and family life – there's always something."
Kate added that a "wise man" told her she doesn't have to be "everything to all people, all the time" – and that's been "a real weight off [her] shoulders".
″[I've learned] the more people you have around your children who are safe and loving and caring, the better," she said.
"It's not totally my responsibility to do everything. We all have good days and bad days and actually, if you can dilute that with others who aren't on that particular day struggling, I think it makes such a difference to your child and actually, to keeping them as happy and as constant as possible."