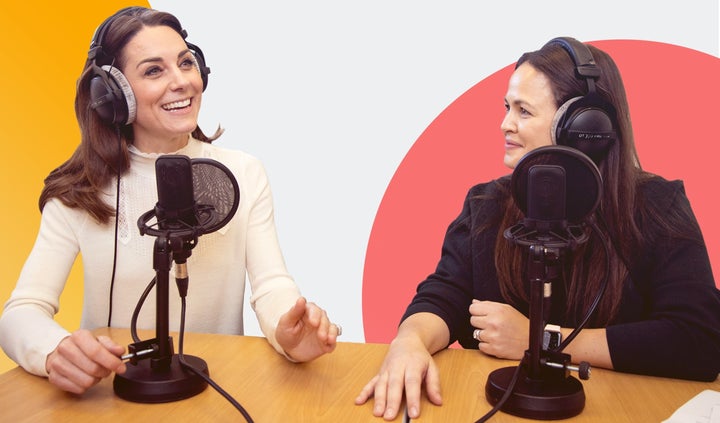 The Duchess of Cambridge has revealed how much of an impact her grandmother had on her childhood, in her first ever podcast interview.
In the latest episode of Happy Mum, Happy Baby – author and presenter Giovanna Fletcher's parenting podcast – the Duchess was asked which parts of her childhood she'd want to give her own children.
Explaining that the quality of relationships that children have is really important, Kate said: "I had an amazing Granny who devoted a lot of time to us, playing with us, doing arts and crafts and going to the greenhouse to do gardening, and cooking with us, and I try and incorporate a lot of the experiences that she gave us at the time into the experiences that I give my children now.
"There are also the environments you spend time in as well: a happy home, a safe environment."
Kate has previously spoken about her late paternal grandmother, Valerie Glassborow, saying she was "immensely proud" of her. Glassborow worked in Bletchley Park, where the German Enigma code was cracked 75 years ago, and she died in 2006. "She hardly ever talked about [her] wartime service, but we now know just how important the men and women of Bletchley Park were, as they tackled some of the hardest problems facing the country," she said.
In her interview with Fletcher – released on Saturday 15 February at 4pm – Kate also speaks about the importance of spending time outside as a family – for parents and children.
"I think it's so great for physical and mental wellbeing and laying foundations," she said. "It's such a great environment to spend time in, building those quality relationships without the distractions of 'I've got to cook' and 'I've got to do this'. And actually, it's so simple."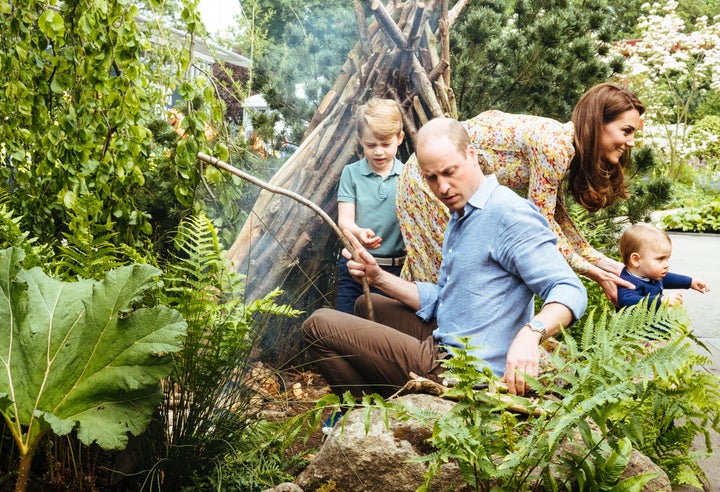 The Duchess also talks about her passion for early years education, and the aims of the nationwide survey she recently launched.
Early Years: 5 Big Questions on the Under Fives is designed to be a quick, online poll to spark a national conversation about children's early years and prompt some meaningful change in this key area of child development.
Since its launch in January 2020, Kate has spent time meeting families across the country, hearing about the issues they face, as well as speaking with academics, experts, organisations and practitioners. Just last week, she visited Ark Open Farm in Newtownards, Northern Ireland to promote the survey and discuss the role parents play in ensuring kids have the best start in life.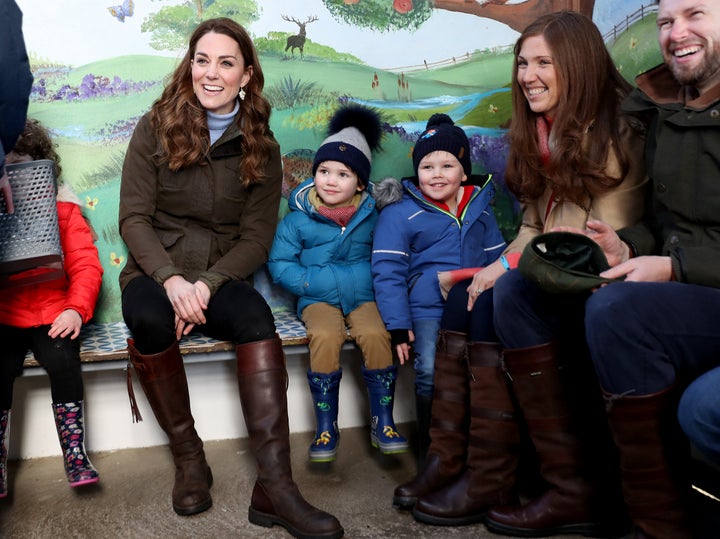 "We are at the heart of raising the next generation," she said at the farm. "The science proves the importance of the early years, but the next step is knowing how best to support parents and families to do the best job they can.
"I really believe so passionately in the early years, and being able to listen to how best we can provide support in communities across the country, I think is really vital." The survey runs until 21 February.
Speaking about the experience of interviewing the Duchess, Giovanna Fletcher said: "It doesn't matter who you are, what you have, or where you come from – we're all trying to do our best with our children while continuously doubting our decisions and wondering if we're getting it completely wrong.
"Talking helps unite us all. It was beyond wonderful to sit and talk further about the survey, her work – for which she has so much knowledge, and her own experiences of being a mother."