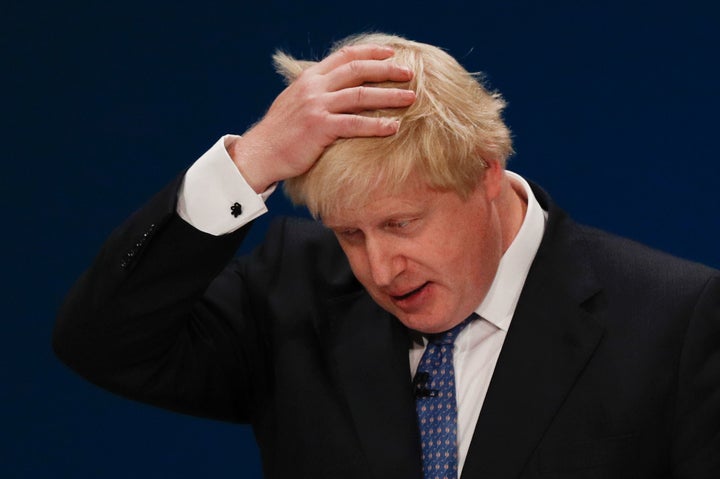 The Foreign Secretary will be allowed to speak out against the decision but faces getting whipped into line closer to an official vote on the move by MPs - likely to be in winter 2017.
He said he was "grateful" to May for allowing cabinet ministers who took "a different view" on airport expansion to "continue to make [their] point".
"If and when a third runway were to be built, there would be an overwhelming clamour to build a fourth runway. and then what would London be like?" the Uxbridge MP asked this morning.
"New York the city of beautiful sky-scrapers, Paris the city of light, London the city of planes."
The current arrangement allows Johnson and Education Secretary Justine Greening to "restate longstanding views" and air constituents' grievances in an "exceptional and limited arrangement".
It means the former London Mayor will face 12 months of questions over his old, outspoken remarks on Heathrow. Here's six time he spoke out:
'I will lie down with you in front of those bulldozers and stop the building, stop the construction of that third runway.'
'I would counsel him [David Cameron] very strongly against it. David Cameron, George Osborne and I made a very clear manifesto commitment – no ifs, no buts there wouldn't be a third runway at Heathrow.
'I think the government will stick to that.'
'I don't think my services as a bulldozer blocker will be required for decades, if ever, because I don't think it's going to happen.
'We had to go through this exercise of looking at Heathrow. And now there will be a huge caterwauling saying come on, let's do it. We must go through this.
'It won't succeed.'
'The Airports Commission has spent several years in the production of a gigantic ball of wool that they are now attempting to pull over the eyes of the nation.
'Their report very clearly shows that a third runway will fail both London and the UK on every level.'
Speaking of a report by MPs:
'The study exposes in glaring detail the weaknesses and omissions in the Howard Davies Airports Commission report. As I've advocated for many years Heathrow expansion is the wrong choice, and if it is chosen it simply won't get built.'
'I'm going to continue to make the case, and obviously no decision has been taken yet.'
Asked if he was still going to oppose Heathrow after the cabinet meeting on Tuesday:
'Yes.'
NOW READ:
Popular in the Community