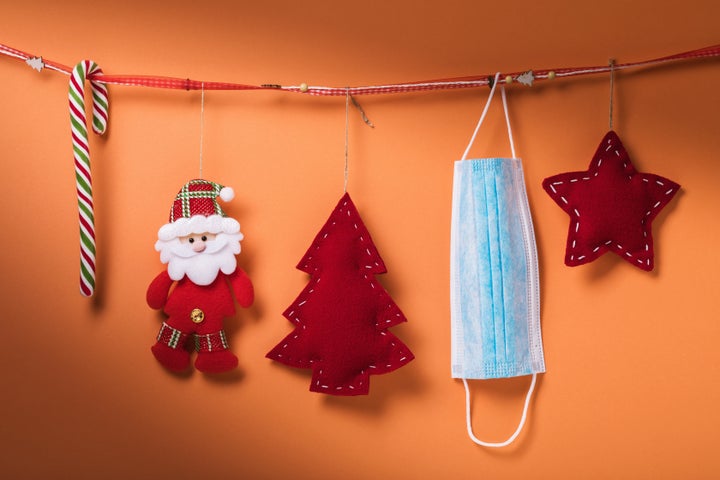 We could all be forgiven for finding it hard to channel joy this Christmas. Many of us will know friends or family suffering from the effects of Covid-19, or will have experienced losses throughout 2020.
Some of us may be facing the prospect of not seeing loved ones over the festive season, and most will be subject to continuing restrictions in the run up to December 22 under England's new tiered system.
But take heart – there are still ways to make Christmas 2020 magical for you and your family, even if it doesn't feel exactly the same as years gone by. Here's how.
Make a magical window display
Our primary school PTA have come up with a sweet idea that is festive, free and doesn't break Covid rules. They've encouraged families to decorate their windows over the Christmas period – they'll then put together a map of the participating windows and families will be able to walk round the local area and look at them, find clues and answer some fun questions, with prizes for the best windows. We like this one particularly because it reminds us of the rainbow and teddy bear trails in lockdown 1.0. Team up with your neighbours and give it a shot.
A Christmas trail
Similar to the window trail, a Christmas trail can involve spotting whatever you like: we think a general Christmas tree spot would work best with kids – or you could try Christmas lights. Make it fun by adding an element of competition: if you have more than one child, see who can spot the highest number of trees lit up through windows (with prizes for the winner and the runner-up, naturally).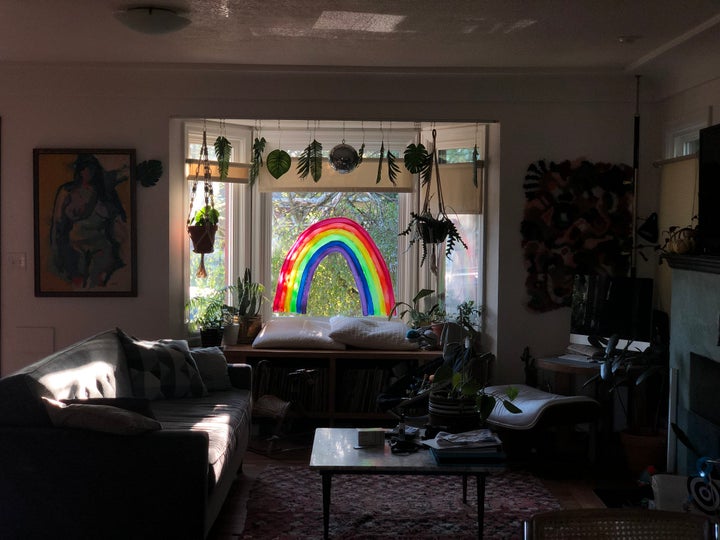 A socially-distanced Santa
James Lovell, founder of Ministry of Fun, which runs "Santa School" in London, told Reuters they've created red velvet masks for Santa with white fur trim, and presents will be piled onto a small sleigh, which children can pull towards them.
Lovell insists social distancing won't take anything away from the grotto experience. "It's very easy to do and to make a child two metres away from Santa does not in any way take away from the magic," he said.
A Christmas carol service
There are limited carol services taking place at some big name venues, such as the Royal Albert Hall. But we're taking inspiration from both the NHS clap and the lockdown concerts that people held over the summer. In my local area of east London, a Royal Opera House soprano gave weekly performances outside her house, accompanied by her classically-trained musician husband. If you get on with your neighbours, there's no reason not to suggest a rousing rendition of Good King Wenceslas from the doorstep – just make sure you sing loudly. Mulled wine may help.
A Zoom meal (parents need fun too, right?)
My friends and I have decided to take part in a Christmas Zoom meal - and while we are all a bit over Zoom now, it's still worth it to see the faces of the people you love. Make it extra-special by signing up for a collective meal delivery kit – we're going for this one by cult London Italian restaurant Padella. We're ordering in advance, one per household, and cooking together, then eating at the same time, online, with wines paired and delivered by local London wine gurus Burgess & Hall.
Secret Santa by post
To make our Zoom Christmas meal (see above) even more special, we're also doing a team 'secret Santa' – but be warned: the last post for Christmas mail is Friday, December 18 for second class mail, and Monday, December 21 for first class mail. Wednesday, December 23 for special delivery. If you want to keep it low-key (and low-budget) consider a 'crafty Christmas', like my eight-year-old has done with her friends at school. She painted her pal Emilia this adorable picture.