Raymon, a 90-year-old widower, broke hearts on Tuesday night after becoming the oldest person to have ever appeared on Channel 4's 'First Dates'.
The pensioner broke down while reminiscing about his late wife, who passed away 16 years ago - they'd been married for 50 years.
Showing a photo of their wedding day, he recalled a funny anecdote from the first night of their honeymoon.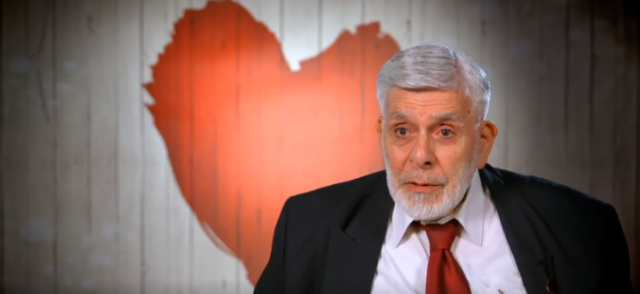 Arriving at their hotel room, the couple realised they'd been given two single beds by mistake. But they improvised by pushing the two together.
"When we went to bed and got together in the middle, the bed spread apart and we ended up on the floor," he said, with tears filling his eyes.
"You don't forget things like that," he sobbed. "I can't help it... I can't forget."
He told the camera: "We adored each other. I think I knew love."
Naturally, people couldn't handle it.
Raymon was paired with pensioner Cecilia, whose age wasn't disclosed on the show.
Cecilia also grew tearful as she remembered her late boyfriend Tom, who died two years ago.
Cecilia was nominated for the show by her granddaughter, without her knowing, while Raymon put himself forward after growing tired of being alone, explaining that the only people he spoke to were supermarket staff.
The pair got on very well and their date ended with the pair waltzing around the restaurant, after both confirming that they would like to see each other again.
There are an 1.2 million older people in the UK who are chronically lonely, according to Age UK.
The charity revealed that 200,000 have not had any conversation with friends or family for a month and 3.9 million people say the television is their main form of company.
One of the key reasons contributing to loneliness is social networks (living alone, being widowed or divorced, a lack of contact with friends and family and limited opportunities to participate in social occasions), although other factors including health are at play.
In response to the outpouring on Twitter, First Dates encouraged viewers to nominate older loved ones to be on the show.
But if you're concerned you can also look at the Age UK website.