Most of us will have an advent calendar up on our mantelpiece this December, gifting you a mini chocolate each morning (or perhaps something more fancy). But rather than the solitary act of opening each door, some neighbourhoods are making the countdown to Christmas a community affair with Christmas windows projects – and they're just as cool as they sound.
In a bid to bring her community together, Holly Taylor, 36, from Bradford-on-Avon, Wiltshire, sat down with neighbour Sara Hibbard last year and discussed a street advent calendar that Hibbard had seen in Bristol. The pair already had a Christmas yarn-bombing project going, but wanted to start something which adults, kids, and the elderly could get involved in – and was free, quirky, and fun.
And so the Bradford-on-Avon live community advent calendar was born. The idea was that 25 houses signed up for a number around the area. When their day arrived, they decorated a street-facing window with a Christmas or wintery scene and the number. Fellow neighbours could then walk around the area and spot the windows being lit up.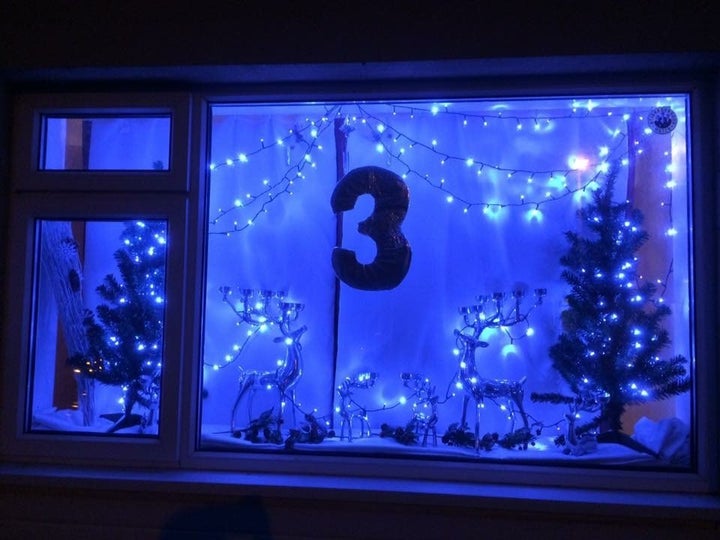 More than being fun and festive, it's also proved a way of bringing people together. "It's been great to meet people - and it's a really non-intrusive way of doing it," says Taylor. "If people aren't interested, they don't come forward, and that's fine. But loads of people I'd not met before got in touch and joined in. It really got some of our oldest and most isolated neighbours involved, too."
The instructions for creating a window were simple: neighbours had to put up a window display either the evening before or the morning of their date. "All we asked was that it was fun and they displayed 'their' number," says Taylor. "We suggested people might like to keep a light on in that window, so people could spot it in the evenings."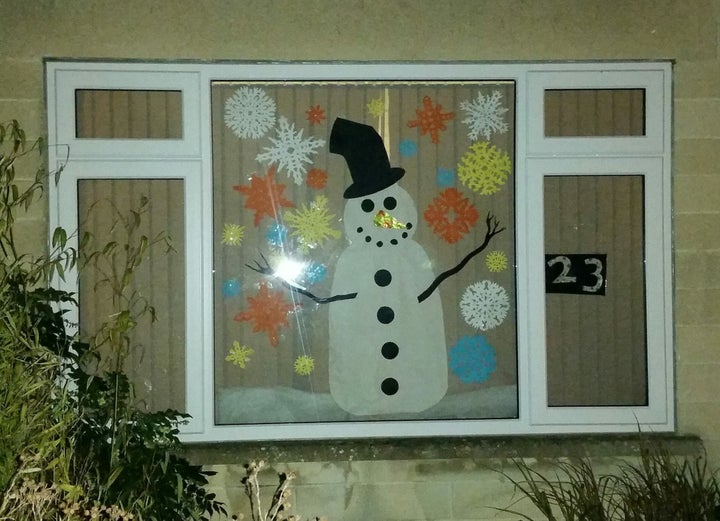 Once every house had signed up, Taylor created a map, so that kids and adults could find the day's number as the window was revealed. Pictures were also added on Facebook for those not able to get out and see it in real life.
Some people went "tinsel crazy" decorating their windows, and others did beautiful artworks. Some families let their kids take charge, and others took charge themselves.
The best display, she says, was one neighbour who set up a projector screen of Father Christmas in the window, and a video reel of him tiptoeing into the house and leaving a sack of presents. Santa winked and put his finger to his lips just before he 'disappeared'.
"Loads of kids were literally open-mouthed," she says. "Cars driving by stopped to see it. It was really magical. But they were all brilliant in their own way."
This project wasn't just about getting everyone in the festive mood, it was to encourage people to get out and about, meeting and greeting one another.
"One of the best things was watching the slightly older kids, who knew there'd be a new window on show, running around trying to find the latest," Taylor says. But it was especially lovely for the elderly participants to be able to wave to their window admirers even if they were housebound."
One neighbour asked to do a window and when it came to her day, her carer said how much the lady loved watching the kids come and find her window.
"We found out that she loved the Christmas carols on the green we did but was sad that she couldn't join in," says Taylor. "So when we did our carol evening last year, we made sure we all gathered around her house to sing just to her – her carer opened the door so she could hear us all."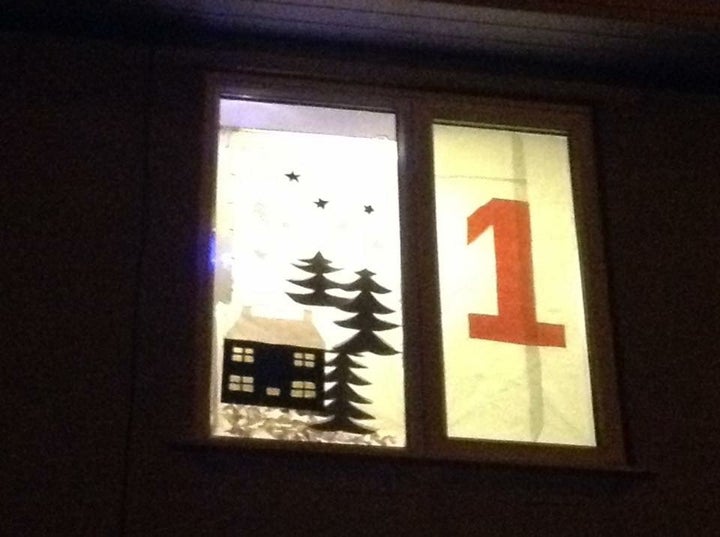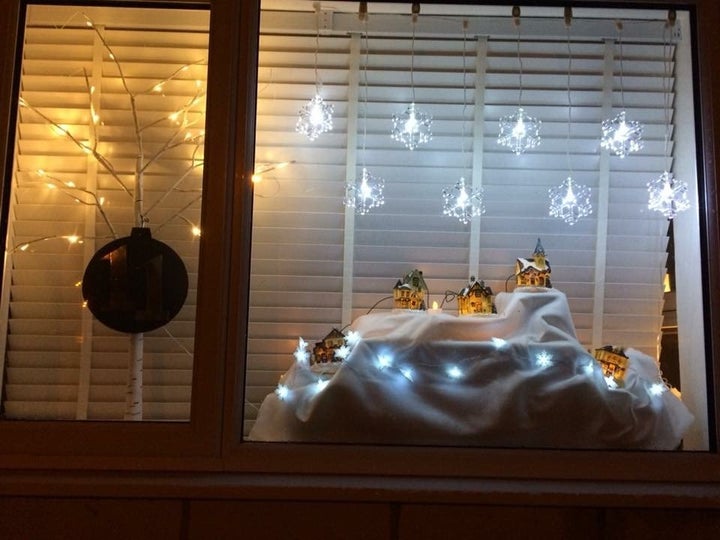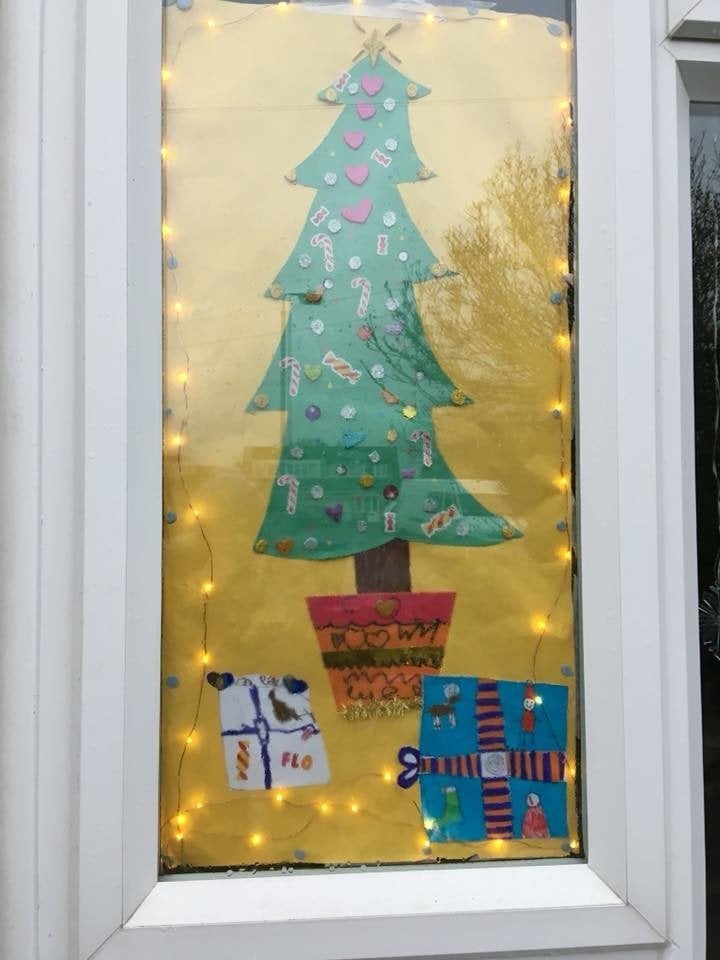 HumanKind is HuffPost's celebration of kindness, featuring people who do incredible things for others or the planet – transforming lives through small but significant acts. Get involved by joining us on Facebook. You can also nominate those who deserve to be shouted about by filling in this form or emailing natasha.hinde@huffpost.com.