Growing up, the only thing that stopped us scoffing all the advent calendar chocolates at once was the fear of a good telling off from parents. So faced with opening not one but SIX beauty advent calendars, we naturally got very giddy. Almost 150 windows later, smeared in makeup and with broken nails from the package-opening frenzy, we have a pretty good idea of which beauty advent calendar is worth the cash.
We've looked at a range of advent calendars under £70 – because who has more than that to spend? – from M&S, ASOS, No7, Boots, Birchbox and Bodyshop and rated them on contents, appearance, value, and surprise factor.
We'll talk a little bit about the products to help you find the right beauty advent calendar for you, but won't tell you which door the products are behind. We're not here to ruin the festive spirit.
Sleek Beauty Advent Calendar, Boots, £35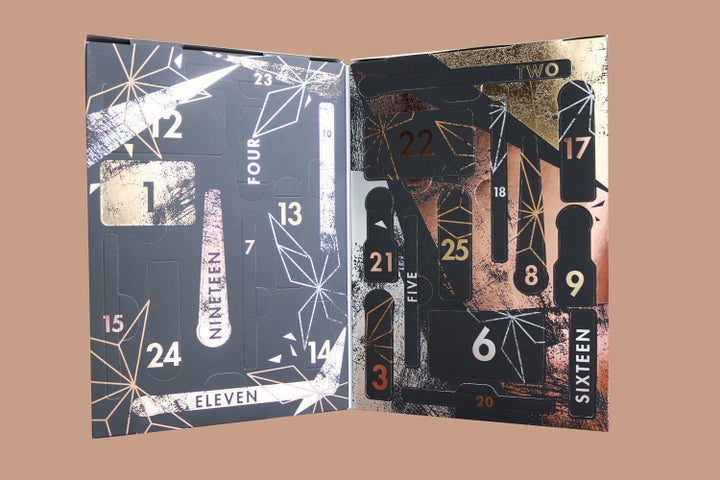 First Impressions: We like the colour scheme – metallic gold and copper against the black – and there's also a window for Christmas day, which is a lovely touch. There isn't much of a surprise factor, mostly because the contents are listed on the back and each window is shaped to resemble the product inside. Is that a makeup brush I spy? Well of course. The cardboard is thin and kept breaking and tearing too far when we tried to open each window.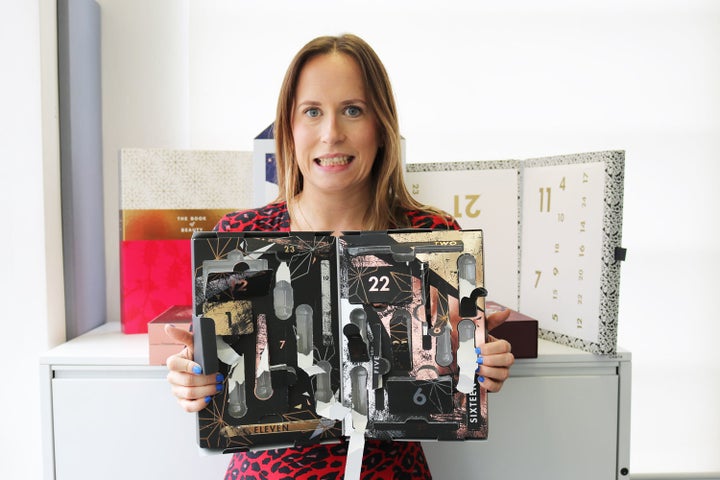 Products: Typically, beauty advent calendars are full of mini sample products, but this also includes some full-size gifts. The products range from eyeshadow to lip liners in gorgeous autumnal shades. The quality varies quite significantly, however, from a great coral blusher with fab staying power to matte lipsticks which we found drying, and eyeshadows that offered little coverage.
Small annoyance: the lip liners didn't match the lipsticks, which makes you feel you'll have to buy more Sleek products. Crafty.
Our Verdict: At £35 this is perfect for a beauty junkie on a budget, particularly if you love discovering different shades and products to create different looks. But for most of us, there is a limit to the number of lipliners we need - and Sleek gave us four.
M&S, £35 (with purchase of £35 from M&S)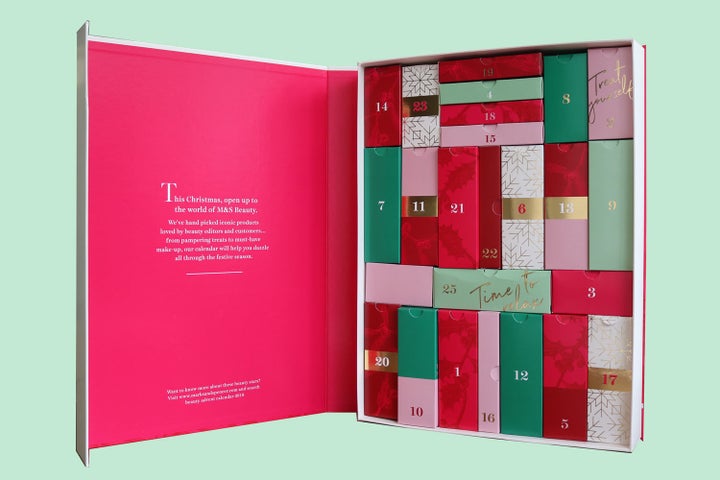 First Impressions: This advent calendar is beautiful - pinks, greens and golds – very festive, modern and high end. Again, we love that it has a window for Christmas day. The inside is a little precarious, M&S uses little boxes instead of windows – and they are strategically stacked up on top of one another. We have a jenga moment where they all fall out, which isn't perhaps ideal if you have pets or kids.
There are spoilers on the back and some of the boxes have little comments on them which hint at the product inside. We're not sure if this adds to excitement or kind of spoils the moment.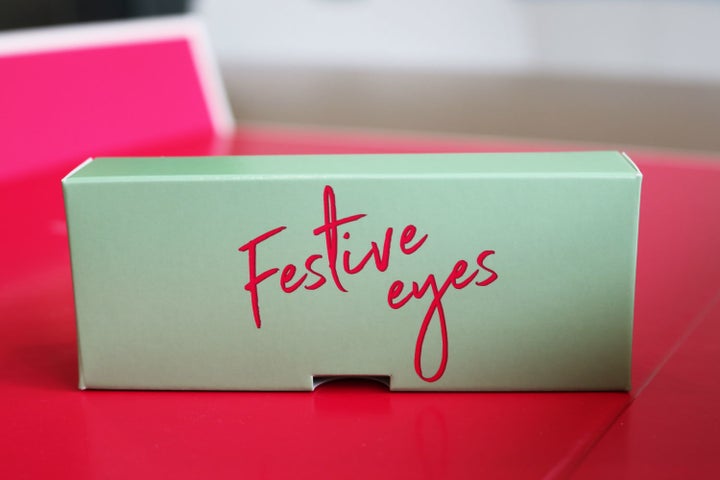 Products: There's a really good mix here and it is clearly brilliant value. There are lots of full-size products and posher brands such as L'Occitane and Ren, which are otherwise pricey. There's also a perfume, which was a real surprise.
Our Verdict: This is perfect for someone who likes to treat themselves with fancy brands, but also likes to get value for money. But the calendar does include a fairly hefty number of anti-ageing products, so may not be best suited to a younger person.
It's sold out online, but is still available in store - check the website to find out whether your store has one in stock.
No7 Advent Calendar, Boots, £42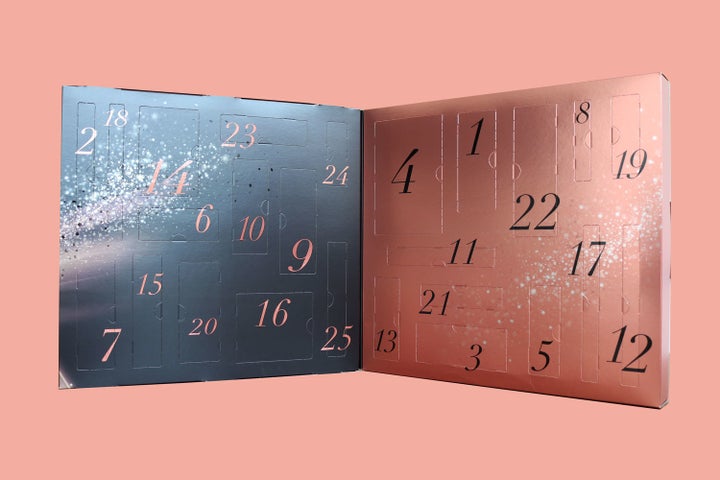 First Impressions: There's a lot of hype around this advent calendar, with thousands on the waiting list ahead of release (in fact as we published this, we learned they've already sold out!). While there is a list of products on the back, there are no other clues as to what you're going to get in each window. Each time we opened one – easily, without tearing – we were pleasantly surprised.
Products: We presumed it would be full of makeup, but there's a great mix of skincare and other treats such as full-size nail varnish and little gold tweezers. The full-size lash primer and mascara are a great duo for lengthening lashes and it even comes with a voucher so you can get a lipstick in store in a shade that suits you, rather than another one to add to your collection of unworn and unloved lippies.
Our Verdict: No7 is a great mid-range brand. It feels luxurious but the products aren't completely out of budget. Again there were lots of anti-ageing bits, so probably not suited to a younger person.
Face + Body Advent, ASOS, £55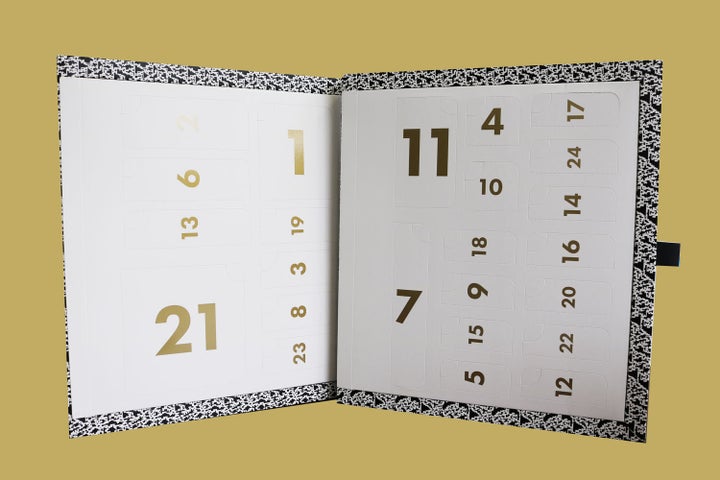 First Impressions: Imagine an ASOS parcel mixed with an advent calendar, and you'll get a pretty good impression of what this one looks like. A giant QR code with little windows. Clever or lazy, we're not sure – it's certainly not festive. That said, the windows open cleanly thanks to a little tab (take note Sleek) and there's a real surprise factor – we even gave out some audible oohs and ahhs. We did, however, have an escapee: when we opened one window it was entirely empty – the flat product had slipped to another day.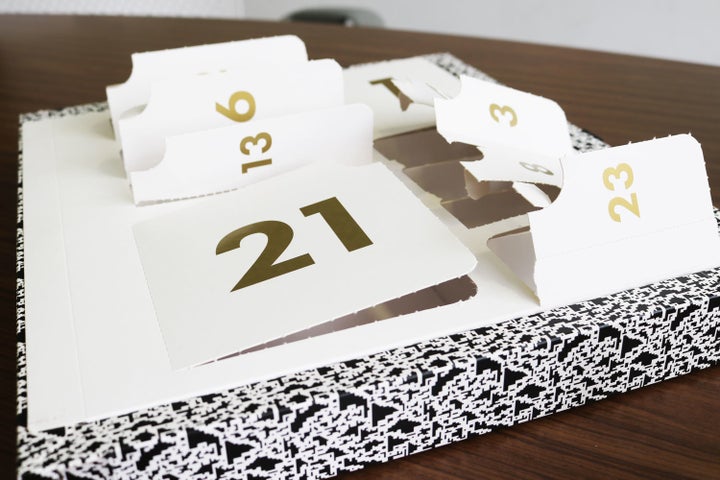 Products: There's a great mix of well-known and cult beauty brands here (although these were all minis), along with some novelty and lesser-known stuff. The J.One Jelly Pack primer, Benefit's Hoola Lite, Clinique moisture surge were great finds – but we weren't fans of the mermaid shimmer sorbet. It was itchy.
Our Verdict: This is great for someone into their cult beauty or latest trends – the minis are great for travel, too and it's fun to try some new products before committing to a full-size versions. But we wouldn't say it screams value for money.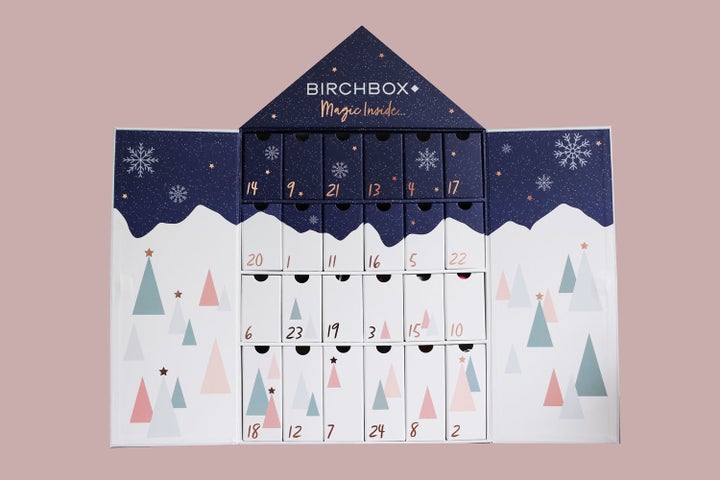 First Impressions: By far the most gorgeous advent calendar, with a winter wonderland scene that would look lovely with any Christmas decor. We love the little drawers, which make it easy to refill and reuse – for you, or for others in your household – for future Christmases to come. Big sustainable bonus in our book. The only downfall is you can kind of see into the drawers if you are really curious.
Products: A mix of serious beauty versus novelty delights – such as tiny exfoliating face pads in bear packaging (see below to witness the sheer delight). There is a full size tangle teaser and full size OPI, which will set you back around £30 together. The balance might lean more towards lesser-known brands which is good if you like discovering new things, as Birchbox fans tend to do. Less brilliant for someone hoping for brands they already love.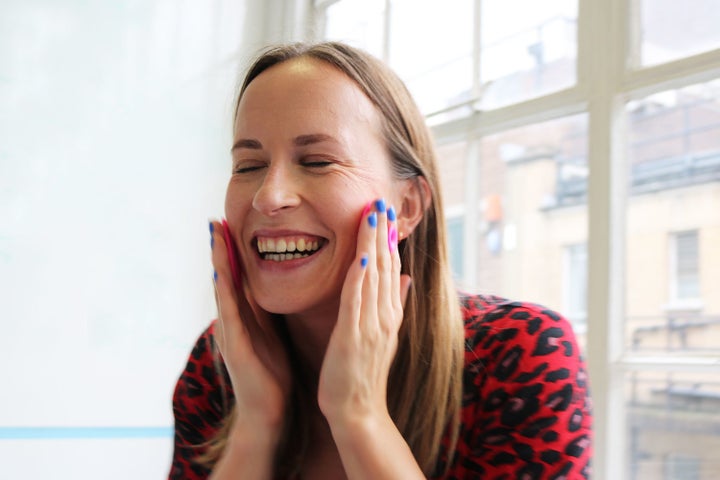 Our Verdict: This is great if you like discovering new products and brands. In terms of value for money, we wonder how much of the £65 went towards building the advent calendar itself.
Enchanted Deluxe Advent Calendar, Bodyshop, £65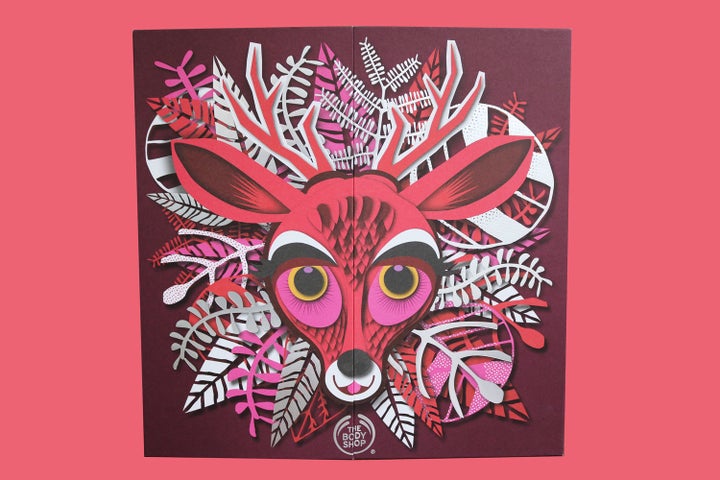 First impressions: Bodyshop stays true to its eco-friendly credentials with a well thought out calendar in an enchanted rainforest theme. Each of the 24 boxes combine to make a puzzle at the end and include a "take action" cue, which could prompt you to do something for the planet, your community or yourself.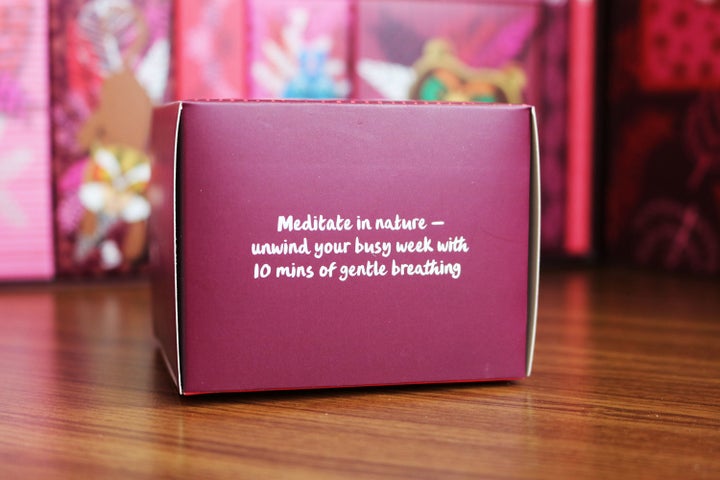 Products: The first product is Christmas-themed, which got us really excited. But none of the others were, and to be honest, for us it all feels a bit too focused on bath time - with lots of shower gel and body lotion. That might be great for younger buyers, or people only looking for body care, but we found ourselves wishing there was more makeup, because Bodyshop makeup is really great quality. And there's really only so much body lotion a person needs.
Our Verdict: Best suited to someone who loves to pamper themselves and take long baths. Is this good value for money? We're not so sure.
We all work hard to earn our money – so it shouldn't feel like hard work to spend it well. At HuffPost Finds we'll help you find the best stuff that deserves your cash, from the ultimate lipstick to a durable iron to replace the one that broke (RIP). All our choices are completely independent but we may earn a small commission if you click a link and make a purchase.