The Duke of Cambridge has met with famous footballers including England player Danny Rose and team manager Gareth Southgate, sparking a candid conversation about mental health.
Sitting in a dressing room among other players past and present including Peter Crouch, Thierry Henry and Jermaine Jenas, Prince William prompted them to open up about their own experiences to show men across they country they needn't suffer in silence.
In the show, which coincides with the end of Mental Health Awareness Week and airs on BBC Two this Sunday at 10.30pm, Crouch talks about body image and how comments from others impacted his mental health, while Rose reveals he was called "crazy" by a club because of his depression.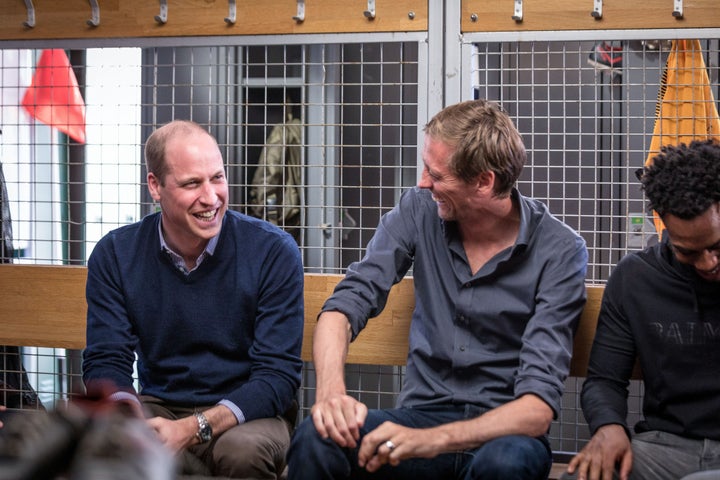 Crouch, who is 6ft 7in, tells the group he struggled with body image particularly as a teenager. "I had these hang-ups and I always used to cry," he said.
"I used to cry at night when I was a kid of 14/15, [saying] 'dad, why am I not the same as everyone else?'"
He also speaks of the abuse he faced about his appearance from "ruthless" football fans and how it felt to be booed onto a pitch, while his mum watched from the sidelines.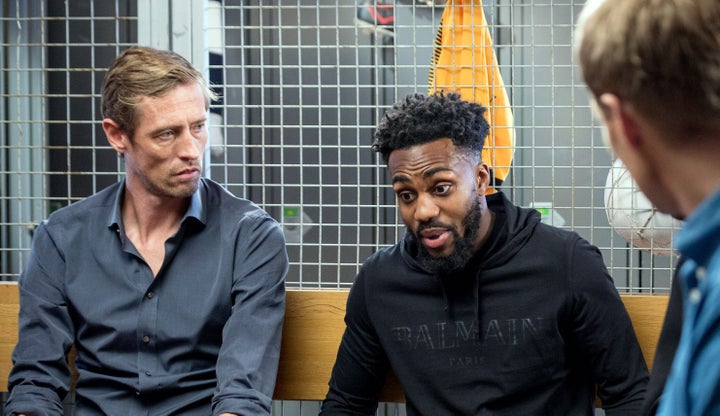 Tottenham Hotspur defender Danny Rose first revealed his depression, which he said was fuelled by injury and family tragedy, ahead of the 2018 World Cup.
But the footballer claims that when he was speaking to another club later that summer, representatives wanted to meet him face-to-face, "just to check that you're not crazy".
The reaction to his honesty about life with depression proves there's still a huge stigma surrounding mental illness, says Rose, particularly within the football industry.
Rose tells the group he was "embarrassed" by the comments. "Whatever I've been through I like to think it doesn't affect me doing my job," he says. "I still know I'll always give 100%."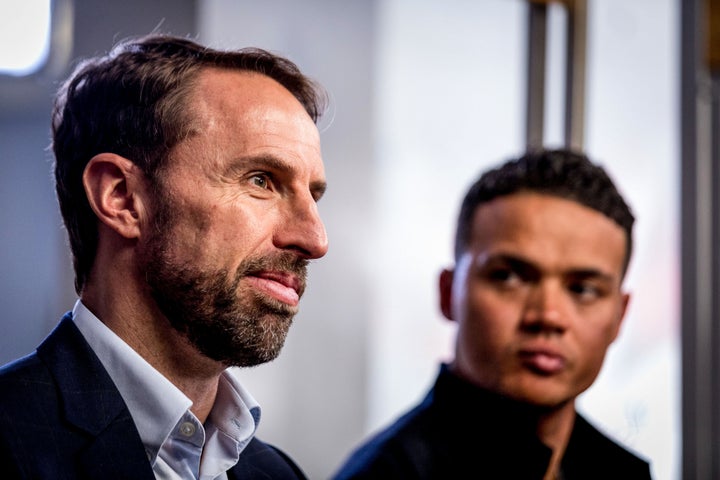 The candid conversation with the Duke also sees Southgate recall what it felt like to be hounded by the press after missing a penalty at the Euro 96 semi-final, and feeling the weight of the world on his shoulders.
Since becoming manager of the England men's team, he is building from his experience and encouraging players not to feel "inhibited" when it comes to talking about their mental health. "I think everybody thinks it's only them, and yet the dressing room is full of people with difficult experiences," he says.
The programme comes in the same week that Prince William announced the launch of Heads Up, an initiative in collaboration with the Football Association (FA), which aims to use football to start "the biggest ever conversation on mental health".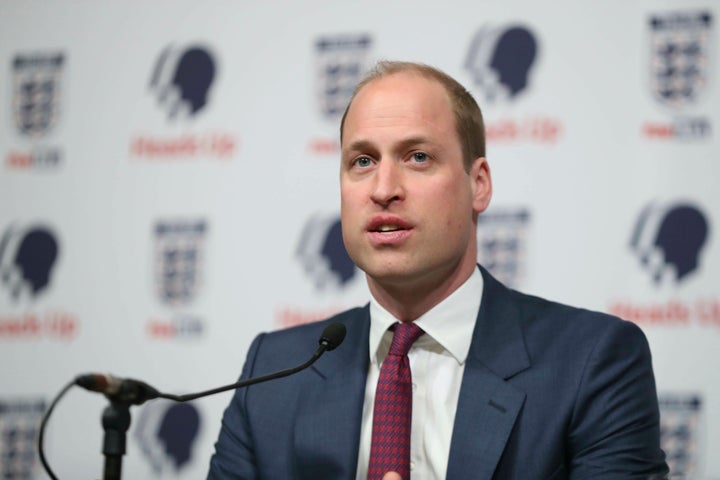 At the Heads Up launch, William acknowledged that football fans have no qualms talking about physical health in the game – "we can spend hours in the pub talking about the injuries holding back our club's top players," he said – but when it comes to discussing mental health, conversation ceases to exist.
"We wouldn't think twice to ask a mate how he was doing after he broke an arm or an ankle," he said. "We wouldn't hesitate to talk about our routine at the gym, or even our need to make it a bit more regular. But when it comes to our mental health, we – and, by we, I mean men in particular – often have nothing to say at all."
Football and mental health are two matters close to the Duke of Cambridge's heart, which is why it's perhaps no surprise that he accused football clubs of failing to support players earlier this year, and warned that the habit of treating people like "financial assets" must change.
"Some of these clubs don't do anything about mental health," he said at the time. "They pick a player up, he plays football, 'no good', move on.
"If we've got to change anything, we've got to change the whole way we look after players."
Watch A Royal Team Talk: Tackling Mental Health on BBC Two on Sunday 19 May at 10.30pm and on iPlayer.
Useful websites and helplines:
Mind, open Monday to Friday, 9am-6pm on 0300 123 3393
Samaritans offers a listening service which is open 24 hours a day, on 116 123 (UK and ROI - this number is FREE to call and will not appear on your phone bill.)
The Mix is a free support service for people under 25. Call 0808 808 4994 or email: help@themix.org.uk
Rethink Mental Illness offers practical help through its advice line which can be reached on 0300 5000 927 (open Monday to Friday 10am-4pm). More info can be found on www.rethink.org.