On October 21, 1966, one of the worst industrial disasters to ever take place in the UK left a small village in south Wales devastated.
Aberfan lost almost an entire generation that morning, when at 9.15am a coal tip from a nearby colliery collapsed, sending 100,000 tonnes of debris sliding downhill and smashing into Pantglas Junior School, as well as a number of houses.
If the slip had struck just a few minutes earlier then the children would not yet have been in school. Just a few hours later and they would have finished early for their half term break.
But as it was, the disaster killed 116 children, most of them between the ages of seven and 10, as well as 28 adults.
Many died on impact, although some of the 144 victims died of suffocation.
A few survivors were pulled from the rubble but no one was recovered alive after 11am that same day.
Because of the sheer volume of the debris which had filled the small school, it took almost a week to recover all the bodies from the site.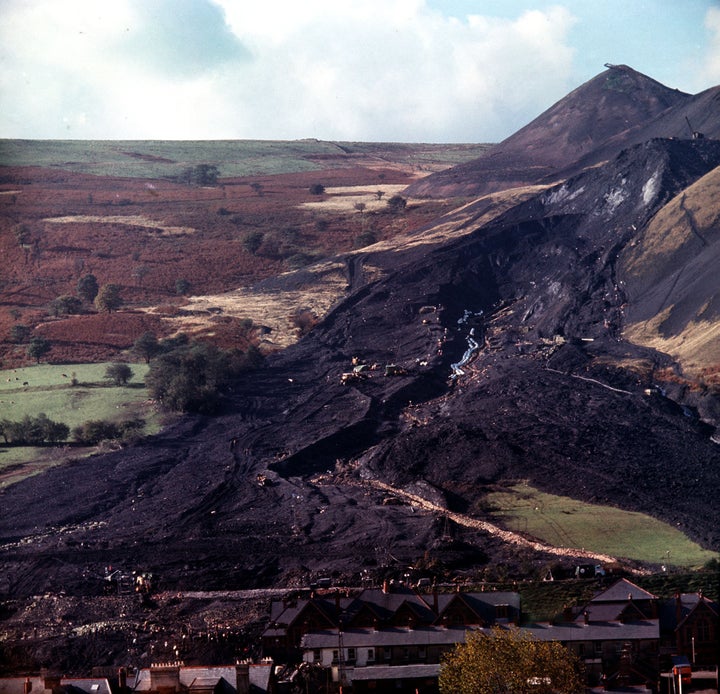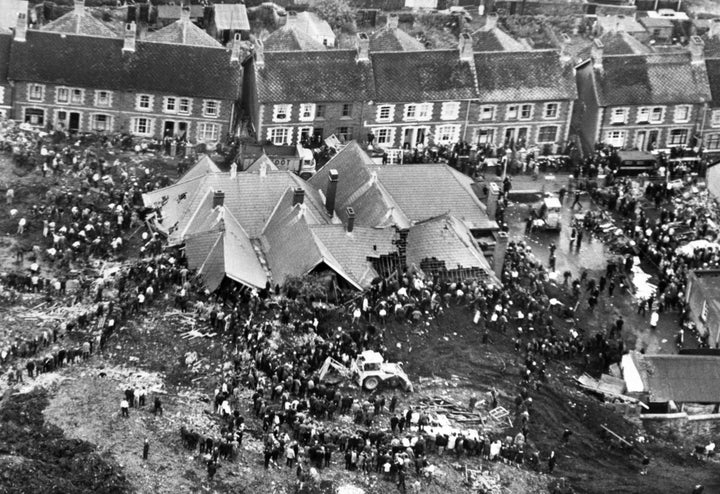 A new documentary is now examining how Aberfan has carried on in the 50 years since the horrifying events that took place on that day.
The Aberfan Young Wives Club, to be broadcast on ITV at 9pm on Wednesday, features the young women of the town who banded together to support each other and their community in the face of tragedy.
It follows the women who came together to form a support group, which they dubbed the "Aberfan Young Wives Club". The group steadily grew in size and organised events, talks and trips, as well as helping each other in their bereavement.
Some of the women are speaking about their experience for the very first time.
Joyce Hughes, whose daughter, Annette, died aged nine, says: "She was one of these girls you've got to push to get ready for school, and I said to her, 'Come on, you're going to miss the bus.' I said, 'Go on now, quick now.' so she was running down the street. She got to the top of the street and she waved.
"And that was the last I saw of her."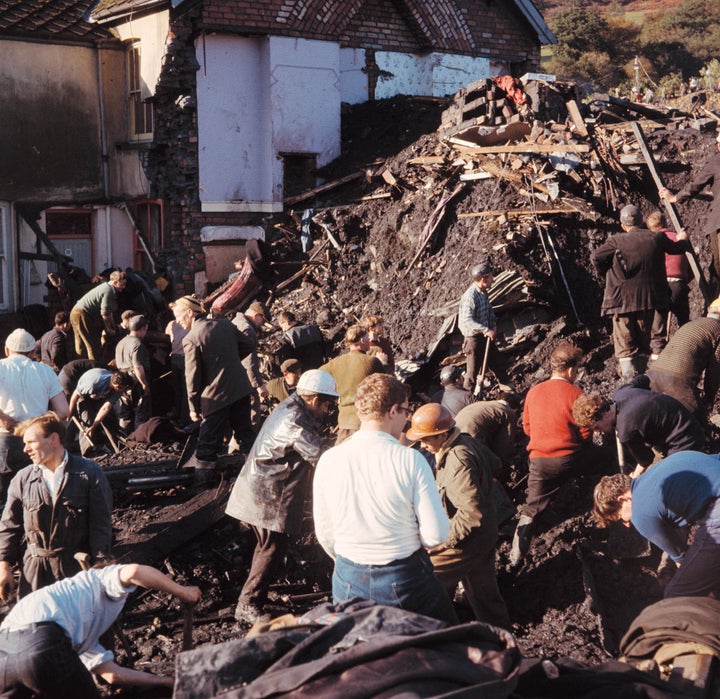 Marilyn Brown, whose daughter Janette, aged ten, died in the disaster, said that there had been rumours that the tip was entirely safe: "[It] had been reported a long time ago, to say that the water was coming down.
"Nothing was done about it, because I think you get a bit blasé about things sometimes… 'Oh, that won't come down, that won't happen.' The chap who worked on the top, he had warned people about it, because he knew all about it."
She described the scene on the day of the disaster.
She said: "My nephew came in, he came running in and he said, 'I think you had better get up the school, something's happened.' I had a pair of old sandals and an old green coat on, I can see it now. And I said, 'What the hell has happened?'
"When I got up to the school it was very, very quiet. A lot of women standing there, very sad, some were crying as well. And then some of the women were up on the rubble by the school, passing bricks to one another. It was unreal."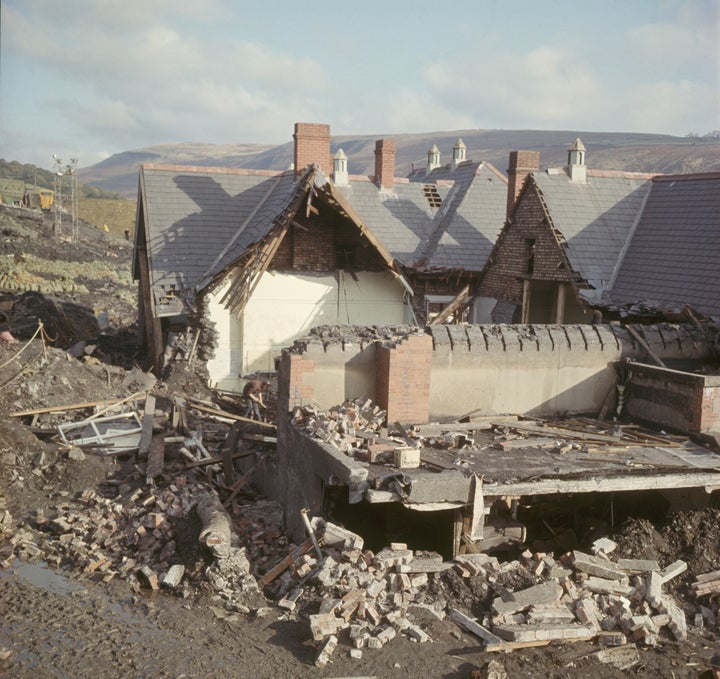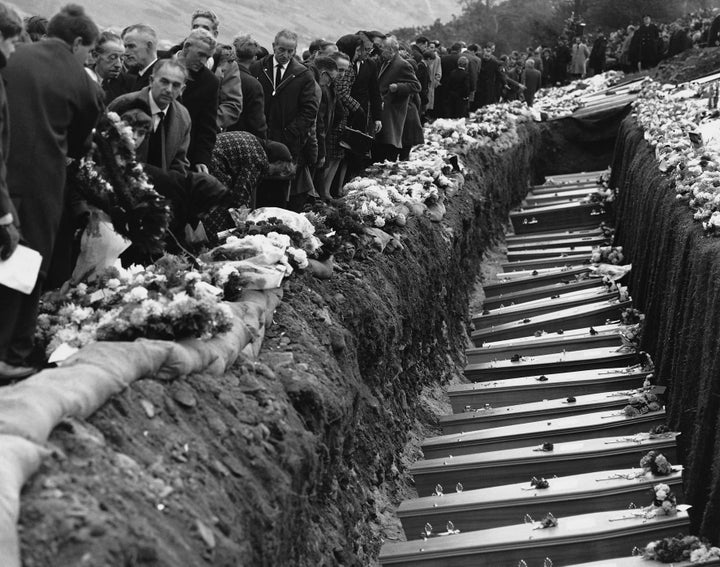 Although half a century has passed, the memories of those lost in the disaster are still held dear by their loved ones.
Brown explained: "I've got photos in every room, you know, and in the night time, sometimes, I've got one by the side of my bed, and I touch it, I say goodnight to it.
"It's always in your mind, isn't it? And when you see my children growing up and doing lovely things and you know, I wonder, what would she be like? And what would she be doing now?"
The Aberfan Young Wives' Club airs on ITV at 9pm on October 12.