We all know it's rude to mention a lady's age, but try telling Susanna Reid that.
The 'Good Morning Britain' host probably isn't going to get a Christmas card from Joanna Lumley this year after she did just that during an interview on Tuesday's show.
During the chat, Susanna, who couldn't believe how absolutely faaaaabulous the pair both looked, asked Joanna what her secret was - whilst also dropping in her age.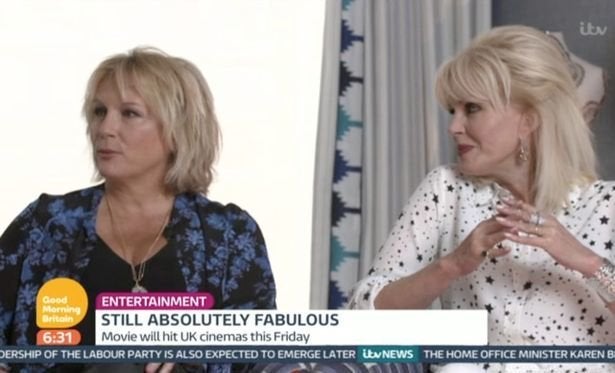 "How do you still look so fabulous?" Susanna asked. "I mean Joanna, you're 70!"
"I love the way you just lowered your voice to say that. Yes, I can still eat on my own," Joanna hit back.
Jennifer then jokingly added: "We ship in a lot of products!"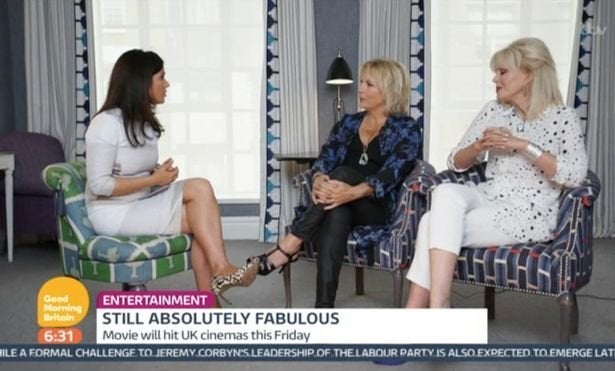 During an interview on 'The Graham Norton Show', she admitted: "It was very awkward at the read through.
"It was just the two of us and she just stared at me. I told my agent I didn't want to do it and she said, 'It's just a pilot, just do it…'"
Jennifer also claimed Joanna "wasn't what I had in mind for Patsy", adding: "I saw her a low-life journalist. But Joanna brought so much more to the role and we had fun inventing the character."
'Absolutely Fabulous: The Movie' opens in cinemas across the Uk this Friday (1 July).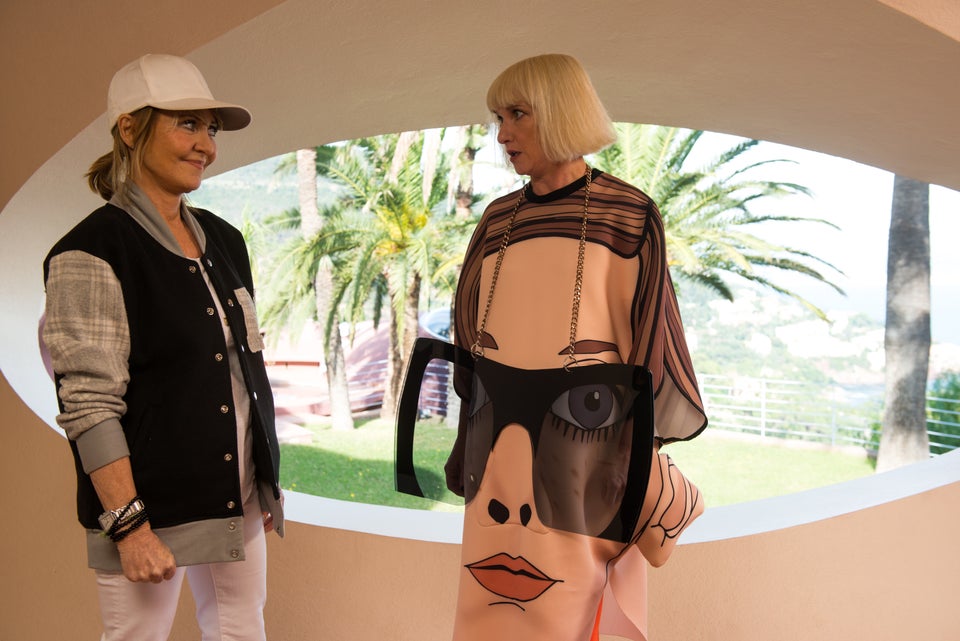 Absolutely Fabulous: The Movie Cameos