At just 21, Adam Peaty made history at the Rio 2016 Olympic games for becoming Britain's first male Olympic swimming champion for 28 years.
He broke the men's 100m breaststroke in a world record time (he swam 100m in just 57.79 seconds), and was the first Team GB athlete to take gold at the Olympics.
His impressive win also bagged him the 'Best Male Swimming Performance' of Rio 2016 by FINA (the International Swimming Organisation).
So how does the Olympic champion, now 22, train his body to keep winning streak? It's all down to his mantra of wanting to leave a legacy.
″I can safely say that no one works as hard as me in the pool as well as in the gym," he told HuffPost UK.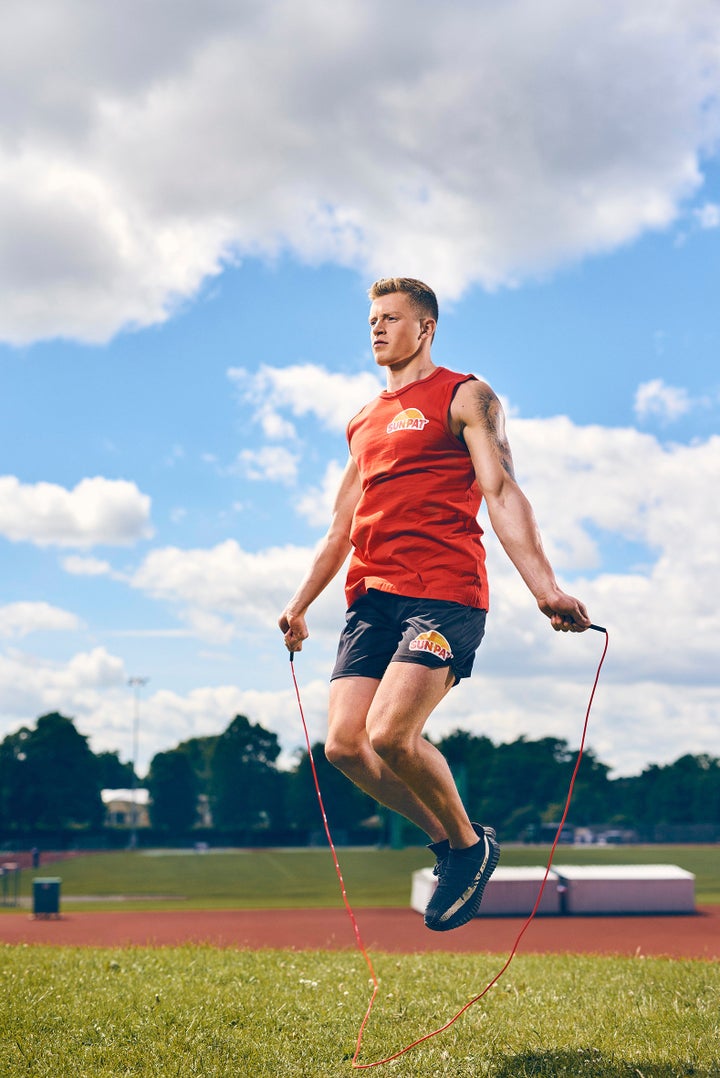 My Journey 🌎
What do you credit to your success in your fitness journey?
"Dedication to training and the day-to-day grind of being an athlete competing.
"I can safely say that no one works as hard as me in the pool as well as in the gym."
What's one of the most memorable moments in your career?
"It has to be winning gold in Rio – it was an unforgettable experience and one I will treasure forever."
Have you ever had a low point where you just wanted to throw the towel in?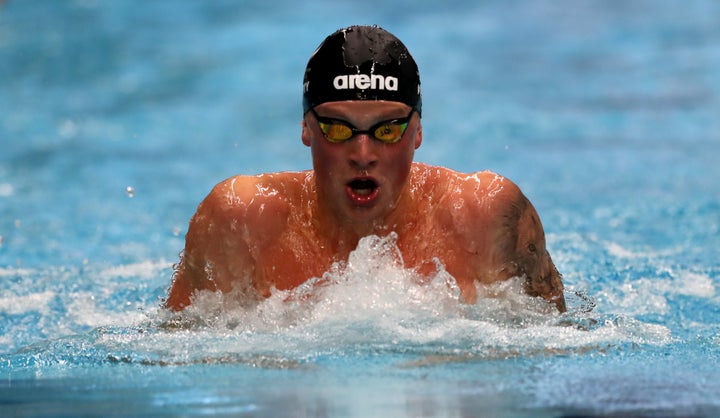 My Training 💪
Talk us through your week in fitness.
"I train from 8-11.30am and then 3.30-6pm every day apart from Wednesday afternoon and Sunday.
"It varies the closer I get to a competition, but this is a normal week. I do a mixture of pool training and weights in the gym."
What's your favourite type of workout and why?
"I like a lot of the sprint training, it's so good for your fitness levels. The short snappy workouts are best for me."
What's your favourite way to spend your rest day?
"Wednesday afternoon and Sunday are my rest days, it tends to alter a little when I am in the height of training ahead of a competition. I relax at home, or go shopping with friends and take my car out for a spin."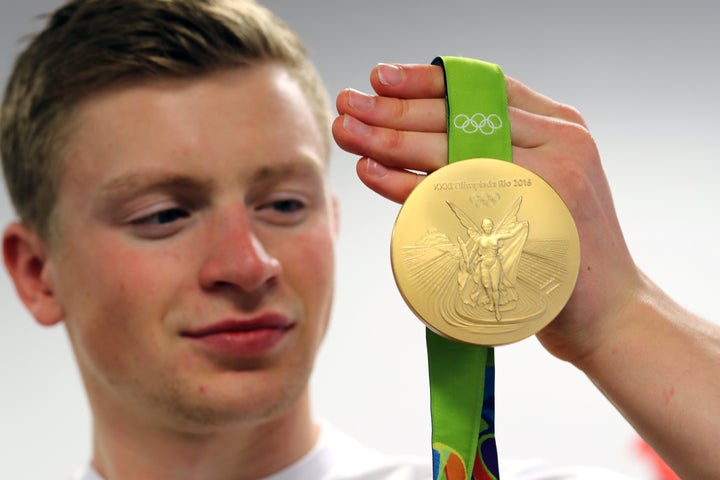 My Food 🍳
What do you eat throughout the week to complement your training schedule?
"During winter training sessions I eat up to 8,000 calories a day to keep me fuelled and help me recover. I like to mix up my proteins to keep things interesting – steak, chicken and fish are all essential. I get a lot of protein from things like Sun-Pat Peanut Butter and scrambled eggs too, and of course lots and lots of vegetables."
What are your pre- and post-workout snacks?
"I eat a lot of protein bars before training to keep me fuelled and post-training to help my muscles recover. I'll sometimes eat cereals bars if I am doing an intense training session."
What's the biggest lesson you've learned about food?
"Just because some foods have a lot of calories in, it doesn't always mean it is bad for you. Foods like cereal bars do have sugar in, but they help maintain energy when I am doing an intense training session.
"I understand protein and carbs much more now and when my body needs them in order to push towards my training goals."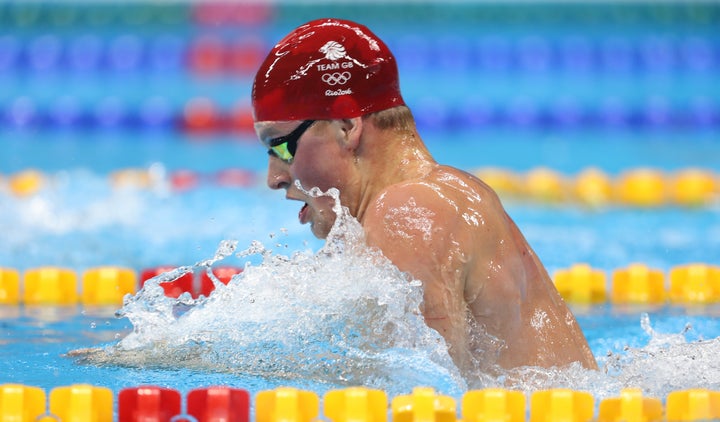 My Motivation 🙌
Do you have a motivational mantra that keeps you going?
"I want to leave a legacy, get world records and be the best at my sport. I want to be able to have a good life for my future family and give them the best shot at life and seize every opportunity."
Do you always have fitness goals you are aiming for?
"I want to be the fastest at my sport. In winter I do a lot of aerobic training from January to March. From April to around this time of year, ahead of the World Championships, I am doing a lot of anaerobic training."
What's your ultimate workout track and why?
"Strobe - Deadmou5 – it's really high energy and gets me pumped up."
Olympic gold Medalist Adam Peaty is working with Sun-Pat Peanut Butter to help get kids active throughout the summer holidays. Sun-Pat will be giving away 10 sports kits every day throughout the summer holidays - to win your pack, and for more ways to keep the kids active this summer, go to http://www.sunpat.co.uk/fuellingfamilies.
'Fit Fix' is a weekly dose of fitspiration from leading athletes and fitness fanatics. Each week we chat to stars about their weekly workouts, the food they eat and what keeps them going.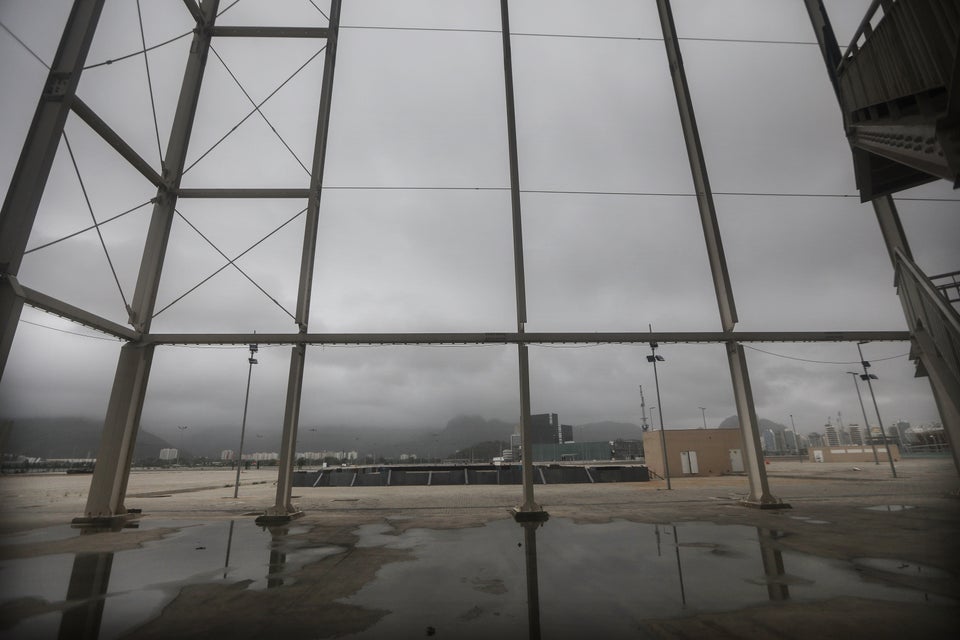 The Rio Olympics Facilities Seven Months On