Four separate adverts claiming IV drips could help prevent or "protect people from" coronavirus have been banned for making misleading medical claims.
Two of the adverts appeared on the websites for nationwide company REVIV and London-based centre The Private Harley Street Clinic. The latter already made headlines during the pandemic for offering private Covid-19 testing.
REVIV's advert read: "Help protect and prevent against the new strand of virus (known as the coronavirus) with a REVIV Megaboost IV Therapy containing a high dose of vitamin C."
Meanwhile, customers could access details of an IV drip sold at The Private Harley Street Clinic via a menu page titled: "Coronavirus, protecting you and your family from the coronavirus infection."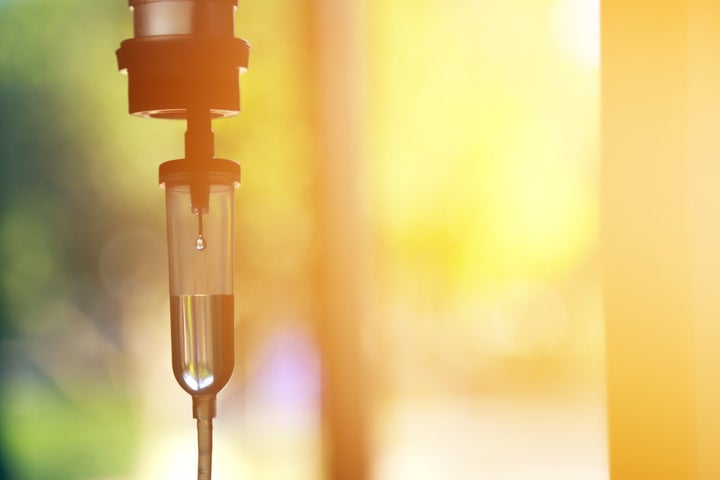 Two further adverts for IV drips in relation to coronavirus were posted from the Instagram accounts of Cosmetic Medical Advice UK employees.
The first featured an image of Dr Rita Rakus receiving an IV drip, with the text "Dr Rita having her super immune system booster drip at the clinic." The second post, an Instagram story from cosmetic doctor @dr_galyna, also suggested IV drips could boost immunity.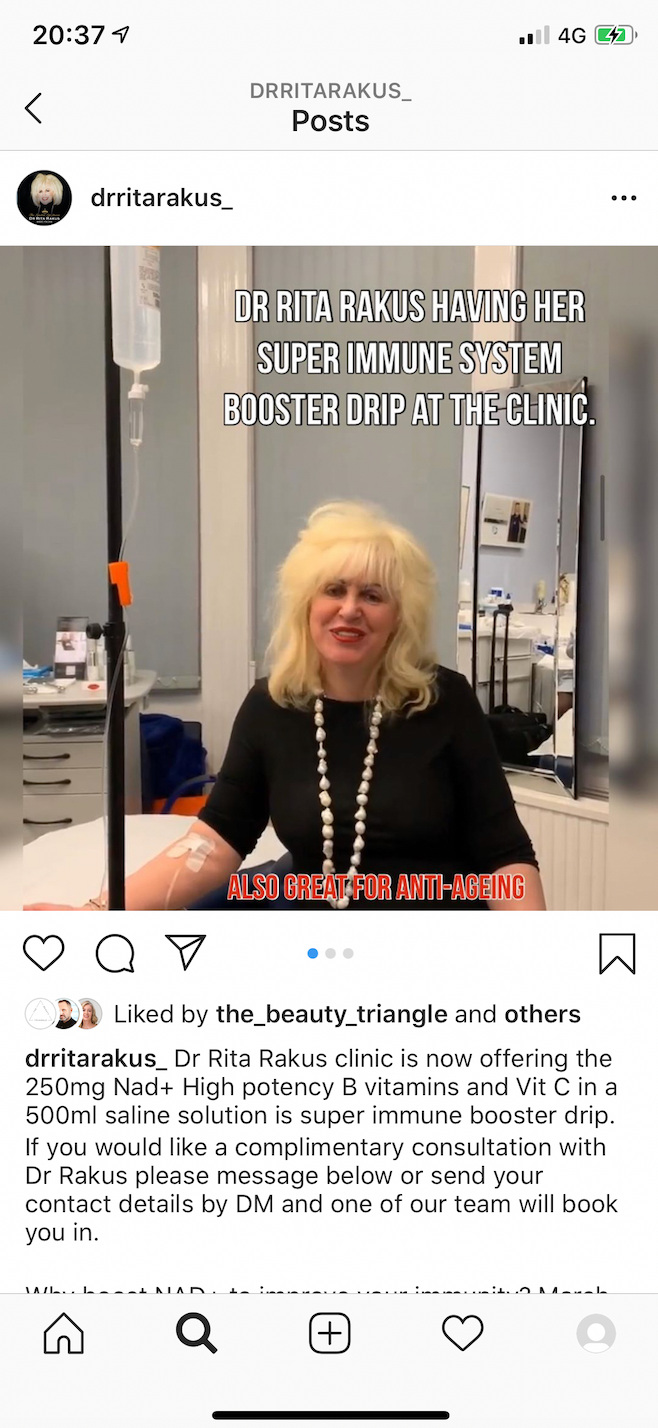 The Advertising Standards Authority (ASA) banned the ads for making "unlicensed medicinal claims". It said these investigations were fast-tracked as part of its focus on "prioritising and tackling ads that exploit health-related anxieties during the crisis".
In response to the ASA's ruling, The Private Harley Street Clinic said the ad stated the IV drip "might play a part in boosting the immune system", which they claimed "was important if and when someone became infected with coronavirus/Covid-19". They did not believe the ad stated that the IV drip would prevent people from catching the virus.
A spokesperson from REVIV said the post in question was "written in response to customer queries about vitamin C, and it was intended to be purely educational". However, they acknowledged it referenced their drip and could be seen as an advert, so subsequently removed the post from their website.
Cosmetic Medical Advice UK Ltd and Dr Rita Rakus Clinic said they had removed all posts about their IV drips from their advertising. They said they had not intended to claim that the IV drips could prevent people from catching coronavirus/Covid-19 or have any direct medicinal effect.
The rulings come amid growing concern about the spread of misinformation in relation to coronavirus. Following criticism on the issue, Facebook introduced a new tool to redirect users who have engaged with misinformation to the World Health Organisation's website.