More than 80% of people living in urban areas that monitor air pollution are exposed to air that is too polluted, in what campaigners and the WHO called "a public health crisis" that is "wreaking havoc on human health".
Oxford, Leeds and Glasgow were also singled out as suffering from pollution linked to respiratory and cardiovascular-related illnesses.
'Ambient' air pollution, made up of small particles in the air, is said to cause more than three million premature deaths around the world each year.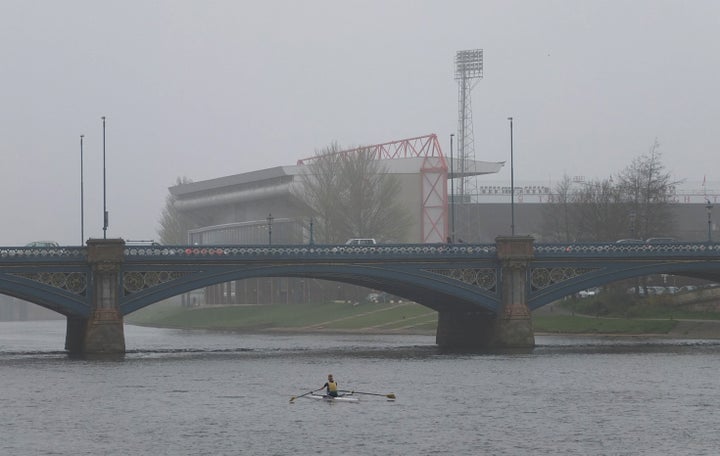 Eleven urban areas in the UK breach the recommended levels for PM pollution, a measure of the concentration of particles in the air.
The 11 areas exceed the safe level of 20 micrograms per cubic metre, with Port Talbot in Wales, with a reading of 25 micrograms in 2013.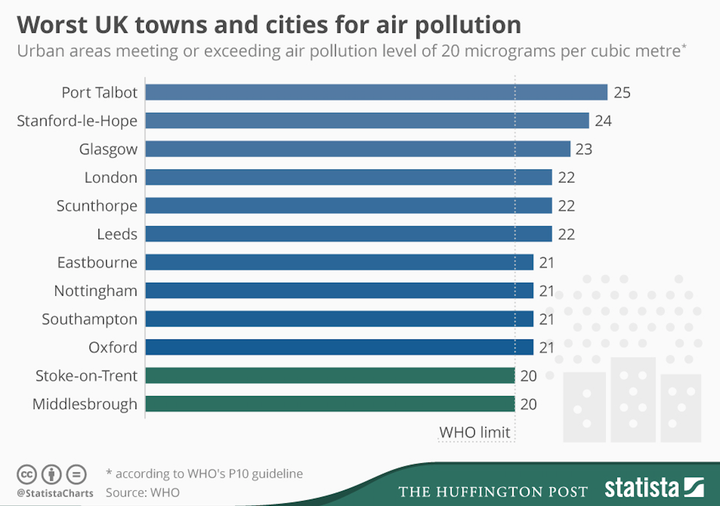 Global urban air pollution levels increased by 8% between 2008 and 2013, the report says, despite improvements in some areas.
Over 40 UK towns and cities breached the safe limit for another measure called PM
Jenny Bates, a Friends of the Earth air pollution campaigner, said: "This is yet another report which shows the air we breathe is unsafe. With 40,000 early deaths a year in the UK from air pollution, what more will it take for our political leaders to act?"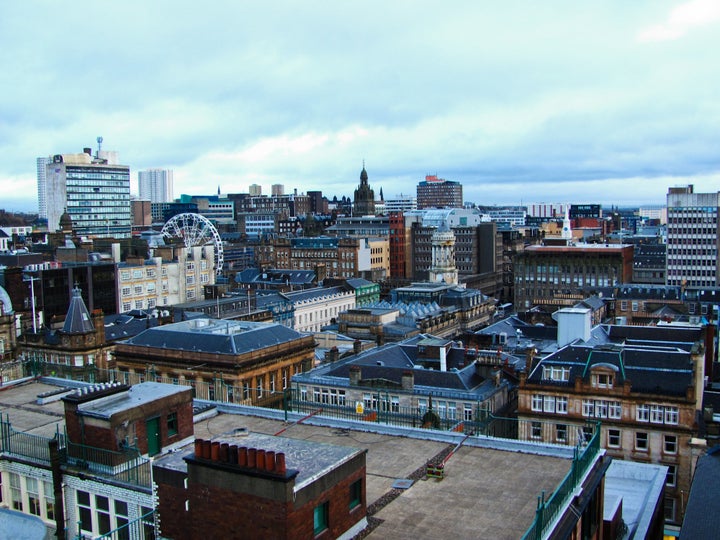 "This is a public health crisis. It's time it was treated that way. We need fewer and cleaner vehicles with a Clean Air Zone in every city and large town – and politicians must urgently introduce a diesel scrappage scheme to get the worst polluting vehicles off our roads, as well as more investment in alternatives to driving.'
"Urban air pollution continues to rise at an alarming rate, wreaking havoc on human health," said Dr Maria Neira, a WHO Director.
"At the same time, awareness is rising and more cities are monitoring their air quality. When air quality improves, global respiratory and cardiovascular-related illnesses decrease."
Of the towns and cities which breached the PMmeasure, Glasgow was the worst:
Related