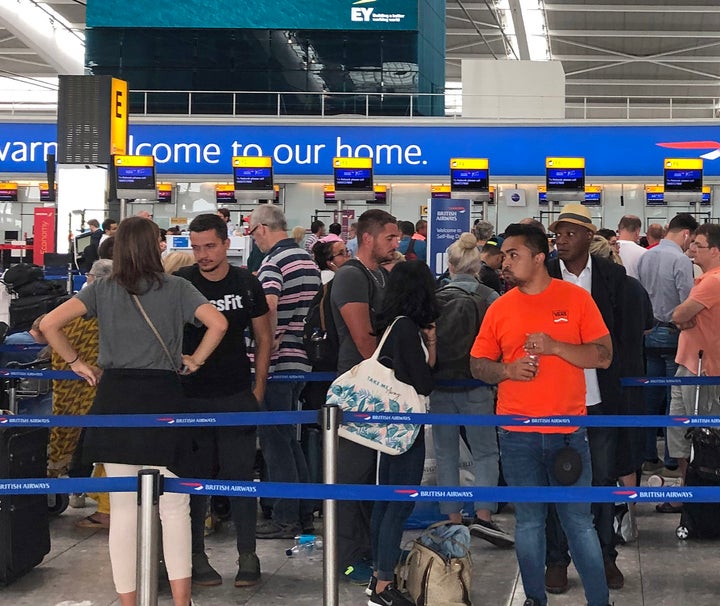 A technical problem with the UK's air traffic control system caused flight delays on Thursday.
National Air Traffic Services (Nats) said its systems at the Swanwick control centre near Southampton were affected but the issues were resolved after around three hours.
Swanwick looks after much of the air traffic flying over England.
At around 14.20 BST there was an average departure delay of 51 minutes at London Gatwick Airport and 30 minutes at Heathrow Airport, according to the Flightradar24 website.
Both Heathrow and Gatwick earlier asked passengers to check with airlines before travelling due to heatwave-related issues across Europe.
British Airways said severe thunderstorms had caused "significant delays and cancellations to our operation in and out of London".