The brothers joined the Channel 4 soap as twins Marco and Jacob earlier this year, as part of a storyline that saw them scheming to ruin the career of dance teacher Trish, played by Denise Welch.
In recent weeks, several scenes featuring AJ and Curtis have gone viral on social media, with many criticising the quality of their acting:
In a new interview with OK!, Curtis admitted he wasn't aware his scenes had come under fire from viewers, insisting: "Up to this moment I felt absolutely nothing about it because I hadn't realised anybody had said anything.
"We always get that, we always get different things and for me it's always about positivity."
AJ then added: "I've learned to go for the positives and not the negatives.
"If someone's got constructive criticism, 100 per cent that's great, but if it's just negativity then it's not something I'm going to waste my energy and time on that."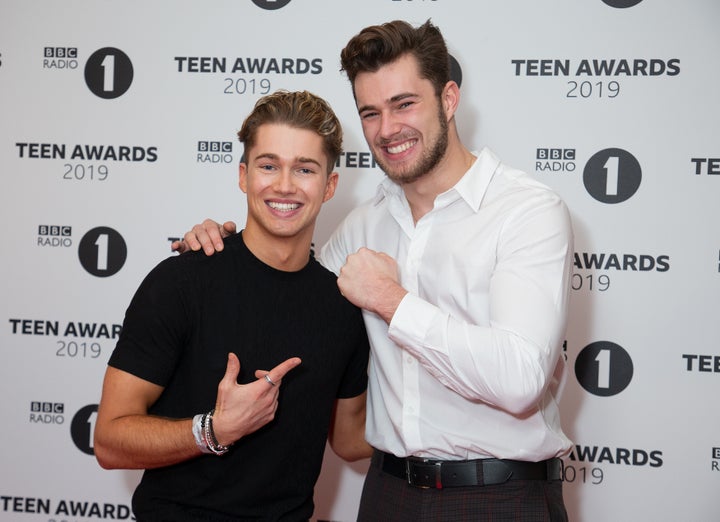 "It meant you do have to do that leap, and for me it's not a risk, it's something I'm passionate about," AJ said at the time.
Like his brother, Curtis is also a trained dancer, and served as a professional on the Irish version of Strictly, before appearing on the fifth series of Love Island in 2019.