Alexei Navalny, Russia's most prominent opposition figure, has been hospitalised amid concerns he may have been poisoned.
While the official explanation is that he suffered an allergic reaction, one of his doctors said it appeared to be "the result of harmful effects of undefined chemical substances".
His life is not thought to be in danger, but the news has raised alarm among many of his supporters in Russia, who remember the assassination of opposition politician Boris Nemtsov outside the Kremlin in 2015.
Here's what we know so far about Navalny, and what has happened to him.
Who is Alexei Navalny?
Navalny has faced numerous criminal charges in the past that are widely viewed as attempts by the Kremlin to sideline him.
He rose to prominence thanks to his investigations into official corruption and spearheaded major anti-government protests which have attracted Russians from across the political spectrum.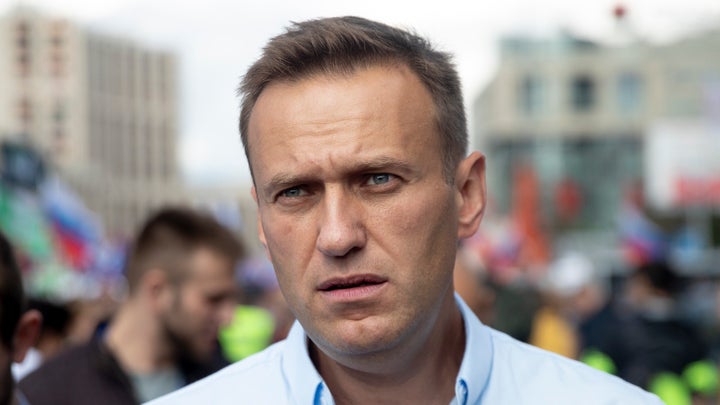 He has repeatedly been arrested, jailed, been banned from leaving Russia and put under house arrest.
In November, the European Court of Human Rights ruled that arrests of Navalny by Russian authorities were politically driven.
The European court found authorities violated his rights in arrests from 2012 to 2014, and that two of them were expressly aimed at "suppressing political pluralism".
It ordered Russia to pay Navalny 63,000 euro in damages, and to fix legislation to "take due regard of the fundamental importance of the right to peaceful assembly".
The Kremlin dismisses Navalny as a troublemaker with no political backing.
Why was he in prison?
He was serving a 30-day sentence after being arrested last week for calling people to attend an anti-government protest on Saturday outside the mayor's office.
The protest was sparked by the rejection of several opposition candidates from the ballot for this autumn's Moscow city council elections.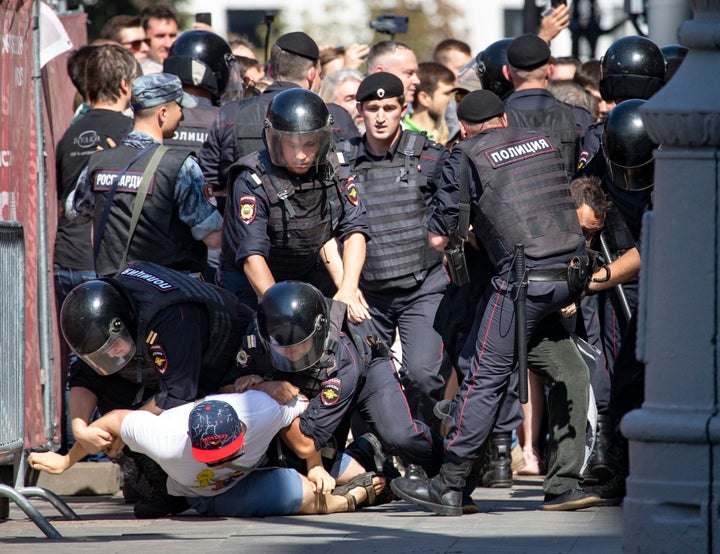 In a short video on social media, Navalny said he was seized by police outside his home on Wednesday as he went out for a run and to buy flowers for his wife's birthday.
His lawyer later said he had been charged with organising an unauthorised gathering. He was sentenced on Wednesday.
The protest went ahead anyway but there was a large police crackdown. A Russian group that monitors police arrests said nearly 1,400 people were detained, the largest number of detentions at a rally in the Russian capital this decade.
What happened to Navalny?
He has been admitted to hospital after suffering a serious allergic attack while in detention, his spokeswoman said.
Kira Yarmysh said the 43-year-old was taken from the capital's detention facility to a hospital on Sunday morning.
Yarmysh said Navalny, who did not previously have any allergies, arrived at the hospital with severe facial swelling and red rashes on his skin.
He later added that he is in a "satisfactory condition" in the hospital.
Navalny ally Leonid Volkov tweeted on Sunday about what he described as "anti-sanitary conditions" at the jail.
Has he been poisoned?
His lawyer, Olga Mikhailova, wrote on Facebook on Sunday evening that doctors did not know what was wrong with her client, but that she deemed his symptoms strange given that he had never suffered from allergies in the past.
A doctor, who has been Navalny's physician for several years, has said he may have been poisoned.
Anastasiya Vasilyeva, who saw the opposition leader in hospital, said that swelling and a rash on his face could be consistent with chemical poisoning.
Vasilyeva said that hospital officials who previously diagnosed Navalny with an allergic reaction refused to run the necessary tests on him.