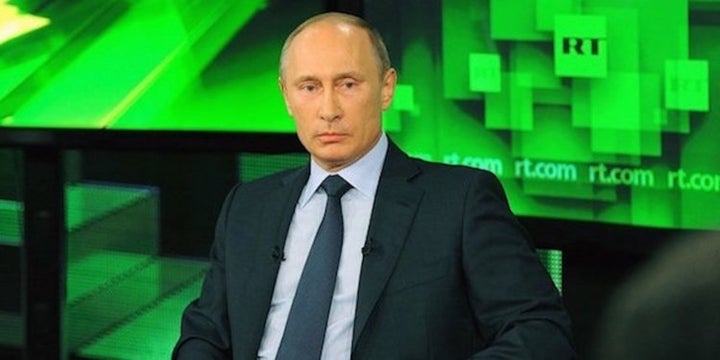 Ofcom has fined the Russian-backed news channel RT £200,000 for failure to comply with UK broadcasting rules.
The watchdog announced in December that current affairs shows on the channel, including one hosted by former MP George Galloway, broke its impartiality rules over a six-week period in 2018.
Some of the shows aired after Sergei Skripal and his daughter Yulia were poisoned by the deadly military-grade nerve agent, Novichok, in March sought to deflect blame away from Russia.
In a statement, Ofcom said on Friday: "Our investigation found that RT failed to preserve due impartiality in seven news and current affairs programmes between 17 March and 26 April 2018.
"Taken together, these breaches represented serious and repeated failures of compliance with our rules. We were particularly concerned by the frequency of RT's rule-breaking over a relatively short period of time."
The network said in January it would seek a Judicial Review of the findings, a process undertaken by the High Court that examines decisions made by public bodies.
When defending against the charges of impartiality, RT has said it should not be seen as impartial because its viewers know it is "avowedly Russian".
Critics of the network say it repeatedly takes a pro-Russian and anti-western viewpoint and that conspiracy theorists are frequently invited on air.
In the aftermath of the Skripal poisoning, RT and numerous other Kremlin-backed media channels were responsible for broadcasting tens of different explanations for who could have been responsible, other than the main suspect, Russia.
RT has argued these alternative viewpoints, no matter how far from factual they may be, are crucial for "informed debate".