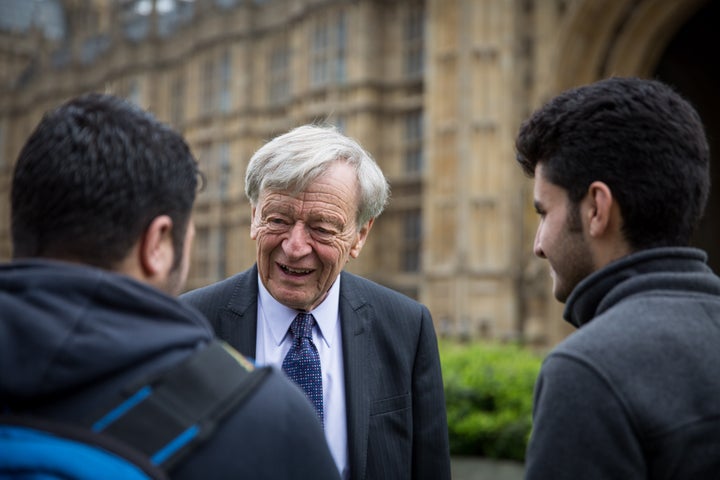 Alf Dubs was aged just six when he was rescued from Nazi-occupied Czechoslovakia in 1939 and brought to the UK under the 'Kindertransport'.
Today, the 83-year-old, a former Labour MP and now a peer in the House of Lords, is leading the campaign to replicate the principle - forcing the Government to accept 3,000 lone refugee children marooned in Europe.
As part of a rare "anti-Tory" majority in the House of Lords that has defeated the Government on tax credits and housing reform, Lord Dubs has been in a thorn in the side of this Tory government. The Huffington Post UK talked to him about politics and life.
On not accepting refugees: "I think it will be shameful."
The Government is willing to take 20,000 children displaced by the biggest refugee crisis since the Second World War, but only from camps in the Middle East. But Lord Dubs is adamant the UK should accept unaccompanied children, including large numbers of orphans, struggling in Europe. He said:
"It'll be a very sad moment (if the UK doesn't). I think it will be shameful because to have an issue that is so large in terms of the world and Europe, and our willingness to make a small contribution to that. The 20,000 we are taking over five years is tiny compared to a million in Germany. In the future, we will look back on this and say we went through a very bad period."
On memories of leaving
Czechoslovakia: "Tearing the picture of the Czech President out of my school book."
In 1939, he arrived in London on a Kindertransport train from Prague. But his memories of Eastern Europe remain strong.
"If one has a dramatic change in one's life early on, what happens before is fixed in one's memory. The fact I had a dramatic change age six meant that at seven I was thinking back. Things are more vivid in my memory. Things like tearing the picture of the Czech President out of my school book and sticking in the picture of Hitler."
On the moment his father stopped being a pacifist: "He gave me a box of tin soldiers."
His father, who died shortly after arriving in Britain when Lord Dubs was seven, fought in Austro-Hungarian Army in the First World War, and was part of the Christmas truce on the Western front.
"He swapped cigars with a British officer. Since then, as a child, I was not allowed to have toy guns or tanks or so on. Then, when the war started, just before he died, he gave me a box of tin soldiers. I think that was a symbol of his despair."
On the House of Lords: "For most people here, ambition is behind us."
The Lords no longer boasts a natural Tory majority, explaining how the upper chamber has managed to inflict a series of defeats on the Government. Dubs himself has forced a Government review of "iceberg" basement developments.
"I think we should be elected. It should have a greater level of independence, even if elected, from the day-to-day politics of the Commons.

"For most people here, ambition is behind us rather than ahead of us - there's nothing we want from the whips or the system.

"The most difficult politicians to deal with are unambitious politicians. Ambitious politicians are easy, you can manipulate them. We've done our stuff in the past."
On keeping the Government's feet to the fire in his 80s: "I'm a fruit junkie."
The Lords is often mocked as a sleepy place, with some peers literally nodding off. But Dubs is among a band of elder statesmen and women being as much as a nuisance to David Cameron as the official Opposition in the Commons.
"I go to the gym. Most days would be bit of an exaggeration. I do go to the Lake District a lot, and do hill walking. I even play tennis, badly. It's a very unfit place, Parliament. Anything you can do to keep healthy (reaches for a grape). I'm a fruit junkie, other people smoke cigarettes."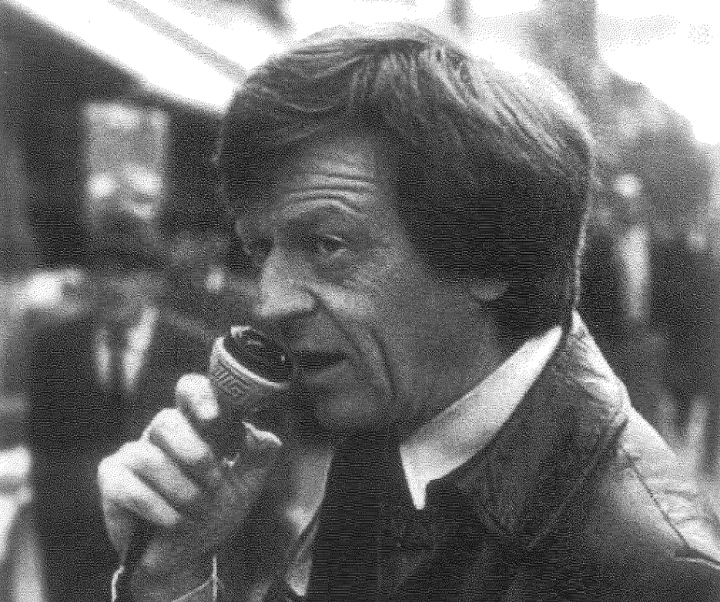 On the Labour Party: "We've got to have a single-minded will to win."
Dubs has witnessed the highs and lows of the Labour Party. Elected as MP for Battersea in 1979 at the start of the wilderness years, he lost his seat in 1987, and became a Labour peer in 1994 - the same year Tony Blair became leader.
"Why don't you ask people who have more experience than I have?

"We've gone through a bad phase since we lost the 2010 election, and we haven't quite managed to align ourselves with the public.

"What we've got to have is an single-minded will to win. If the public think we're spending our time arguing among ourselves, that doesn't show there's any will to win. They'll go somewhere else.

"Frankly, and I have been critical of them in the past, the worst Labour government is still immeasurably better than the best Tory government."
On the Conservative Government: "This Government is worse than Thatcher's."
Despite the in-fighting, Dubs thinks Labour can win in 2020 - though the "odds are set to be against us".
"For heaven's sake, the Government is making enough of a mess of things. Not just refugees but issue after issue. The level of incompetence is unbelievable.

"Although Thatcher had a reputation of being pretty awful in her policies, actually this Government is worse. They are managing to hide the fact, partly because of the coalition.

"They are trying to get away with issues Thatcher wouldn't have touched. Housing, trade unions. Thatcher wouldn't have done any of that."
On immigration: a "sensible government" could allay fears
Prague-born, Dubs understands why some people worry about immigration. Critics of his refugee plan make the case about over-crowding.
"When things change a great deal, and the whole community becomes different, I do understand why people are concerned. In our hearts a lot of us are quite conservative with a small 'c', and big changes matter. People are worried about the speed that it is happening.

"The problem with it is the benefit to the country of migration - the young workforce, skills - are not evenly spread. In some communities, there will be more pressure on housing and schools and so on.

"The skill of a sensible government in Britain would be to ensure that the communities that are under most pressure share the benefits of immigration, such as increased GDP.

"That hasn't happened sufficiently so when people have come in there's more money for housing. It's gone in parallel with less money for housing."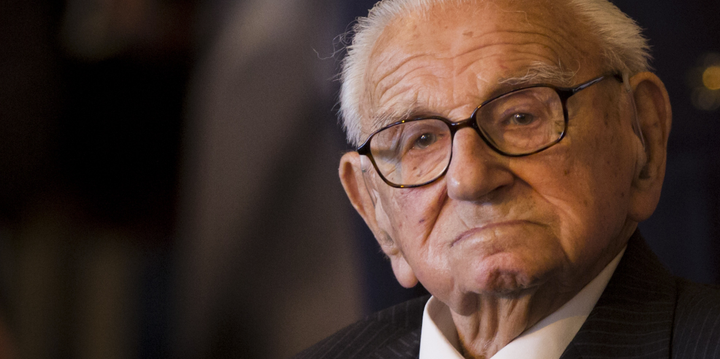 On Sir Nicholas Winton: "If you meet the guy who saved your life, you're going to feel quite sympathetic to them."
Lord Dubs owes his life to Nicholas Winton, the young Londoner who organised trains to carry 669 children, most of them Jewish, from Czechoslovakia on the eve of the Second World War. It was later known as the Czech Kindertransport. Sir Nicholas died last year, aged 106.
"I often think about him.

"I knew I'd come on the Kindertransport, but I didn't know anything about him until many many years later. I met him at many television events, and got to know him pretty well.

"Look, if you meet the guy who saved your life, you're going to feel quite sympathetic to them.

"He was a great conversationalist, he loved talking politics. He'd stood for the Labour Party for Maidenhead district council in 1954, 1955. He didn't win - Maidenhead is as Tory then as it is now. He'd written about how he'd helped children from the Nazis come to Britain - but nobody really picked that up until a lot later.

"He knew a lot of famous people in the Labour Party - Nye Bevan, George Strauss, people like that. He thought Tony Blair was a bit right-wing.

"I do miss him a lot."
On living in Cumbria: "It's absolute heaven."
Lord Dubs' main home is a cottage in the Lake District in Cumbria, which has been hit by flooding.
"Cumbria is absolute heaven. It's total escape. A 1,000 feet up a mountain, and the problems of the world feel small. Tiny. 2,000 feet. What problems?"
Related