By 2035 all vehicles sold in Europe will be electric, at least that's the prediction made by the major Dutch bank ING.
The report predicts a huge increase in the adoption of electric vehicles, potentially overtaking many country's own regulations which promise to cut out the sale of petrol and diesel cars.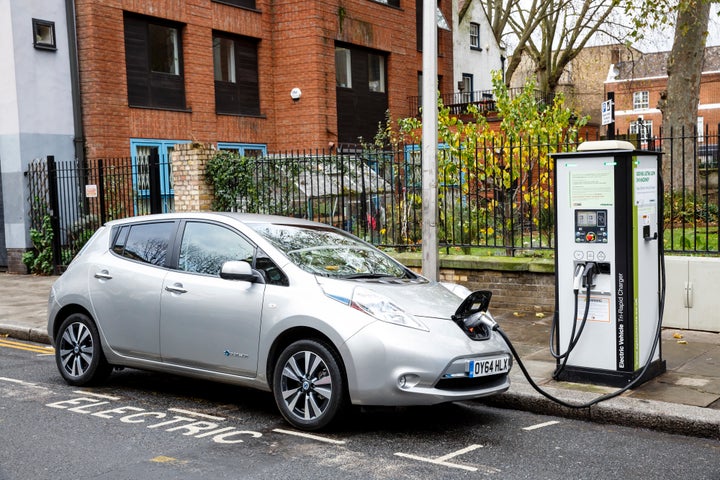 While this is fantastic news for the environment, ING's report points out that it could potentially have a major impact on the European car industry.
According to ING, America and Japan are well ahead of Europe when it comes to electric car technologies including the development of batteries.
With companies like Tesla already leading the way, the Dutch bank warns that unless European manufacturers pick up the pace of their R&D into the technology they could be left behind.
It goes on to warn about the potential effects on manufacturing as well. Electric cars require a lot of advanced materials, but constructing an electric motor is actually far less complicated than building a conventional combustion engine.
In fact much of the manufacturing process can be handed over to automated machines.
It's these differences in manufacturing that also explain how Tesla is able to make such bold claims about how quickly it can ramp up production of its brand-new Model 3 car.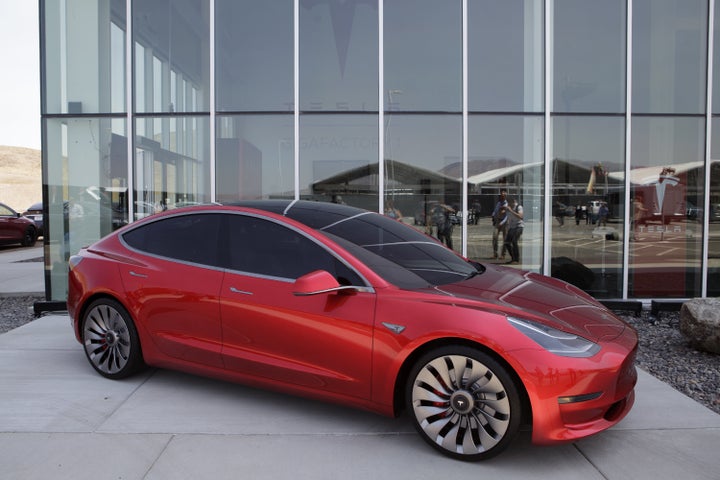 The main catalyst for the rise in popularity though will be a huge reduction in price.
According to ING's report electric cars will start to become the 'rational choice' for consumers between 2017-2024 as economies of scale allow the cost of components to drop considerably.
Of course electric cars aren't without their limitations. At the moment the two biggest limitations are range and charging speed.
Tesla has arguably led the charge in these areas by both selling a car with over 350 miles of charge and then offering up its 'Supercharger' network that can charge its vehicles to over 70 per cent in 30 minutes.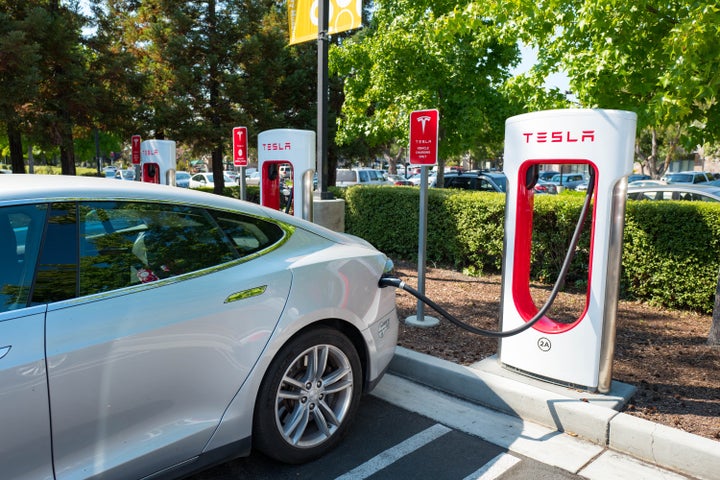 Despite that though, the majority of other manufacturers are still playing catch up in both of these areas.
ING don't appear to be worried however, it suggests that the charging barrier will be broken by around 2018 and that cars with a competitive range will start appearing around the 2020 mark.
So there you have it, if you weren't yet convinced that combustion engines are on their way out, this report might go some way to achieving that.