Former BNP member and far-right activist Jack Buckby appeared on Channel 4 News last night and launched into a rant so shocking the gasps of the production crew were audible.
Buckby laid into Syrian refugees and told Ntumy to "put your money where your mouth is".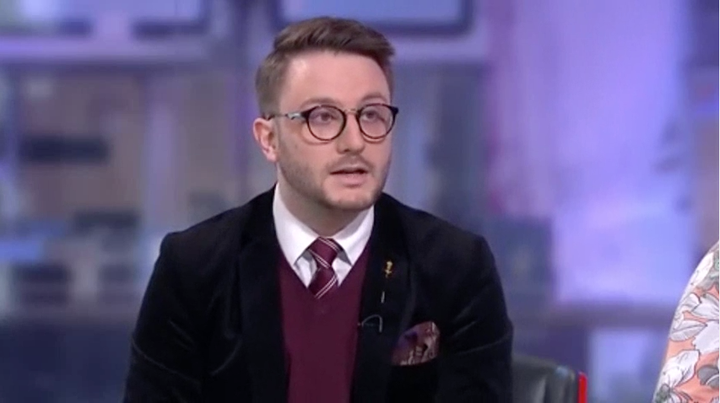 Branding a refugee application form, he added: "Take one home, take in a Syrian refugee. I hope you don't get raped."
Gasps could be heard off-camera and a male voice exclaimed: "Oh my God!"
He works as a press officer for 'Liberty GB' - a party whose main aim is "halting the Islamisation of Britain".
The full exchange went as follows.
Related