And as if that wasn't enough, it's all for a good cause.
On Friday, the 49-year-old released her debut single, a cover of the Judy Garland staple Over The Rainbow, with money raised from the track going to NHS Charities Together, which helps staff members working on the front line in the coronavirus pandemic.
The release also coincides with a new rainbow t-shirt being sold at M&S, which is also raising money for the same cause.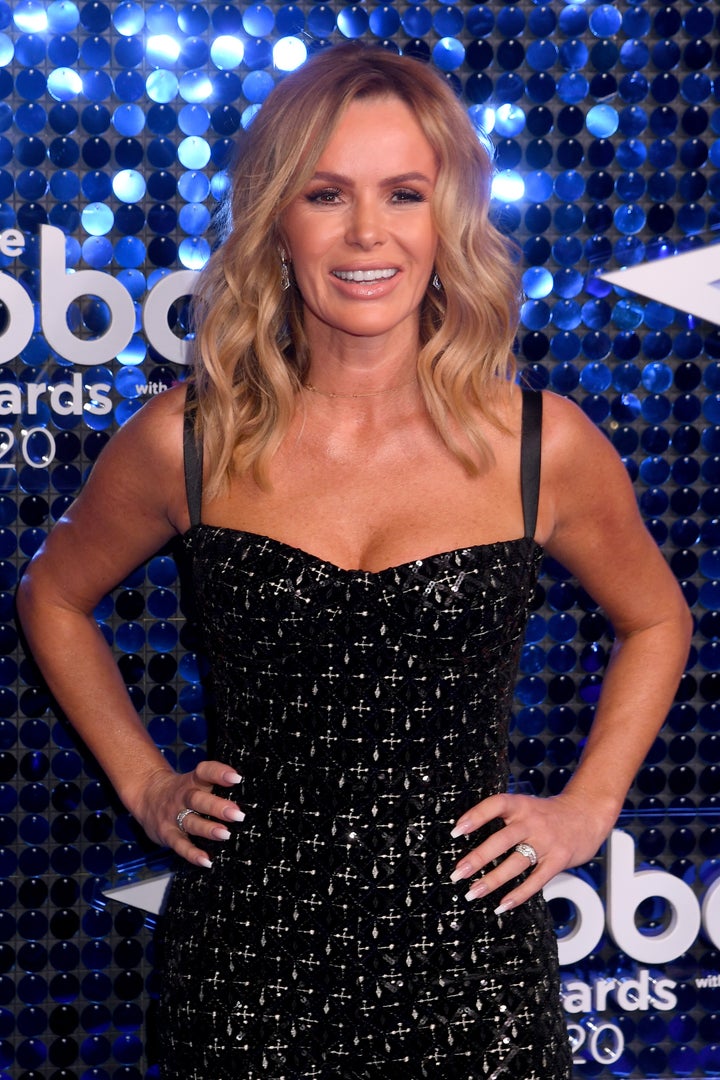 Amanda said: "Life has taken a really funny turn but one thing that I think has become really clear is that we are all in this together. And more than ever, we've reconnected with love and hope during this time.
"This campaign and the NHS mean a lot to me because, as I'm sure you've read over the years, they've saved my life. They've saved my sister's life after she was in a car accident. And, of course, our son Theo was born sleeping at an NHS hospital where all the staff were utterly extraordinary and treated us with so much empathy and love.
"So, I feel like I owe them so much. I feel like we all owe them a debt now and of course for the future to come."
Revealing she actually recorded the cover last year, she continued: "It's a song I used to sing as a girl with my nan and grandad and one I love to sing with my daughters, Lexi and Hollie.
"When Marks & Spencer and I were chatting last week we remembered this song and lyrically it feels more relevant now than ever."
Over The Rainbow will be featured on Amanda's debut album, which she said during her Heart radio show is now "on hold" due to the current crisis.
"My album was going to be released just before all of this happened, so it's all on hold," she told co-host Jamie Theakston. "And this was not going to be the first single, so it feels very interesting.
"It's a completely different way to go but it's for charity so we're looking at it in a different way now, it's not for me… it's for the NHS because I owe them everything, I owe them my life."
It's a fitting song to be released in the current climate, when the rainbow has become a symbol of hope for many people around the world.
Take a listen to Amanda's version of Over The Rainbow below: