Amazon's Echo Spot can go anywhere in your house, but where it'll probably feel most at home is on your bedside table operating as your alarm clock for the 21st Century.
The tiny smart speaker, first unveiled months ago in the US, is now finally heading the UK and will be available later this month.
With a circular display that can show a variety of clock faces, this miniature version of the Echo looks like it was built from the start to be the first thing you see in the morning.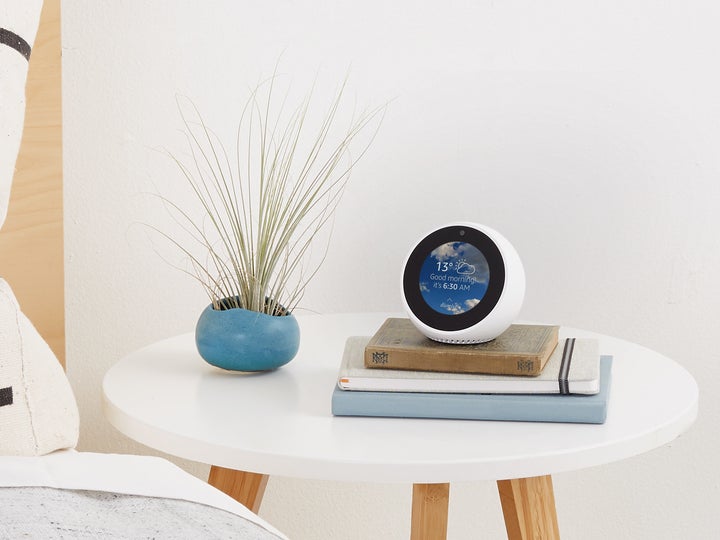 Just like its siblings, the Spot has Amazon's personal-assistant Alexa built-in.
That means you can ask it to give you a summary of the morning's news, set alarms, play radio stations or read audiobooks.
If that doesn't convince you then just like the other Echo speakers you can connect it to smart lighting systems and even the Nest and Hive smart heating systems.
Imagine getting into bed and then telling Alexa to turn down the lights, change the temperature in the house and then set an alarm for the following morning.
Waking up you can then ask it to give you a Flash Briefing, giving you the weather for the day as well as the news headlines. Finally, because it knows where you work, it can even tell you how bad the traffic is going to be on your commute.
It's an enticing proposition and in many ways, it highlights how actually Alexa might be more useful in the bedroom than anywhere else in the house.
Not only is it wonderfully lazy, but it also removes the temptation of our phones being the first and last thing we look at each day (how many of us use our phones as an alarm.)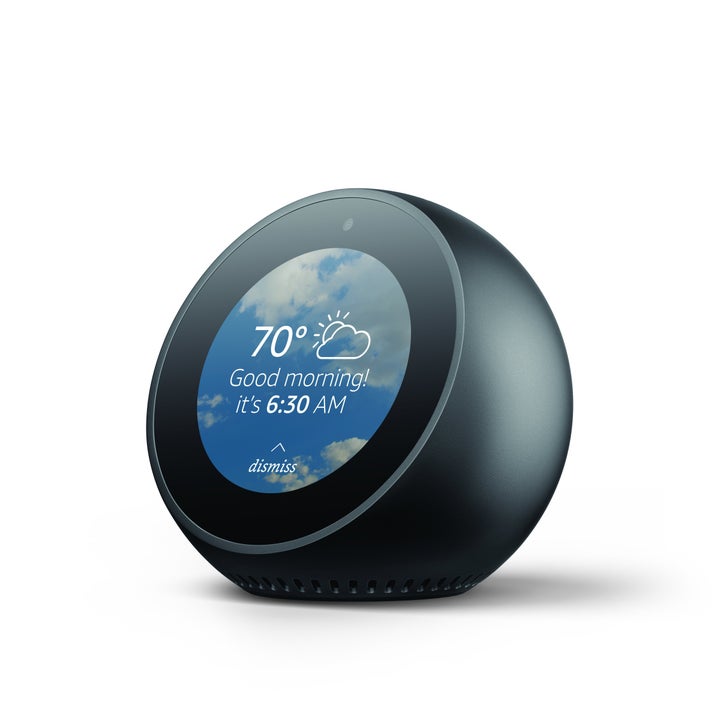 Of course it begs a bigger question, which is how comfortable do you feel having a always-listening device in your bedroom. In addition to that the Echo Spot also has a tiny camera on the front, allowing for video calls between other Echo Spots and Echo Show speakers.
Now of course you can disable both of these but does it feel like it requires a leap of faith?