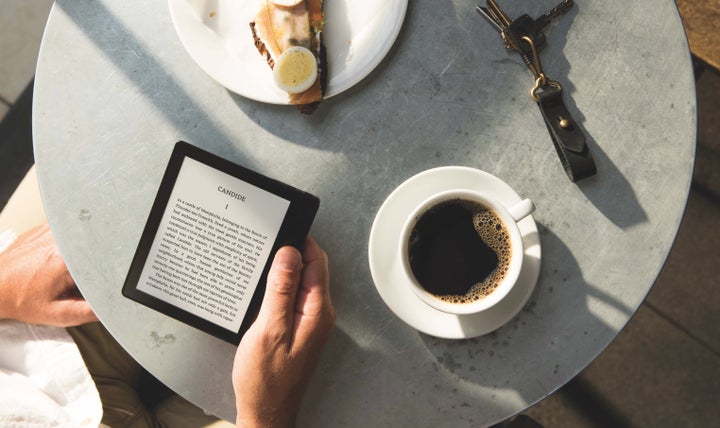 Meet the Amazon Kindle Oasis - An eReader so meticulously crafted that a discussion about the simple task of making the screen glow took almost 15 minutes.
This is product perfectionism then, the ultimate Kindle for those that value a good read above everything.
The one-handed design is drastically different from anything Amazon has made before. The wafer thin screen then gives way to a slightly thicker bar on the side containing the battery, backlight and silicon.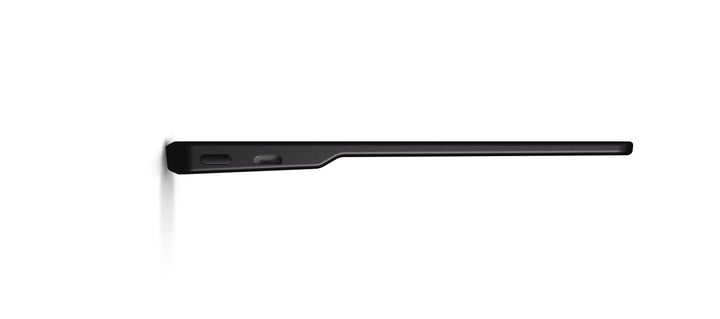 The whole thing weighs just 131g, an achievement made possible thanks to some frankly spectacular over-engineering.
You see Oasis is made from plastic initially and then the frame is coated in a metal using a process called structural electroplating.
This space-age process (it's actually used on spacecraft) keeps the frame ultra lightweight while giving it the same strength and stiffness as though it had originally been made of pure aluminium.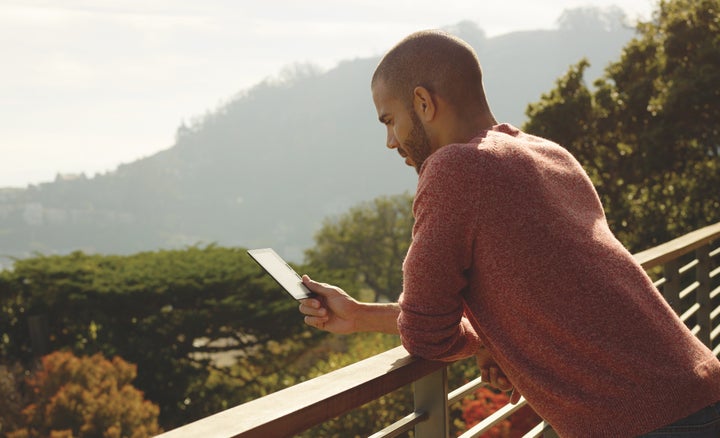 Then there's screen, which Amazon incidentally says is its sharpest and most realistic yet. It's 300 ppi and features a new side-mounted front light that uses cylindrical diffractive patterns within the display itself to then evenly spread the light out.
Finally there's the battery. On its own the Oasis has a few weeks of battery life but the eReader also comes with a leather battery case included.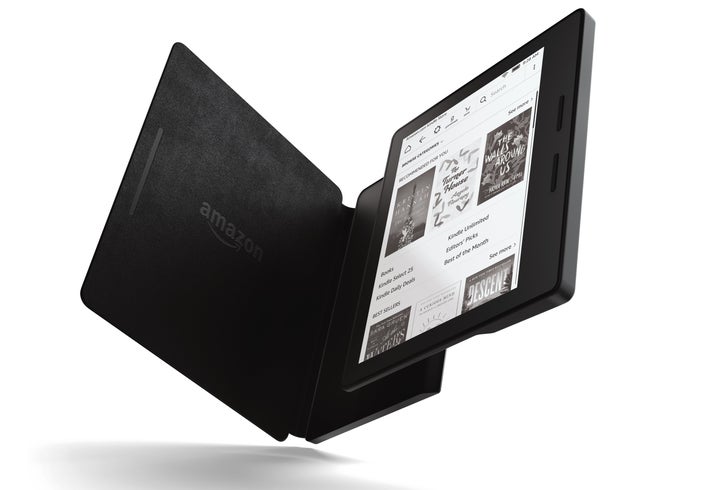 It connects magnetically and not only protects the screen but increases the Oasis' battery life to months, not weeks.
So here's the question, how much is it? Well it's not cheap, not even slightly. The Kindle Voyage retains its cost of being £169 while the Oasis asks for £269.99.
That's an enormous amount of money for an eReader and Amazon knows this won't be a product for everyone, instead think of the Oasis as the ultimate investment for a reader who values the quality of their reading above all else.
Related