Amber Rudd has denied the government's target of reducing net migration to below 100,000 has contributed to the Windrush scandal.
During an intense grilling at the Commons Home Affairs Committee on Wednesday, the home secretary admitted she was "surprised" she did not realise the scale of the problem earlier.
Rudd said no one from the Windrush generation had been wrongly deported "as far as we can see at the moment".
Theresa May has steadfastly stuck to the immigration target first set by David Cameron - despite opposition from within her own party.
Asked on Wednesday whether the target led to people who have a legal right to live in the UK being targeted for deportation, Rudd said: "I don't think that's got anything to do with it."
"It's wrong to think the net migration target is the problem here. The problem here is that people were not properly documented," she said.
Asked if she had told May to ditch the target, Rudd said: "I have not discussed that with the prime minister."
She added: "I have private conversations with the prime minister which will stay private."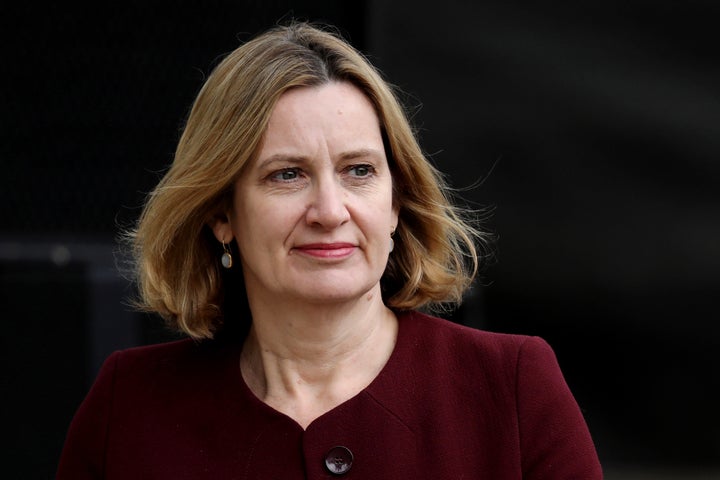 Rudd also rejected the claim the Home Office had targets for how many people should be deported from the country.
"We don't have targets for removals," she said.
Yvette Cooper, the chair of the committee, said MPs had been told Home Office officials did have removal targets.
"If there are removals targets in the Home Office and the two people who supposedly in charge don't know about them, that feels pretty serious," she said.
May and Rudd have been under pressure over reports thousands who answered the post-World War II call to come to the UK to work in essential services are wrongly being denied access to state healthcare, losing their jobs and even being threatened with deportation.
Jeremy Corbyn has demanded May, who served as home secretary between 2010 and 2016, resign as prime minister over the scandal. Labour has also called for Rudd to quit.
Rudd told the committee that so far 7,000 out of around 8,000 records dating back to 2002 had been checked with no wrongful removals discovered so far.
A dedicated helpline set up last week has received more than 1,300 calls about potential Windrush cases, with 91 appointments booked and 23 cases resolved so far.
Rudd told the MPs today while she was aware there was a problem with individuals facing wrongful deportation she did not "see it as a systemic issue until very recently".
"I bitterly, deeply regret that I didn't see it as more than individual cases that had gone wrong that needed addressing," she said. "I look back with hindsight and I'm surprised I did not see the shape of it sooner."
It was also reported today that Boris Johnson has called for May to introduce an amnesty for "squeaky clean" illegal immigrants in the wake of the Windrush scandal.
During exchanges at Prime Minister's questions, May insisted the Government was committed to ensuring those who were entitled to be in the UK were able to remain, but said it was right to clamp down on illegal immigration.
"Up and down this country people want to ensure that the Government is taking action against those people who are here in this country illegally," she said.
Controversy erupted after it emerged that Commonwealth citizens who arrived in the UK from the late 1940s to the early 1970s were wrongly having their immigration status challenged.
Ministers faced a furious backlash over the treatment of the Windrush generation – named after the first ship that brought them to Britain in 1948.
People who had arrived before 1973 were automatically granted indefinite leave to remain but the Home Office did not keep a record of those allowed to stay or any documentation confirming their status.
While many of those who arrived have taken British citizenship or have official documents proving their status, others have struggled to source paperwork demonstrating they are lawfully resident.
Those who have been living legally in the UK for decades have lost their jobs, been denied access to NHS treatment, benefits and pensions, had their driving licences withdrawn and been warned they face deportation.
On Monday, Rudd unveiled an emergency package of measures in an attempt to draw a line under the affair, but the Home Office has remained under pressure as new cases continue to emerge.
Under the Government's plans, thousands of people will be offered the chance to obtain British citizenship free of charge and without the requirement to take language tests.
A compensation scheme for those affected by the failings will be introduced within weeks.
In another step, the Government published guidance for employers and landlords to clarify that people in the Windrush generation are legally able to rent property and work in the UK.