Amy Schumer smashed period stigma in one mighty blow at last night's Emmy Awards.
The actress was on the red carpet when she was asked the rather yawn-worthy question of "who are you wearing?" by E! host Giuliana Rancic.
Schumer simply responded, while doing a little dance, to say: "Vivienne Westwood, Tom Ford shoes and an OB tampon."
The 35-year-old was praised on social media for helping smash taboos around menstruation and for sticking two fingers up to red carpet sexism.
Her incredible answer comes off the back of the #AskHerMore movement, spearheaded by Amy Poelher.
The idea behind it is that actresses should be asked intelligent questions about their careers and interests, rather than the usual: "Who are you wearing?"
She said: "I think anyone who is not a feminist is an insane person. I think they don't know what feminism means."
She added that she's proud to be described as a "feminist comedian".
"It just means equality for women. But I think that word has a whole different meaning for different people," she said.
"So someone will say to me: 'You're not a feminist are you?'... Of course I am. Of course I want equal rights for women.... Feminism is just about women having social, political and economic equality.
"I feel very comfortable speaking about myself as a comedian and a feminist because those are two things that I completely am. Those are two words that definitely define me."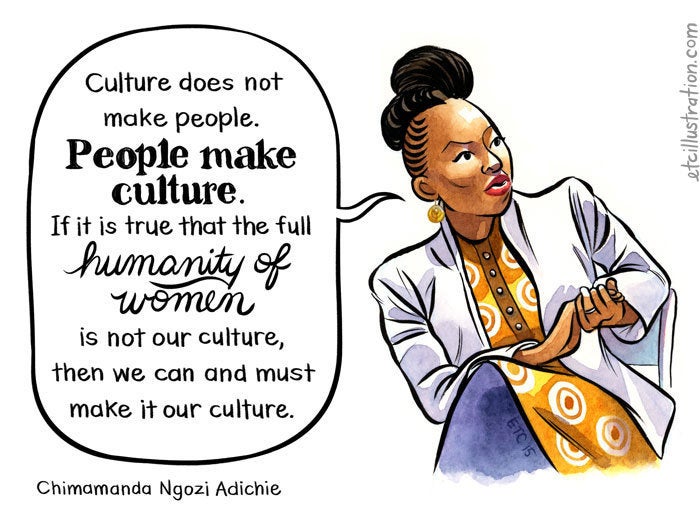 10 women on why feminism still matters