Andrea Leadsom has been hilariously mocked on Twitter over her comments that being a parent gives her the edge over Conservative Party leadership rival Theresa May.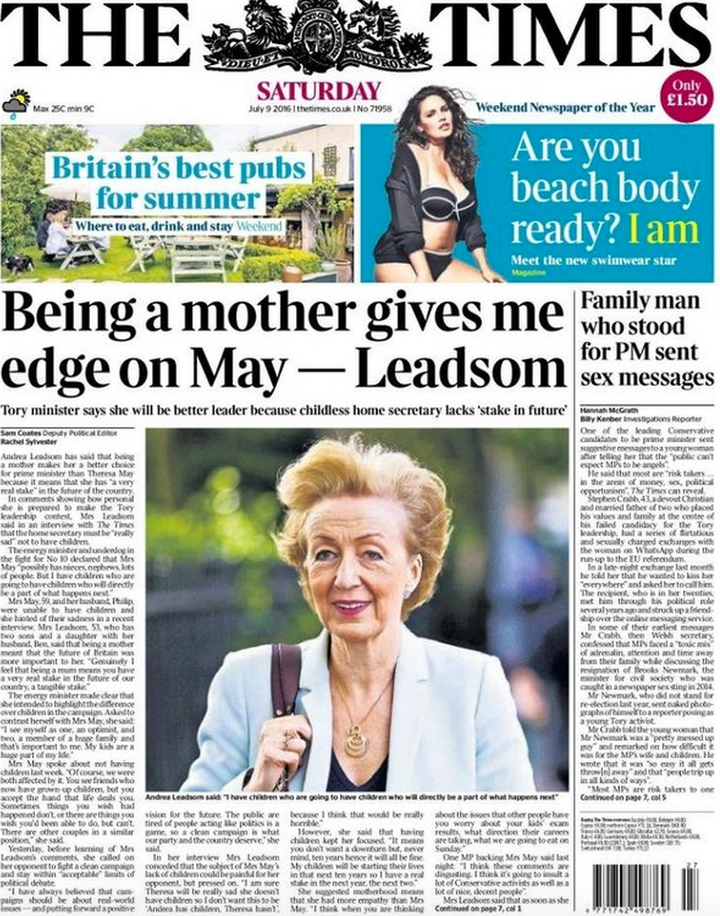 A spoof twitter account, @LeadsomsTips was set up on Saturday night by Jason Spacey and has sent out tweets with the hashtag #MumKnowsBest.
Despite only posting a dozen-odd tweets, the account has already amassed over 23,000 followers.
Tweets include advice on the effectiveness of the "naughty step", when to answer questions with, "because I said so" and come from a battle-hardened mum who has "negotiated vegetable consumption deals with three children".
Not surprisingly, reaction to the account has also been somewhat amusing.
Popular in the Community