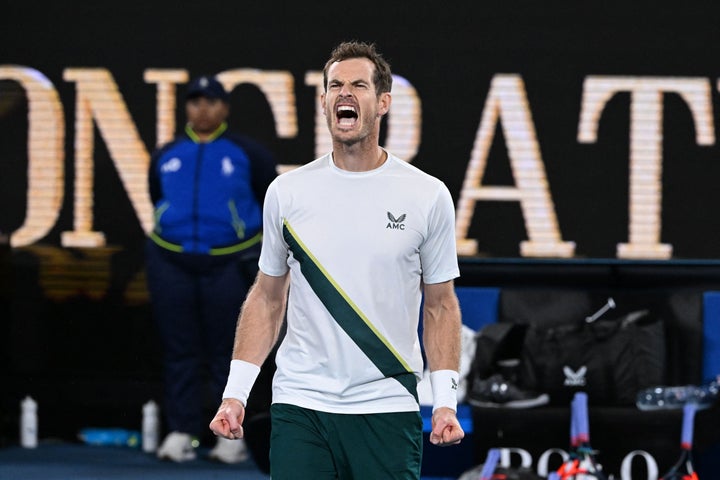 Two-time Wimbledon champion Andy Murray has defied expectations once more after a victory in the Australian Open that was hailed by one tennis legend as "one of the most insane things I've seen".
The former world number one – now 35 – was never expected to reach the former heights of his career after an injury that now means he plays with a "metal hip". It is one of the reasons why his victory over Thanasi Kokkinakis was so astonishing.
The Scot battled past 4am local time to come back from two sets down to beat the Australian in front of a partisan crowd.
Murray, who had already played for nearly five hours two days earlier, forced a deciding set and finally prevailed in the five-set match at 4.05am.
At five hours and 45 minutes, it was the longest match of Murray's whole career, the second longest in the tournament's history and the third latest finish to a tennis match ever.
One point in particular caught the eye
The plaudits came from everywhere
John McEnroe, Eurosport tennis expert and seven-time grand slam champion applauded Murray's "never say die" attitude and noted how he was playing for the "love of the sport more than anything else".
He said: "It was one of the most insane things I've seen in all my years watching tennis. I would say to Andy Murray that you make our sport shine."
McEnroe added: "This guy is one of the great players of our era that is not talked about because of what the other three top guys have accomplished.
"But he's a legendary player and I think that these type of matches cement his reputation."
How about that metal hip?
Murray's problems began in 2017 when the then-world number one sustained the hip injury that derailed his career. He opted for a drastic hip resurfacing operation 18 months later.
He even announced his intention to retire just prior to the 2019 Australian Open, before opting for the surgery. When he lost to Spaniard Roberto Bautista Agut in the first round, the Scot did not think it would be possible to play at a grand slam again.
And there was still energy for some self-deprecation...