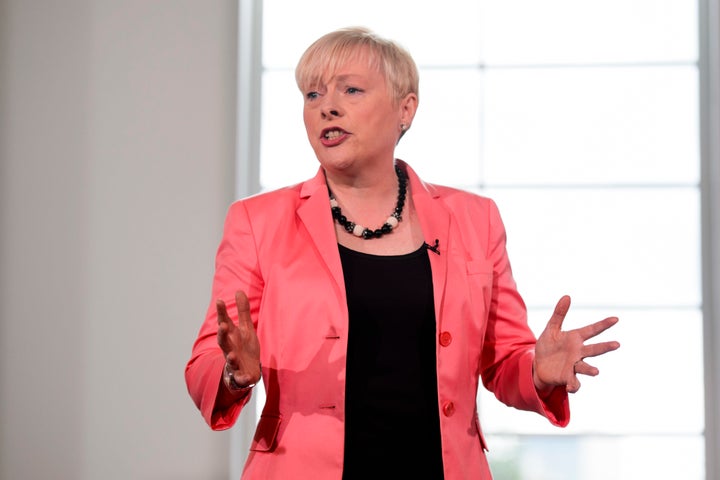 Angela Eagle has defended her voting record against a "Corbynista meme" which targets her vote in favour of the Iraq War.
The Labour leadership candidate also insisted she was strong enough to be prime minister despite tearing up on the radio when she quit Jeremy Corbyn's shadow cabinet.
Labour's NEC will today vote on whether Corbyn needs to get the support of 51 MPs to make it onto the ballot in the leadership contest - a number he would be unlikely to be able to achieve.
Len McCluskey, the general secretary of the Unite union, has said it would be a "sordid fix" if Corbyn was denied the automatic right to get onto the ballot and fight off the challenge from Eagle.
Appearing on BBC Radio 4's Today programme this morning, Eagle was challenged by presenter John Humprhys on her Commons votes.
"Oh hang on a minute, you're not going to repeat that Corbynista meme that's going round Twitter are you?" she said, when asked about Iraq.
Corybn supporters have criticised Eagle for voting in favour of the 2003 invasion.
"My voting record is open. I am a northern girl from working class roots who understands modern life. I support Trident because I think the country needs a proper defence.
"I voted for the minimum wage I stayed up all night to make sure this country had a national minimum wage.
Eagle said she would be different from Corbyn. "I will provide strong leadership. I wouldn't be hid in my room not talking to Labour members," she said. "Jeremy did not campaign with enough confidence to stay in the EU."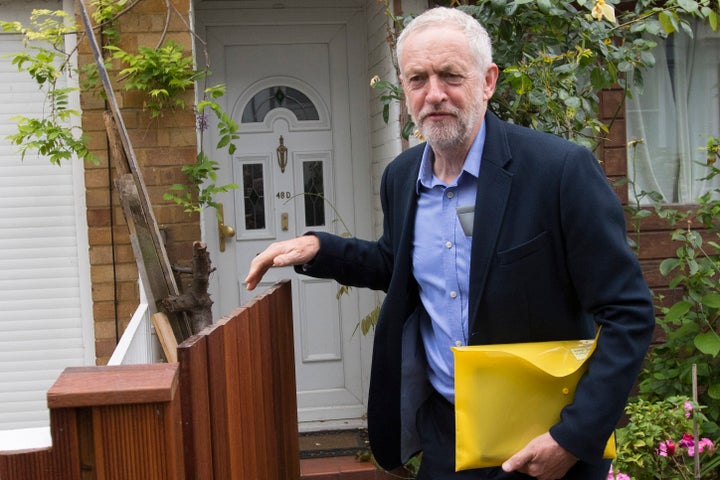 Last month the former shadow business secretary quit Corbyn's frontbench team along with scores of others in an attempt to force him to resign.
During an interview on BBC Radio 4's World at One, an emotional Eagle said she had decided to resign as Corbyn's leadership was "not working".
She was challenged today over whether voters wanted a prime minister who "weeps in the face of this sort of thing" when "confronting Putin".
Eagle said her reaction was "emotion" that she had been unable to make Corbyn's leadership a success. "There is more than one way to be a leader," she said. "Being in touch with your emotions is quite an important thing. Politicians ought to be human beings and leaders can be human beings."
She added: "I'm not crying now, am I."
The battle for Labour's future looks increasingly likely to end up in the law courts amid rival legal opinions over whether Corbyn needs MPs' backing in a fresh leadership election.
Fresh legal opinion for trade union Unite by Michael Mansfield QC has come down firmly on the side of those who say the party's rules mean Corbyn automatically gets on the ballot of any future leader race.
This morning, Unite's leader, McCluskey, said Labour MPs who wanted to oust Corbyn were attempting a "political lynching".
And he said it would be "alien to the traditions of the Labour Party" if Corbyn was kept off the ballot. "I think that would be seen as a sordid fix," he said.