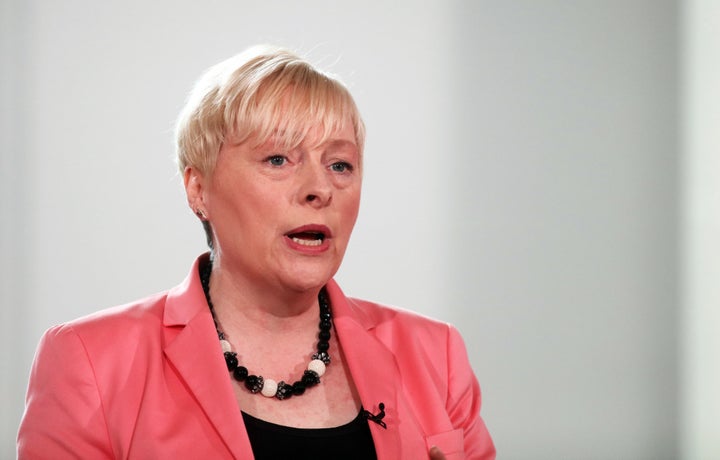 Angela Eagle has hit out at the homophobia of "unreconstructed" parts of the hard Left and condemned a rise in hate crimes against gay people in the wake of the Brexit vote.
In an interview with HuffPost UK, the former Business Secretary described as "depressing" the fact that Labour had been forced to investigate allegations that someone at a local party meeting had called her a "dyke".
The Wallasey MP insisted that most Labour members were not homophobic but said that a wider 'intolerance' of minorities had followed the EU referendum this summer.
Eagle also rounded on those who refused to believe she was the target of the brick attack in her Merseyside constituency, one of several factors that led Labour's National Executive Committee to suspend her local party.
She added that her critics had refused to believe she had been the victim of a death threat, even though a man had pleaded guilty to threatening to slit her throat if she became Labour leader.
In her interview, Eagle also:
* revealed that the Daily Mail once asked her teachers if she had had a lesbian relationship while at primary school
* said it 'would have been good' if Jeremy Corbyn had turned up to vote for the SNP's Turing Bill
* refused to deny that Unite chief Len McCluskey had joked 'you hold her, I'll hit her'
* said she had no 'regrets' about challenging Corbyn and that he would have to show 'progress' at the next general election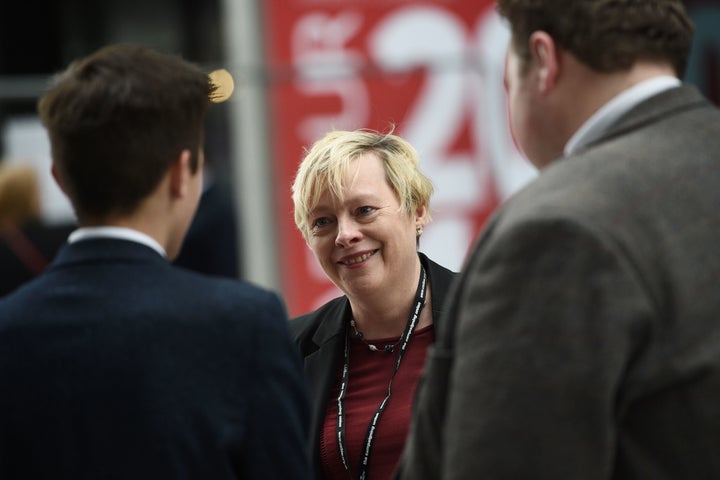 Asked if some on the far Left were guilty of homophobia, she replied: "In some places, that's absolutely true. They are pretty unreconstructed some of them, yes."
She added: "We've got some people that were politically formed in the 1970s that aren't looking at the kind of era we are in now".
Eagle said that the wider online abuse suffered by many women was in real danger of deterring people from public life, and urged social media firms and the legal authorities to do more to stamp it out.
Referring to the Labour National Executive Committee investigation into homophobic abuse by some in her local Labour party, she said: "Things happened there [at the Wallasey AGM] that the NEC are looking at.
"And it is depressing, but largely I don't think that most members in the Labour party would think that way.
"But we do have to see what's happened post the Brexit vote, where we've seen a 41% increase in hate crimes for black and ethnic minority people. And we've seen a huge increase in crimes against LGBT people as well.
"And I think that kind of move towards intolerance and what's been unleashed is not very pleasant. And we can only rise above that by reasserting our values on the equal dignity of all human beings."
According to one study, homophobic hate crimes spiked by 147% in the three months after June's Brexit vote.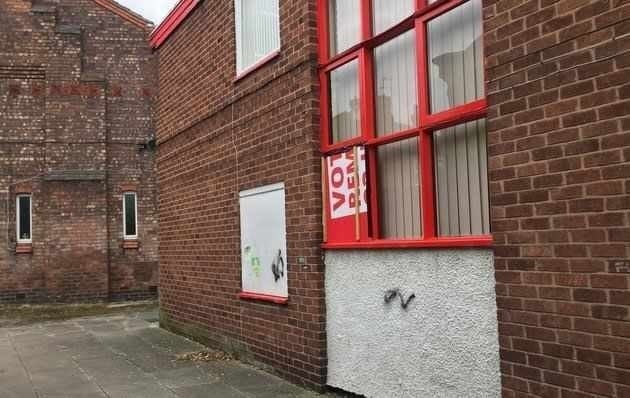 Labour's NEC investigation into Wallasey this month upheld the decision to suspend the local party, following evidence of a "toxic culture" and "a high level of inter-member abuse".
The NEC concluded that it was "highly likely" that a brick which smashed a window of Eagle's office was linked to her decision that day to launch her leadership challenge.
She told HuffPost that critics who claimed the brick throwing was a random act of vandalism were the same people who "also say that there have been no death threats - when somebody has been convicted.."
Shop worker Steven King, 45, pleaded guilty this month to sending an email the day after her leadership launch. King had written: "If you become leader of the Labour party …you will die you Bitch…this is my one and only warning. Next time you see me I'll be with a real gun or knife cutting your life."
Asked if her critics in the local party were veterans of the old Left in Liverpool, Eagle replied: "There are people that have joined the Labour party who have been active most of the time that I've been here in other parties and other organisations. And who haven't changed their minds about what their political priorities are.
"The NEC will have to decide whether their membership is compatible with being in the Labour party. But we know that all political parties have to have a boundary around which they allow members in, it's a debate about where that boundary should lie and it's a matter for the NEC."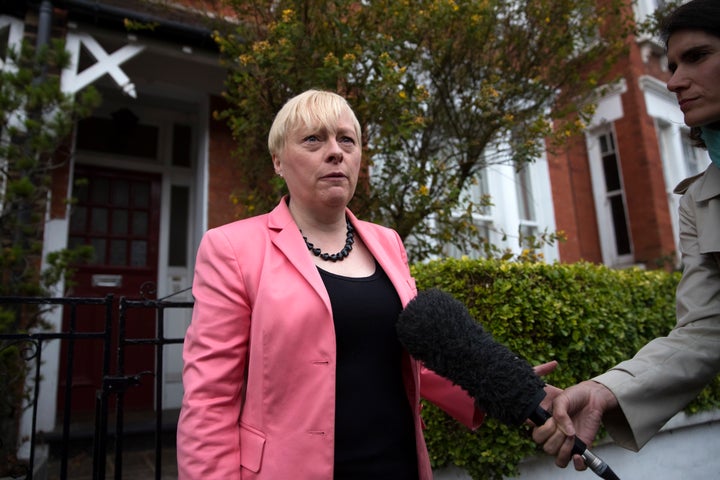 When the NEC renewed the suspension this month, Corbyn's office said he wanted the issue resolved to allow the local party to 'resume campaigning'. Eagle hit back: "We've always campaigned in Wallasey, we don't need to have a General Management Committee to decide to campaign."
In the wide-ranging interview, Eagle revealed that when she came out in 1997, a Daily Mail reporter approached her primary school teachers at home "to find out if I had a girlfriend when I was at primary school". "I didn't," she said, adding her teachers had told the reporter: 'she was 11, get out of the house!'"
She also expressed her disappointment that the SNP's Private Member's Bill on same-sex criminal offences had not won enough Labour support.
Asked about Jeremy Corbyn's absence from the vote, she said: "It's a good thing, especially if your views about gay people are under some sort of suspicion, for you to just go there and make the case, and make sure you're there. That would have been good."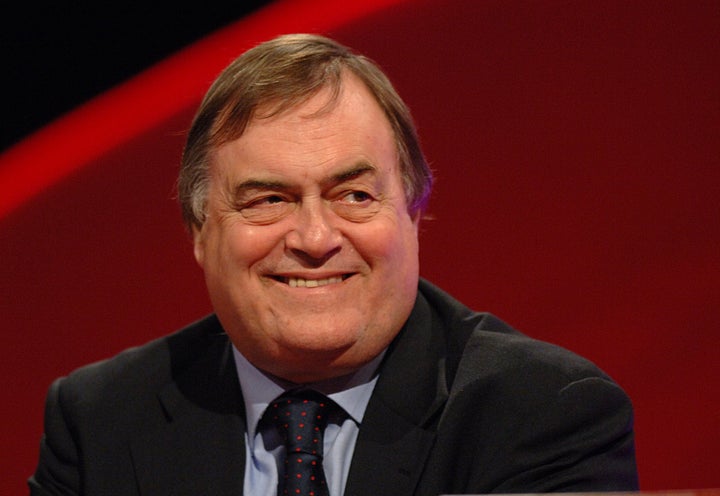 Eagle talked frankly about her own coming out in 1997 to Prescott. "I finally got to see him after a lot of trying and I told him that I was gay. And he went 'Tell me something I don't know already, love!' And then he said 'can I give you a hug?'"
On her leadership challenge to Corbyn, she said: "I don't regret resigning because I think I had just reached the end of my tether with the coherence of what was going on…I don't want to sound like Edith Piaf, but you know what I mean. There's loads of things you can do from the backbenches."
On Len McCluskey, Eagle said that she knew him as a young leftwinger: "He's got a lot more right-wing in his old age, is probably the easiest thing to say."
It was reported recently that the Unite chief had seen Eagle at the party conference in Liverpool and told a colleague: 'you hold her, I'll hit her'. She said: "It was a private conversation that I'm not going to discuss. But I have known him since I was 16, so he might have a chat with me in a way he wouldn't with someone he hadn't known for that length of time."