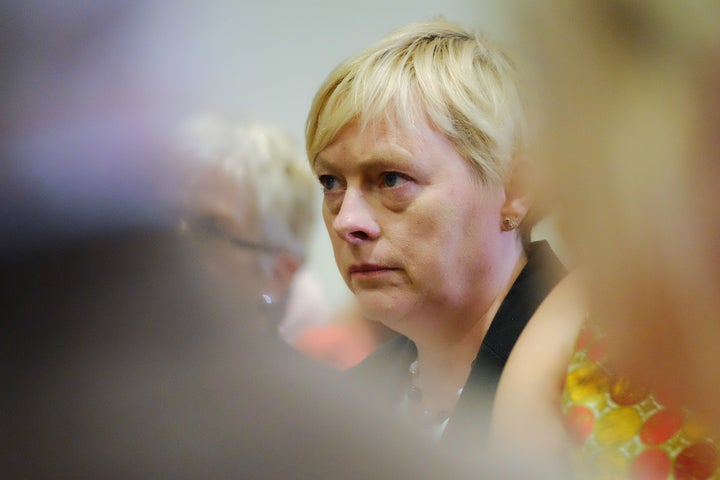 Angela Eagle has come out in favour of a second referendum on the terms of the Brexit deal, as other Labour MPs drop the idea.
Speaking at a fringe event at the Labour party's conference in Liverpool, Eagle said it was "right" that the public should vote on the terms of Britain's exit from the EU.
"Once the terms of the divorce have been established, it's only right that it is put to the British public", she said.
She made her decision public as other Labour MPs backed away from the prospect of a second referendum, and as some declared support for controls on freedom of movement.
On HuffPostUK's Facebook live event Labour MP Lisa Nandy changed direction on the idea. She has said previously that British people must have the power to endorse the terms of their EU exit. But today she told Paul Waugh the debate and the vote should happen in parliament.
"We've had a referendum, and it would be deeply disrespectful if we tried to overturn that vote", she said.
During Owen Smith's failed leadership bid he was repeatedly challenged in interviews over his second referendum pledge, and drew criticism from supporters Labour MP Chuka Umunna and Tim Roache, the general secretary of the GMB.
Roache told Sky News: "I agree with everything that Owen Smith stands for apart from that."
Eagle refused to say whether she would rejoin the shadow cabinet, but hinted her focus would be holding the government to account over the Brexit deal.
Popular in the Community