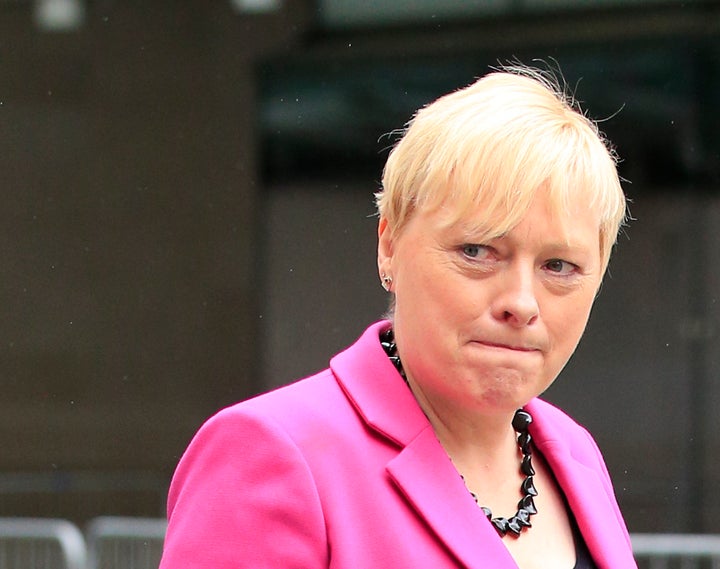 Angela Eagle has spoken out against "backroom fixes" in the Labour leadership race, despite growing calls from fellow MPs for a single candidate to challenge Jeremy Corbyn.
Eagle and fellow contender Owen Smith are being urged to agree that one of them should step aside, in order to maximise the number of 'anti-Corbyn' registered supporters being signed up in the next two days.
One Labour source told HuffPost UK that a tentative deal had been discussed between the two contenders and confirmation is expected as early as Monday evening.
Eagle and Smith won repeated applause as they made their respective pitches during an 80-minute Parliamentary Labour Party (PLP) hustings in the Commons.
Corbyn was heard in "stony silence" for most of the meeting, one MP told HuffPostUK, particularly as he had no plans to unite the PLP and the party membership across the country.
But although Eagle was well received, several colleagues were unhappy at her suggestion that she may not back down in the contest even if she garners fewer nominations that Smith.
The former Shadow Business Secretary, who triggered the leadership contest by gathering 51 MPs and MEPs' nominations last week, told the meeting: "Leadership is about courage, not backroom fixes."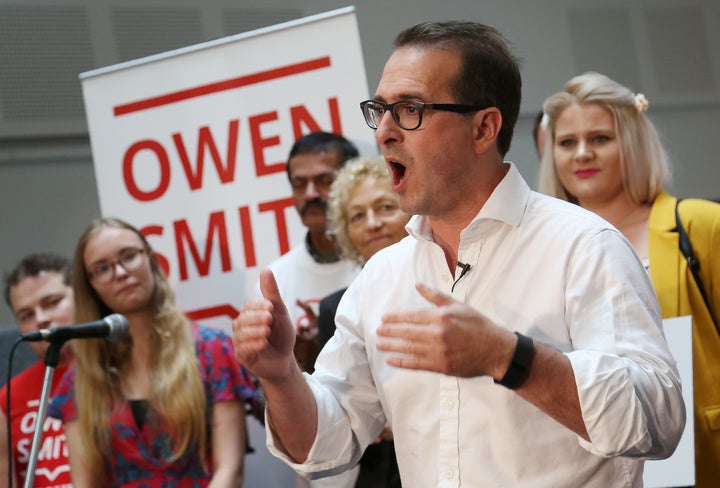 Her remarks came as former Shadow Home Secretary Yvette Cooper proposed a last-ditch attempt to find a sole 'unity' candidate by holding an 'indicative ballot' of MPs on Monday evening. Labour's leader in the Lords, Baroness Smith, could act as a scrutineer in the ballot.
With just 48 hours to sign up 'registered supporters' - the party's website crashed repeatedly after opening at 5pm - there's a sense of urgency among Corbyn's critics to get one candidate.
Smith, the former Work and Pensions Secretary, is believed to have more MPs backing him than his rival but the first indication of their support will only come when the party officially posts an update tomorrow evening.
Under one plan, Eagle and Smith could agree who should be candidate for leader and shadow chancellor, with the latter allowed to fill in at PMQs.
Nominations for the leadership open at 7pm on Monday night and formally close at 5pm on Wednesday. Intense discussions are taking place between MPs in the rival camps to seek an agreement.
There's a growing sense of urgency among MPs. "This is a race against time to sign up as many moderate supporters as we can. Unless we have a single candidate that window will close rapidly while our message is confused," one said.
Critics of Corbyn believe that his weaknesses as leader can only be properly exposed in a one-on-one contest, before the final ballot of party members closes in September.
Smith told the meeting that he was ready to step aside in the contest if he had less support among MPs. "I will stand aside if I have less, and I would serve Angela. She has been a champion for women," he said.
Eagle prompted laughter when she said "Well, the person with the fewest nominations is Jeremy", a reference to the NEC's decision last week that a sitting leader does not need the required 20% of MPs or MEPs to stand.
One MP said that Eagle's hint that she would not give way was the only point where she was not applauded. "The reaction in the room was very notable."
Another told HuffPostUK: "Angela was very impressive, but the mood in the PLP is strongly for a single anti-Corbyn candidate."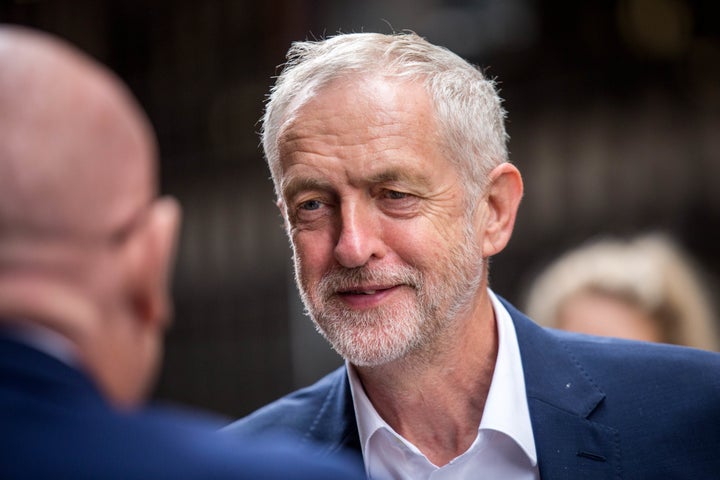 "We need a battering ram to get rid of Jeremy. Who the battering ram is doesn't matter as much as getting rid of him," one former Shadow Cabinet Minister said.
"Many of us will hold back on revealing our support until we know that there is a single candidate," they added.
Speaking in hot, packed room in the Commons, each of the contenders tried to persuade the PLP of MPs and peers why they would make the best Labour leader to fight new Tory Prime Minister Theresa May.
There were 11 questions from MPs, ranging from the Brexit vote to the junior doctors' strike and party unity, before a final summing up from the candidates.
Smith and Eagle were applauded when they arrived, but when Corbyn turned up a few minutes later, he was greeted with silence. The pattern continued through the meeting.
The opening question was from Thangam Debbonaire, who asked why Labour had never had a woman leader. Smith said it was a 'great shame'.
Meg Hillier asked for views on Brexit and a second EU referendum, with Smith repeating his line that the final package had to be approved by a new plebiscite or a general election. Eagle criticised Corbyn for suggesting the formal process, known as Article 50, should be triggered swiftly.
Eagle stressed that Labour had to take on UKIP, and unveiled proposals for what she called "a 10 year Marshall plan in those communities that have been left behind".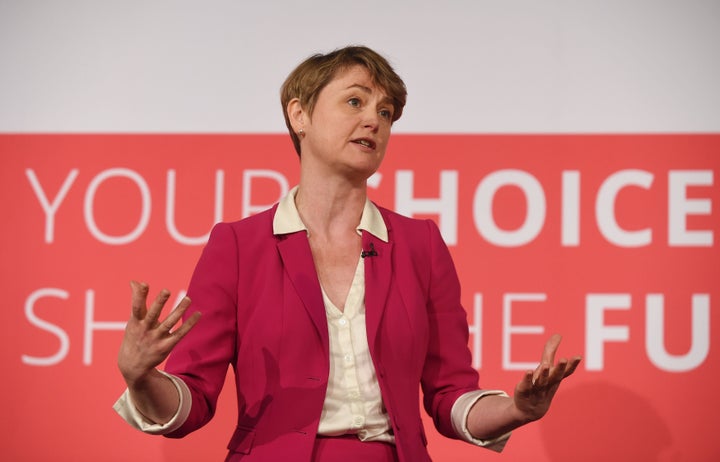 Former Shadow Scottish Secretary Ian Murray said Corbyn had promised a 4% 'bump' in Labour's vote in Scotland after his leadership, when in fact it had dropped by 5%.
Mary Glindon asked how the candidates would reunite the PLP and the party membership. Corbyn didn't mention MPs in his answer, but did say "We need somewhat of a cultural chagne in the constituency parties".
MEP Lucy Anderson asked how the contenders would deal with the junior doctors' strike. Corbyn said that all services and contracts should be in the public secctor.
Former minister Pat McFadden wanted to know what Eagle, Smith and Corbyn would do to reconnect Labour with its working class base, while Keith Vaz wanted to know how to get more ethnic minority representation.
Chester MP Chris Matheson asked how MPs in marginal seats like his could be helped, while Caroline Flint asked the candidates for plans on the UK's economic policy.
Anna Turley had a final question on what personal assets from their background each candidate would bring. Corbyn referred to his 33 years as an MP, and his previous work as a trade union official.