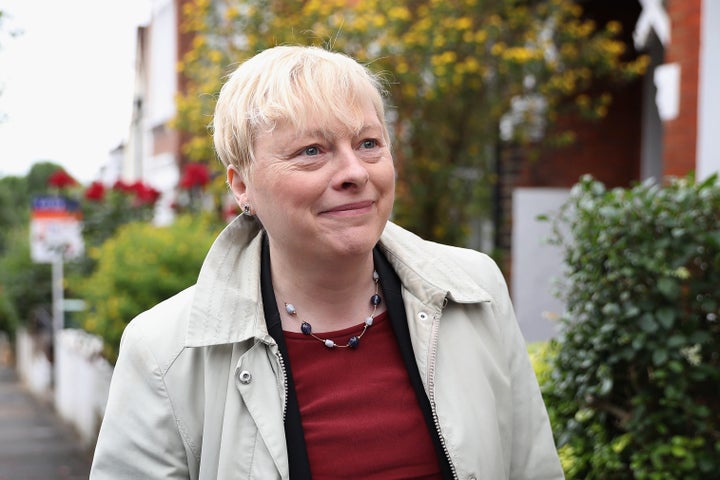 Angela Eagle's constituency office has been attacked and the MP and her staff threatened in abusive messages.
A brick smashed through a window of the Wallasey MP's office, just one day after Eagle launched her bid against Jeremy Corbyn to be next Labour leader.
A planned event in Luton has now been cancelled after staff also said they had been receiving threatening messages.
Jeremy Corbyn condemned the attack and called on all Labour Party members and supporters to "act with calm".
"I utterly condemn any violence or threats, which undermine the democracy within our party and have no place in our politics," he said.
The Labour leader added that he had received death threats this week.
Police were called to Sherlock House on Tuesday morning amid reports of criminal damage.
Yesterday Eagle launched her bid to unseat Corbyn as leader of the Labour Party. This morning the former shadow business secretary said she could give the party the "strong leadership" Corbyn could not.
The Liverpool Echo reports staff at Eeagle's office had to cancel an event in Luton due to threats made in phone calls.
Helen Osgood, a caseworker for Eagle, told the newspaper the MP had been receiving "threats of intimidation".
Labour MPs were quick to condemn what happened - with one suggesting the atmosphere created by Corbyn was to blame.
In the Commons, Speaker John Bercow said: "If people think they are going to get their way by violence, threats and intimiration, they will soon find themselves wrong."
Merseyside police said today: "Merseyside Police can confirm they were called to premises in Manor Road, Wallasey, today, Tuesday 12 July, following reports of criminal damage.
"It is believed that between 5pm last night (Monday) and 9am today, damage was caused to the front ground floor window of an office.
"The incident was reported to Merseyside Police at 9.55am today. An investigation into the incident is ongoing."
Labour's NEC will today vote on whether Corbyn needs to get the support of 51 MPs to make it onto the ballot in the leadership contest - a number he would be unlikely to be able to achieve.
Len McCluskey, the general secretary of the Unite union, has said it would be a "sordid fix" if Corbyn was denied the automatic right to get onto the ballot and fight off the challenge from Eagle.