Published on Pastebin, the data, (some of which has been online for weeks) reportedly includes his mobile phone number, social security details as well as postal addresses and numbers for his agent and legal representation.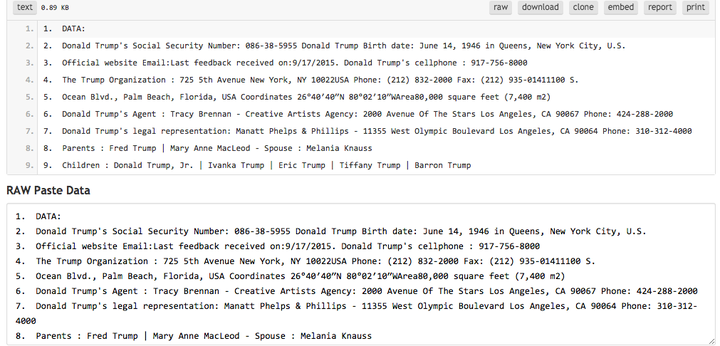 However, following publication one Anonymous member tweeted: "Seems to be outdated information, take it with a grain of salt."
Several Twitter also told the hackers that Trump's mobile number has been online for a while.
In August, the politician tweeted the same number asking people to call him on his cellphone and listen to his campaign.
According to ABC News, Trump's campaign issued this statement:
"The government and law enforcement authorities are seeking the arrest of the people responsible for attempting to illegally hack Mr. Trump's accounts and telephone information."