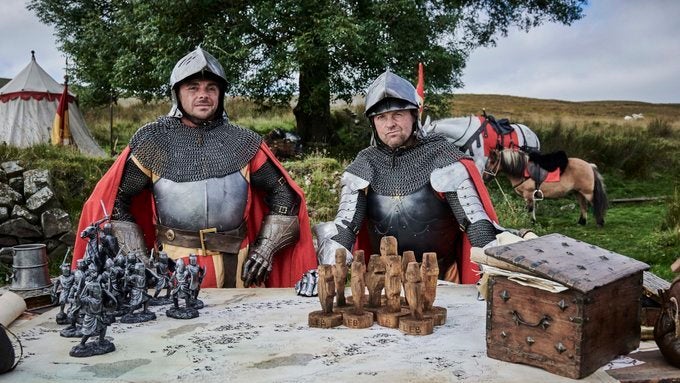 And when we say that they've been getting into the spirit of things, we mean they've really been getting into the spirit of things.
ITV has released new pictures of the boys dressed as knights as they get ready to welcome a bunch of new celebrities to the north Wales castle.
One shows them on horseback, with another at a table, and a third seeing them sat around a campfire.
In a tweet, ITV said: "Which way to the castle @antanddec? Looks like the boys are ready to put a fresh new batch of celebrities through their paces."
The pictures look to be taken from the forthcoming series trailer, a teaser for which debuted earlier this month.
The show is being hosted from Gwrych Castle for the second year running, after uncertainty surrounding the pandemic meant the show could not return to its usual home in the Australian jungle.
Earlier this month, Ant and Dec shared a video of them reacting to being told the new line-up.
I'm A Celebrity returns to ITV next month.