A British man has countered claims that Donald Trump groped a woman on a flight in the early 1980s, citing his "good photographic memory".
Anthony Gilberthorpe, 54, contacted the Republican presidential candidate's campaign team to say that he was on the flight which Jessica Leeds alleges she was sexually assaulted by Trump.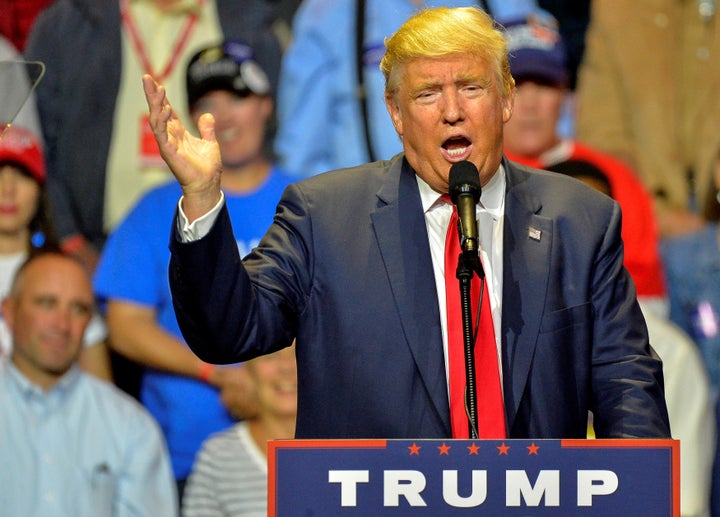 Gilberthorpe said that he was sitting on the same flight as the pair and claims Leeds was the one who was being "flirtatious".
Gilberthorpe claims that he was "present at all times" and alleges Leeds was "trying too hard".
Trump's campaign team arranged an interview with The New York Post and Gilberthorpe after the Brit contacted them.
Gilberthorpe admitted he had no evidence to back up his comments, but relied on his self-described excellent memory of an event from more than three decades ago.
"What she said about Trump is wrong," he told The Post.
"I mean, no decent human being could sit by and have a woman go on television and tell the United States of America — accuse an individual of sexually molesting.
"It's wrong for Trump, it's wrong for me. But you know something else? It's wrong for the American people," he said.
He spoke out about the alleged incident after Leeds said that other passengers witnessed what was happening on the aircraft but did not help her.
Gilberthorpe said he recognised Leeds because he has a "good photographic memory".
Gilberthorpe challenged Leeds to a public confrontation.
The recording from 2005 heard Trump say he could do "anything" because he was a "star".
His comments provoked international outrage, with Republican politicians issuing statements against his remarks and distancing themselves from their own presidential candidate.