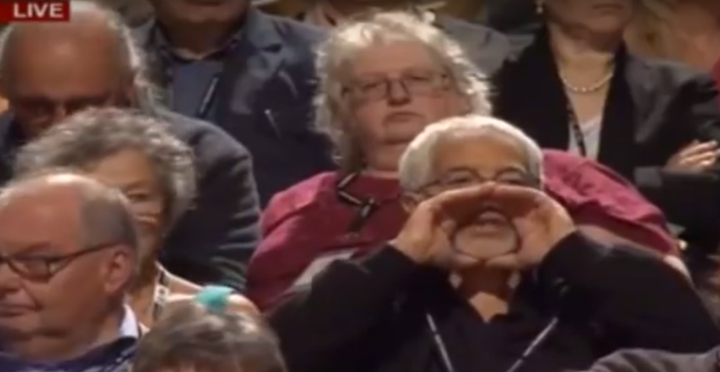 The Labour member who heckled a leading figure in the Jewish Labour Movement (JLM) during his speech to the party conference has said anti-Semitism is being used as a "weapon" to attack Jeremy Corbyn.
On Tuesday, Mike Katz, the national vice chairman of the JLM, was shouted at as he demanded Labour immediate changes be made to party rules to crack down on racism and anti-Semitism.
But Glyn Secker, who is Jewish, told a meeting on the fringes of the Liverpool conference last night that Katz wanted to introduce "thought police".
"I did a very rash thing in the conference today, I heckled the Jewish Labour Movement and I told them that they don't represent all Jews in the Labour Party," Secker said.
"The current rule which they are trying to amend states the NEC shall 'not have regard to the mere holding or expression of beliefs or opinions', and there amendment is to put in 'except in insistences involving anti-Semitism, Islamophobia or racism'.
"In other worlds they are trying to introduce a thought police type motion."
"They are doing this because anti-Semitism has been turned into a weapon. To attack Corbyn. To attack the Left. And to attack people who support the human rights of Palestinians. it's shameful."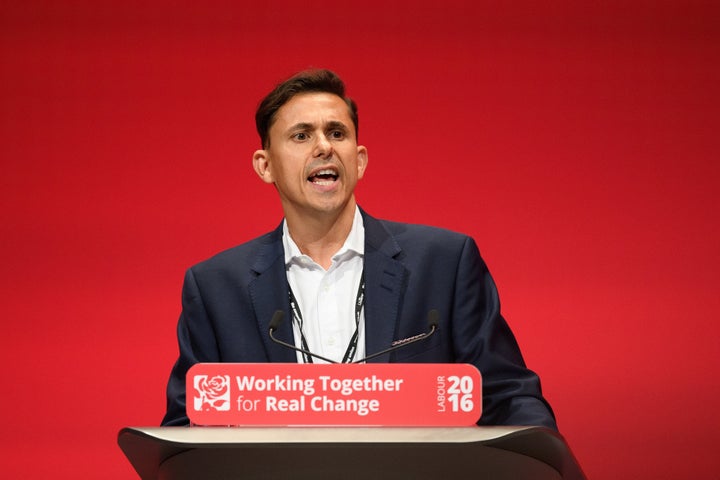 In his speech from the conference stage, Katz said there had been "an upsurge in anti-Semitic, Islamophobic, misogynistic and homophobic vile hate speech in our party".
Jeremy Corbyn has been dogged by allegations he does not take anti-Semitism within Labour seriously. However the Labour leader has said "there is unity in the party in opposing any form anti-Semitism, any form of racism".
In secret footage obtained by The Huffington Post UK and published today, Jackie Walker also stirred anger as she questioned the need for security at Jewish schools, and said she hadn't heard an anti-Semitism definition she could "work with".
To jeers, the Momentum vice-chair said "wouldn't it be wonderful if Holocaust day was open to all peoples who've experienced Holocaust?"
When told the day was indeed for all post- World War II genocides, she said "in practice it is not circulated and advertised as such."
Popular in the Community