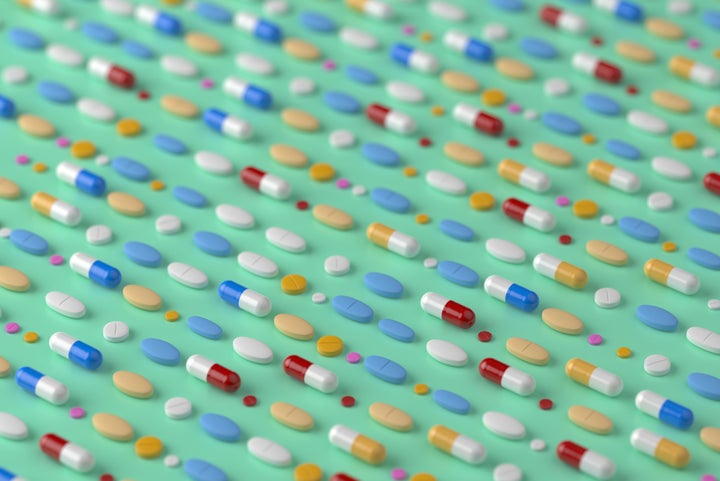 Pregnancy is a time with its fair share of aches and pains, headaches, nausea, and generally not feeling like your best self, so if your GP has prescribed you antibiotics, you'll probably want to take them.
But with frequent headlines about antibiotics causing problems when you're expecting, you might be feeling apprehensive.
So what should mums-to-be know about taking antibiotics during pregnancy?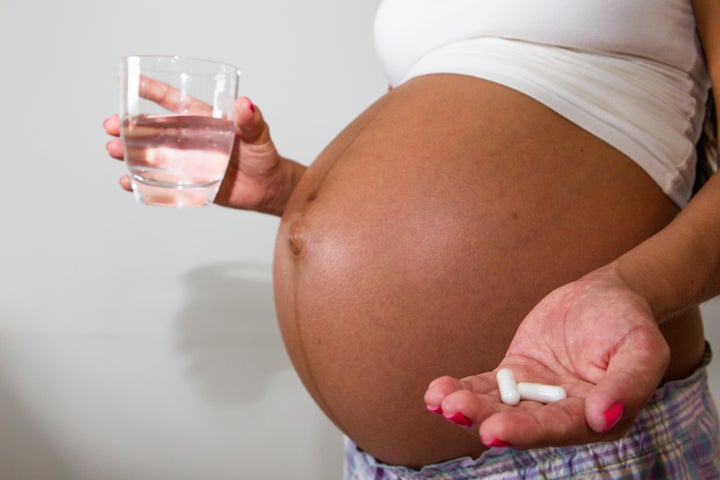 1. Some antibiotics have been found to increase miscarriage risk.
Certain antibiotics can nearly double the risk of miscarriage if taken during very early pregnancy, according to a new study in the Canadian Medical Association Journal.
A major review, looking at 95,000 women found that five common classes of the drug – macrolides, quinolones, tetracyclines, sulfonamides and metronidazole - were causing between a 60% and two-fold increase in 'spontaneous abortion'.
Dr Anick Berard, said: "Given that the baseline risk of spontaneous abortion can go as high as 30%, this is significant.
"Nevertheless, the increased risk was not seen for all antibiotics, which is reassuring for users."
The antibiotics erythromycin and nitrofurantoin did not increase risk.
If this is something you are concerned about, speak to your doctor.
2. Women who don't know they are pregnant are more at risk.
The new study also highlighted that the biggest risk is for women who do not yet know they are pregnant, as UK doctors are generally cautious in prescribing the medicines when they know conception has occurred.
For women who do not know they are pregnant yet, the first 12 weeks could be the riskier period so if you are on antibiotics it is important to speak to your doctor as soon as you suspect you might be carrying.
3. Antibiotic use has been linked to a lower infant birth weight.
A study from 2013 found that antibiotics may be responsible for reducing a baby's birth weight by as much as 138g, compared with babies born to non-antibiotic using mothers.
Low birth weight is a problem for babies as it has been associated with common adult-onset chronic diseases, including obesity, cardiovascular disease, type II diabetes and some cancers in later life.
If this is something you are concerned about, speak to your doctor.
4. Studies differ on findings about antibiotics and the risk of cerebral palsy or epilepsy.
A scientific review by teams at the UCL Institute of Child Health and Great Ormond Street Hospital in 2015 found that the majority of antibiotics prescribed during pregnancy do not increase the risk of babies born at term having epilepsy or cerebral palsy.
Speaking at the time, Ruth Gilbert, professor of clinical epidemiology, who co-authored the study said: "The message for pregnant women is that they should not stop taking antibiotics when they are prescribed them for infection."
However, a 2020 study suggested that babies may have been born with conditions like cerebral palsy, epilepsy, autism and heart defects because their mothers were prescribed macrolide antibiotics during pregnancy. "These findings show that macrolides should be used with caution during pregnancy and if feasible alternative antibiotics should be prescribed until further research is available," the authors said.
5. If you do take need to take antibiotics speak to your doctor about the dosage.
If you do need to take tablets during your pregnancy, Louise Silverton, director for midwifery at the Royal College of Midwives told HuffPost UK: "Pregnant women should use the lowest effective dose for the shortest possible time.
"If the recommended dose doesn't control your symptoms or you're often in pain, get more advice from your midwife or GP."
6. You can take antibiotics when you are breastfeeding.
NHS Choices advises: "Most medicines, including those used to treat postnatal depression, can be taken while you're breastfeeding without harming your baby."
The only drugs they recommend mums do not take are codeine phosphate (used to control diarrhoea), nasal decongestants or aspirin.