Here's what it means for jobs, the high street and what happens next:
How big is Arcadia and how many jobs are at risk?
The group trades from 444 leased sites in the United Kingdom and 22 overseas.
It employs more than 13,000 people, 9,294 of whom are currently on furlough.
Which brands are affected?
Deloitte said late on Monday it had been appointed Arcadia's administrator and would seek buyers for the group's brands: Topshop, Topman, Dorothy Perkins, Wallis, Miss Selfridge, Evans, Burton and Outfit, Reuters reports.
There will also be a knock-on affect on Debenhams. Many of Arcadia's staff worked at its brands' concessions in the department store, which was hoping for a rescue deal after sliding into insolvency earlier this year.

However JD Sports, the last remaining bidder for Debenhams, is now expected to pull out of talks following the collapse of Arcadia, the BBC reported.
Debenhams currently employs 12,000 people.
Will there be redundancies?
No redundancies have been announced as a result of the appointment and stores will continue to trade, the administrators said, with many due to reopen on Wednesday when England's lockdown is lifted.
Retail trade union Usdaw has said it is seeking urgent meetings with Arcadia's administrators in a bid to preserve jobs.
Dave Gill, Usdaw national officer, said: "Now that Arcadia is in administration, it is crucial that the voice of staff is heard over the future of the business and that is best done through their trade union."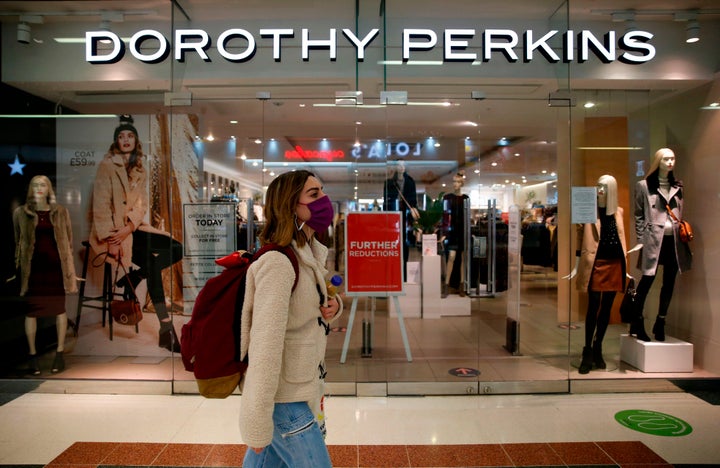 What happens next?
Administrators need to find buyers for the various segments of the business.
Mike Ashley's Frasers Group said on Monday it was interested in participating in any Arcadia sale process.
Media reports have also identified Marks & Spencer, Next and Boohoo, as well as private equity players, as potential bidders for individual brands. All three companies declined to comment.
What will happen to staff pensions?
Stephen Timms, chairman of the Work and Pensions Committee, called on Sir Philip to stump up funds to fill the pensions black hole, which is estimated to be as large as £350m.
He also urged the pension watchdog to fight on behalf of the group's workers.
As part of last year's restructuring Arcadia agreed to provide 210 million pounds of security over property assets to the pension schemes, while Tina Green, Philip's wife and the ultimate owner of Arcadia, agreed to contribute £100m to the schemes over three years.
"Philip Green should do the right thing and fill the Arcadia pension deficit," Labour Party leader Keir Starmer has said.
If he does not pay up, Arcadia's 10,000 pension scheme members should still receive the bulk of their entitlement through the government's lifeboat scheme, the Pension Protection Fund.
A spokesman for The Pensions Regulator said: "We are aware of the challenges that the business is currently facing in these unprecedented times and we continue to work with the directors, the trustees and their respective advisers, as well as the PPF, to protect the position of the Arcadia pension schemes' members to the fullest extent possible."
Where is Philip Green?
Green was pictured over the weekend in Monaco where his £100m super yacht Lionheart is docked.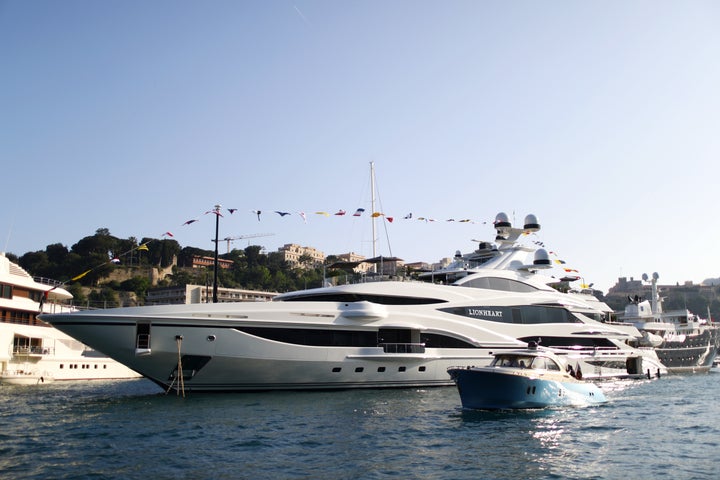 He acquired Arcadia for £850m in 2002.
Green had no immediate comment but his CEO laid the blame for Arcadia's demise firmly on the pandemic.
"In the face of the most difficult trading conditions we have ever experienced, the obstacles we encountered were far too severe," said Ian Grabiner.
Is Covid to blame?
While Covid-19 lockdowns pushed Arcadia over the edge, it has struggled in recent years, underinvesting and failing to keep pace with competitors in an increasingly online retail sector.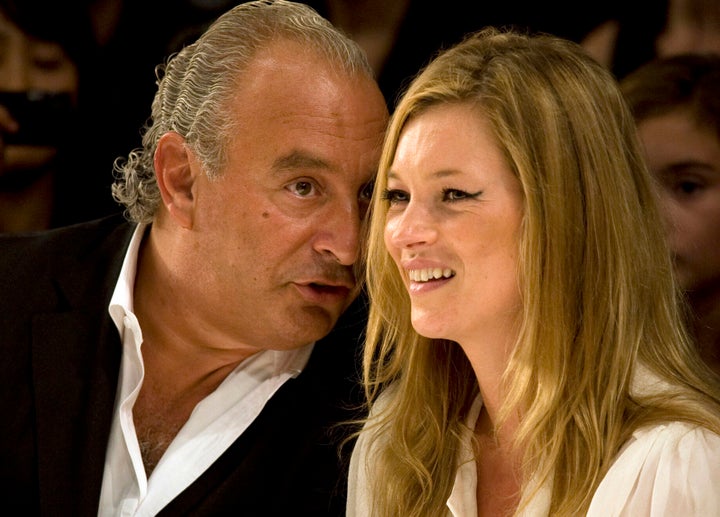 Its brands were squeezed between the likes of Inditex's Zara, H&M, and Primark and online-only players ASOS and Boohoo.
A restructuring deal was approved by creditors last year, cutting rents and closing stores, but proved only a temporary respite.
What if I've ordered something from an Arcadia shop online?
Deloitte said Arcadia's stores would continue to trade, its online platforms would remain operational and supplies to concession partners would continue.
Arcadia will continue to honour all online orders made over the Black Friday weekend.
Is the government getting involved?
Business secretary Alok Sharma said he would be keeping a "very close eye" on the administrators' report on director conduct, and pledged the Government would support the affected workers.
He tweeted: "Within three months, the administrators have a duty to file a report on director conduct with The Insolvency Service – who will then determine whether a full investigation is required. I will be keeping a very close eye on this process."
Which other stores have been hit by the coronavirus pandemic?
It is the latest retailer to have been hammered by store closures during the coronavirus pandemic.
Rivals including Edinburgh Woollen Mill Group and Oasis Warehouse have fallen into insolvency since lockdown measures were first imposed in March.
British department store group Debenhams went into administration on April 9 for the second time in 12 months, seeking to protect itself from legal action by creditors during the coronavirus crisis that could have pushed it into liquidation.
JD Sports has pulled out of talks over a potential rescue takeover.
Fashion retailer Laura Ashley Holdings said on March 23 it would permanently shut 70 stores and cut hundreds of jobs as it appointed administrators following a damaging blow to its business from the coronavirus pandemic. Laura Ashley brand homeware will be sold from next year in stores of UK retailer Next under a deal, UK media reported in early November.
British fashion brands Oasis and Warehouse, which were owned by Icelandic bank Kaupthing, fell into administration in mid-April after failing to find buyers and said COVID-19 had had a devastating impact on business. Online fashion group Boohoo said in June it was buying Oasis and Warehouse for 5.25 million pounds, but their stores are all closing.
Edinburgh Woollen Mill, Peacocks and Jaeger
The owner of British fashion chains Edinburgh Woollen Mill, Peacocks and Jaeger fell into administration in November, putting 4,716 jobs at risk. The retailers are part of privately-owned EWP Group.
Fashion retailers Monsoon and Accessorize went into administration in June after a UK national lockdown made business unviable, and were then bought out of administration by their founder with plans to close 35 stores, make 545 staff redundant and seek rent cuts for remaining shops to try and stay afloat.
JD Sports on June 23 appointed Deloitte as administrator for its loss-making outdoor clothing chain Go Outdoors as it bought back assets of the unit in a pre-pack administration deal.
Go Outdoors, which JD first bought for 112 million pounds ($149 million) four years ago, has struggled with significant losses as sales declined at its 67 stores, and JD had been exploring options for the division while the coronavirus lockdown mounted further pressure.