We've made no secret of the fact that we're huge Ariana Grande fans here at HuffPost, and like the rest of the world, we've been waiting with bated breath for her return to the music scene, following her smash 2016 album, 'Dangerous Woman'.
Fortunately, 2018 is the year Ariana blesses us with a new release. Here's everything we know so far about what the chart-topping singer has up her sleeve...
When is Ariana Grande's new album out?
Ariana revealed during an interview with Jimmy Fallon that the album would be coming "this summer", before revealing that in the lead-up, she'd be doing "something special" on the 20th of every month.
She hinted at a possible release date when she let slip: "There's only, like, three '20th's until the big thing… well… I just told you when it is, but… um…"
This follows the pattern set by her past offerings of leaving a two-month gap between her lead singles and album releases (there was a gap of two months between the UK release of 'Problem' and the album 'My Everything', and the same amount of time between the song 'Dangerous Woman' and the album of the same name).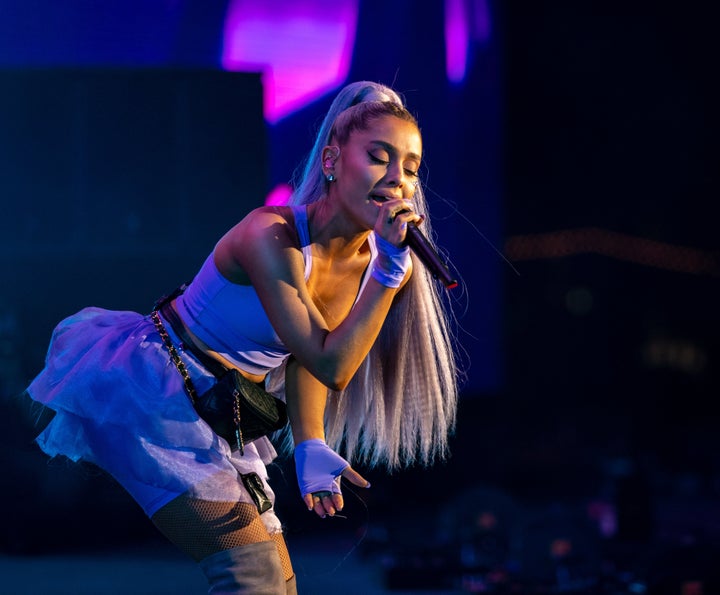 During the same Jimmy Fallon interview, she confirmed that the album would be called 'Sweetener'.
When the single artwork for 'No Tears Left To Cry' was posted online, Ariana also appeared to dispel rumours the ensuing album would be called 'Welcome To Rainbow', as she liked a tweet pointing out "no one [had] said" this would be the release's title, while 'God Is A Woman' was also a rumoured title at one point.
For the first time in her career, Ariana has a co-writing credit on all of the song's on the album, with production reportedly split down the middle between Max Martin and Pharrell Williams.
Ariana has worked with Max several times in the past, including on hits like 'Problem', 'Focus', 'Into You', 'Side To Side' and new single 'No Tears Left To Cry'.
Meanwhile, this album marks Pharrell and Ariana's first time working together, though in the past he's collaborated with everyone from Gwen Stefani, Madonna and Justin Timberlake to Katy Perry, Rihanna and Frank Ocean.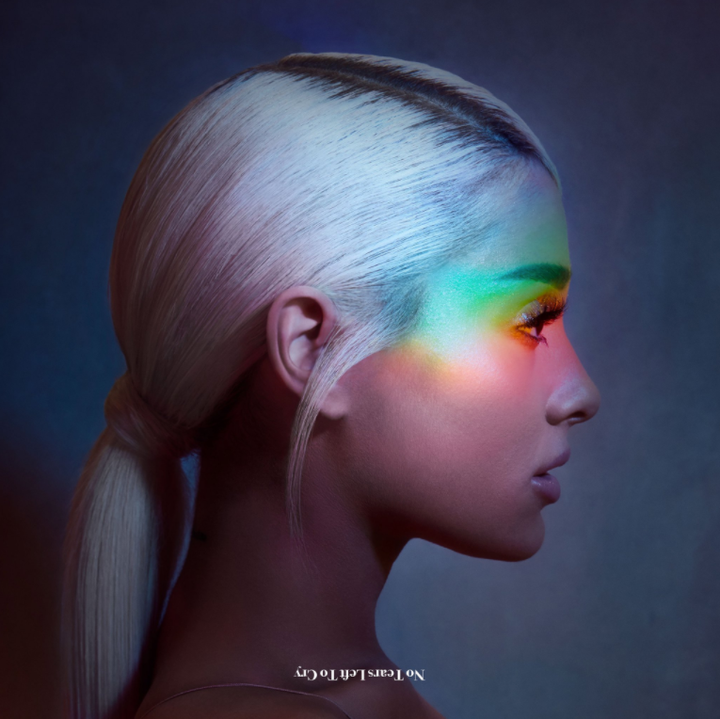 Ariana released the album's lead single, 'No Tears Left To Cry', and its accompanying music video, on 20 April.
Is there a tracklist yet?
There's nothing confirmed as of yet, though some eagle-eyed fans spotted a supposed tracklist in the 'No Tears Left To Cry' video, with song titles including 'God Is A Woman' (later described as "an anthemic, sultry banger" by Time), 'R.E.M', 'Breathing' and the album's title, 'Sweetener'.
Ariana confirmed this to be accurate in May, also confirming tracks 'Let The Light In' and 'Raindrops', though she pointed out that the songs weren't in the right order.
She did reveal that 'Raindrops' was the first track on the album, calling it a sort of "intro" to the album, and revealing it to be a cover of "a small part of a song from the 1950s" called 'An Angel Cried'.
A piece in Time magazine confirmed that one song was also called 'Get Well Soon'.
Ariana previously said the album would be compiled of 10 tracks, revealing that previously-teased songs like 'My Way', 'Sober' and 'She Got Her Own' had not made the final cut.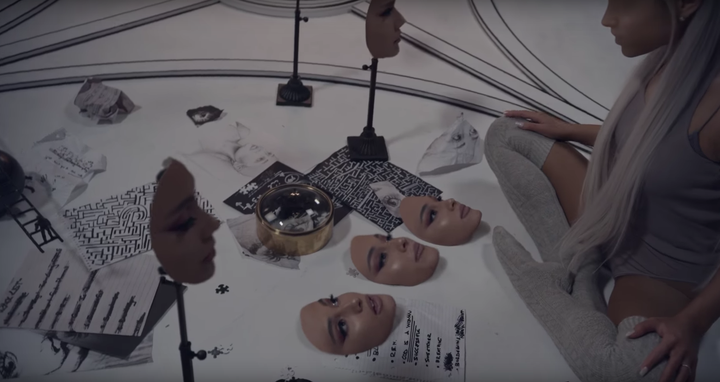 Will anyone else be on the album?
This "tracklist" in the 'No More Tears Left To Cry' video appeared to suggest that in addition to his production credits, Pharrell will also feature as a guest vocalist on one track, seemingly titled 'Blame'.
It's also been confirmed that Ariana has recorded duets with chart-topping British singer Dua Lipa and pop favourite Troye Sivan, though it's not known whether these will appear on Ariana's albums or Dua and Troye's, respectively.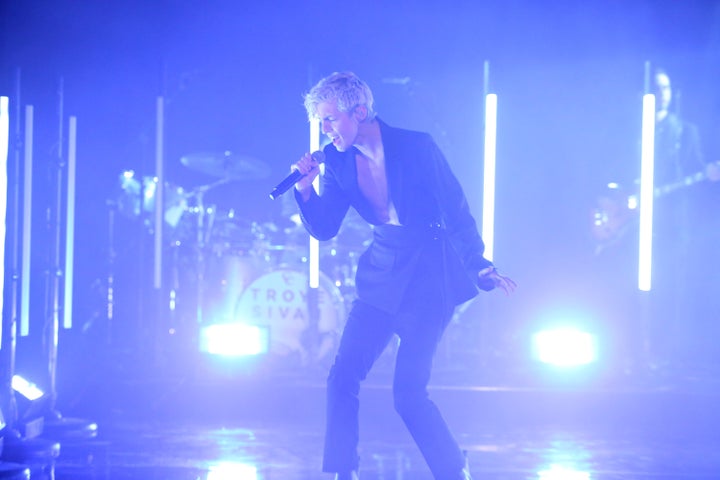 What have people said so far?
During an interview towards the end of last year, Pharrell Williams let slip that Ariana Grande's new release was the album he was most excited to be a part of, telling the LA Times: "The Ariana Grande stuff is pretty amazing. The things that she has to say on this album, it's pretty next-level. Her album is amazing."
Manager Scooter Braun also teased that Ariana's upcoming release would focus more on her vocals than ever before, explaining to Variety: "She has such an extraordinary voice and it's time for her to sing the songs that define her.
"Whitney, Mariah, Adele … when they sing, that's their song. Ariana has big vocal moments; it's time for her song."
Ariana's brother, Frankie Grande, previously teased the new album was "the best thing that ever happened on earth"... but then, he is rather biased.