Ariana Grande has unveiled a tattoo in tribute to those who lost their lives at the terror attack at her concert in Manchester last year.
With the anniversary of the bombing falling earlier this week, Ariana has posted a photograph of her worker bee tattoo, an emblem of Manchester which became popularised in the wake of the tragedy.
She captioned the photo of the tattoo, which is inked behind her ear, simply: "Forever."
It's not known whether or not the body art is new, as reports previously claimed that she and her 'Dangerous Woman' tour crew all received the same bee tattoo when her tour came to a close last year.
Her mother, Joan Grande, later shared a photo of her family gathered around a piano, with 22 lit candles on top of it.
She noted: "Who would ever have imagined the horrors that awaited us all.. one year later I look to the strength of Manchester with a bowed head, and love in my heart… at home last night, all together & grateful!"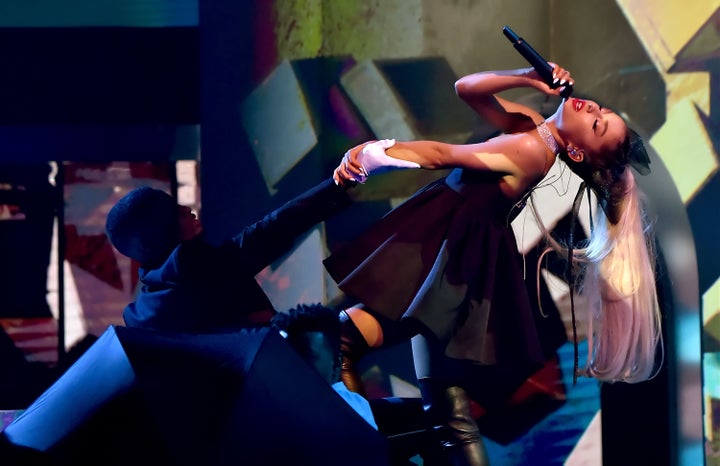 "That's why I did my best to react the way I did," she explained. "The last thing I would ever want is for my fans to see something like that happen and think it won.
"Music is supposed to be the safest thing in the world. I think that's why it's still so heavy on my heart every single day."